Fighting amidst the post-apocalypse, it's machine verses machine in this procedurally generated action RPG. With the Official War Machine Wiki at Gamepedia, this is the best place for the community to curate content for this upcoming game. World War Machine already earned bragging rights with the creative force of artist Aaron Beck from District 9 fame and bestselling author Daniel H. Wilson under its belt. You can help World War Machine by voting for it to join the Square Enix Collective. While solo play is an option, you can also go on missions with your four closest friends for five player co-op!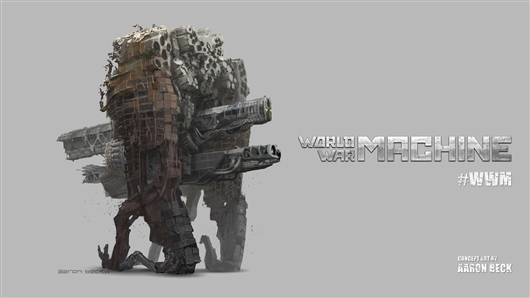 Before a mass extension that wiped all humans from the planet, millions were able to upload their minds to computers. Minds began melding with machines, which then split off into three different nodes. Machines have unlimited ways to upgrade, customize and craft. With a 3-D printer at your machine's core, you're able to craft new components, weapons and armor. Your customization is limited to only your imagination! Hunt down materials to build your machine as you would like.
In addition to gathering materials to upgrade your machine, did you know that you are welcome to gather information to upgrade the official wiki? Everyone is encouraged to contribute and we offer the Gamepedia community tools and resources to be successful wiki editors! To get started, see the Help Wiki for tutorials! Remember, every little bit counts and even the most minor detail helps make this wiki a wonderful resource for everyone.