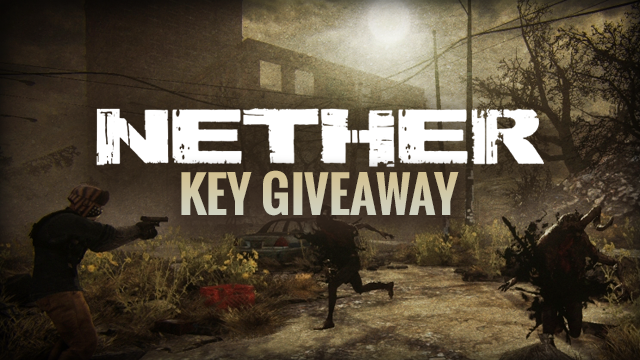 The Game
Nether is a fast paced first-person urban survival gaming experience unlike any other. Nether forces players to make quick life-saving decisions in an unforgiving environment. In this post-apocalyptic urban world, death is waiting around every corner, at the top of high-rise buildings, and in the grasp of powerful teleporting creatures known as Nethers. To navigate this high-tension environment, players must use skill and craft in order to obtain food, weapons, supplies, and other resources necessary to survive in a desolate and dangerous city. Players will need to choose whether or not to team up with others or go at it solo against the Nethers, other players, and unpredictable, treacherous world objectives. In the end, players must decide if they will Prey or Pray.
Tribes of The Apocalypse
Join a Tribe and wage war against others in a struggle for territory. By joining a Tribe, players will have the ability to earn rewards for stronger offensive and defensive skills, larger cash and loot drops, extra space to store inventory items, and more. Tribes fight for control of the city's strategic vantage points, which will provide greater control over enemy movements, the ability to affect market prices or alter mission objectives in their favor. Tribes in Nether will change the survival experience by establishing a true social construct, with all the consequences of behavior that you would expect in the real world. Your actions have real repercussions, the choice is yours. The full features of Tribes is being rolled out through March and April.
The Official Wiki
The team at Phosphor Studios and Nether productions has teamed up with Gamepedia to bring you the Official Nether Wiki, the #1 source of information related to this great game! Visit the wiki today over at http://nether.gamepedia.com and check it out today! Nether Wiki is a community-generated project, so feel free to hit the edit button and add any additional information that you find while enjoying this title! For more information on editing wikis, visit our Help Wiki at http://help.gamepedia.com!