If you open League of Legends and suddenly feel the thunderous waves of endless hype, that's because we are quickly approaching the League of Legends Mid-Season Invitational. It's one of the biggest events of the season, and one of the first times that teams from all over the world will meet each other before Worlds. Riot has fully embraced 2016's MSI as a flagpole event, so let's break down how it works and how regular players like me and you can affect it.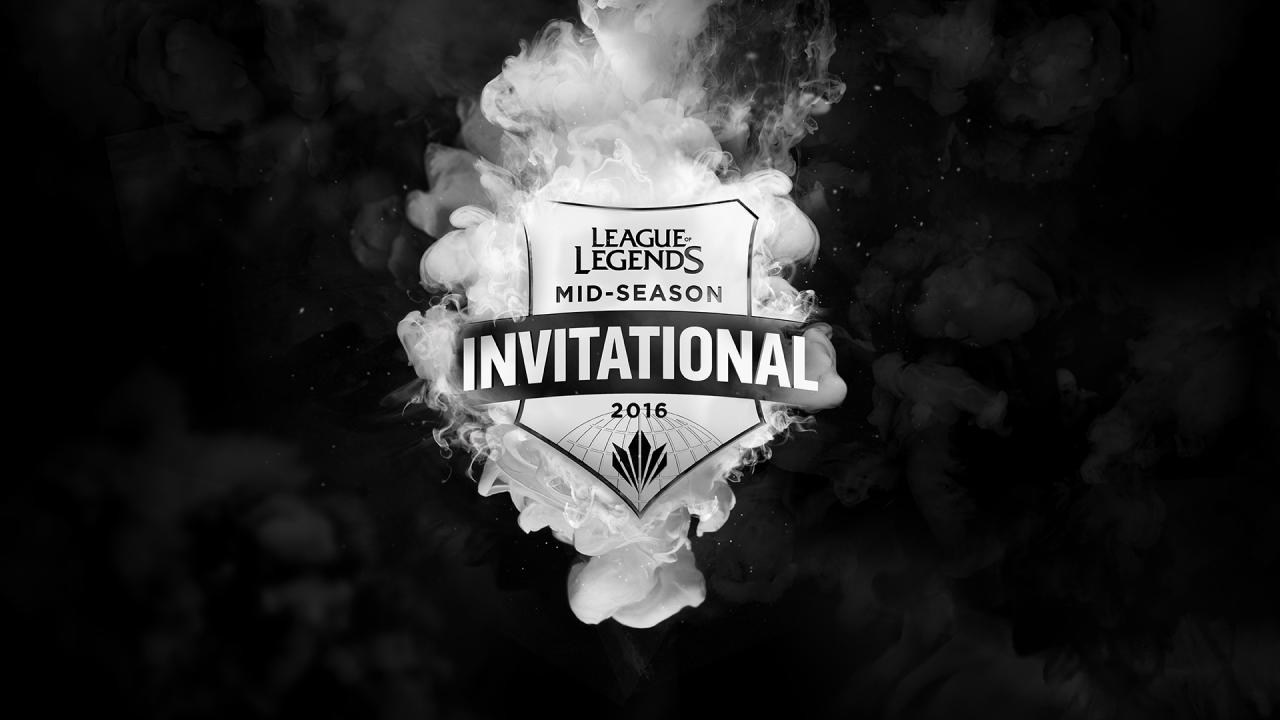 How MSI Works
After the Spring Split, Riot gathers the winners from all of its regions - including NA/EU LCS, LPL, LCK, LMS, and the winner of the International Wild Card Invitational, and pits them in a two-stage tournament for a cash prize and bragging rights. After a double round robin in the Group Stage (May 4-8), the top four teams face off in best 2-out-of-3 matches in the Bracket Stage (May 13-15), and the winner takes home $250,000 as a first place prize. Sounds like it's worth the flight to Shanghai.
The teams playing this year are as follows: Counter Logic Gaming (NA LCS), G2 Esports (EU LCS), Royal Never Give Up (LPL), Flash Wolves (LMS), SK Telecom T1 (LCK), and Wild Card Winner, SuperMassive. There are no 3rd place games, and anyone who advances to the Knockout stage will gain one of the top 4 seeds for their region at Worlds.
How MSI Will Effect Players
Firstly, you'll probably notice the sigils that are embedded in parts of Summoner's Rift.

A cool cosmetic touch, for sure. It's not the only way MSI will trickle down to us, though. In the shop between April 27-May 15, MSI region icons will be for sale. If you want to buy your region's icon, it's basically free at 1IP. If you want to buy another region's icon, it'll cost you 250RP. These icons aren't simply cosmetic, though. Equipping your region's icon enters you into a game called "Who Will Own the Rift?"
How it basically works is players with region icons on will earn points for their region every time they play. MSI teams will also contribute to the points' pools depending on their standing by the end of the competition (with top prize winning teams offering more points than the lower ones). The region with the most points at the end of the competition wins a Party Bonus IP weekend. The region who wins will also get access to a special summoner's icon for a greatly discounted price.
Wait, there's more!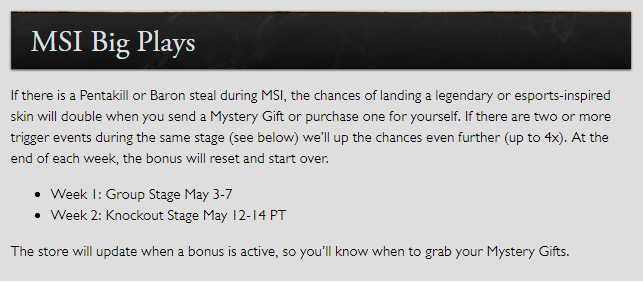 On top of that, Challenger and World Championship skins are making a limited time comeback to the store, all of which are available in some sort of discounted bundle. Riot is taking MSI pretty seriously. Who do you think will win? Let us know on Twitter and Facebook, and make sure the Leaguepedia is your go to place for stats and scores throughout out the event.

Jarrett Green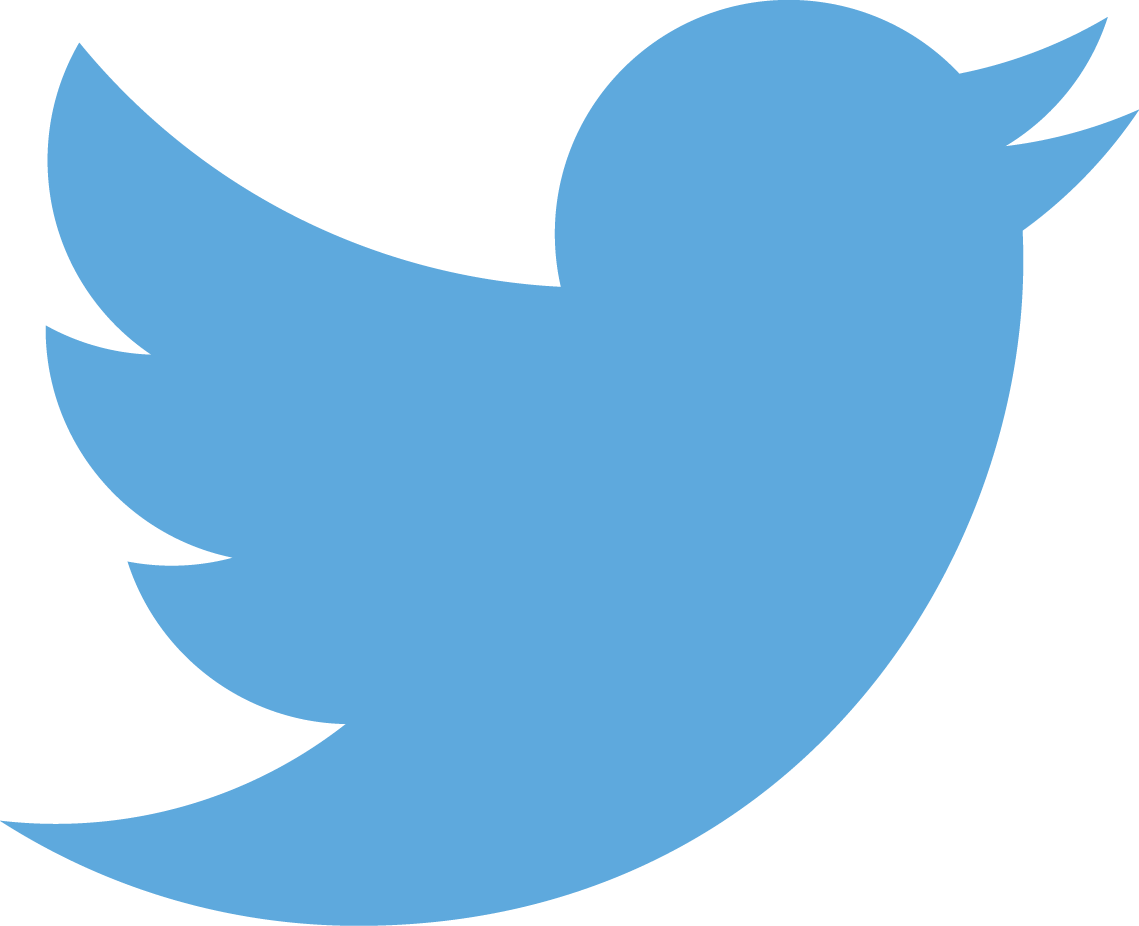 @jarrettjawn
Jarrett shares his love of video games and geek culture through feature articles on Gamepedia. He prides himself on his deep attraction to Japanese beat-em ups and his god-like Bushido Blade talents.
---