The 2016 League of Legends World Championship is on fire. A wild week 2 closes out one of the craziest Group Stages in years. Korea enters Knockouts in force, EU and NA put their hopes in their singular entries, and Luna wins an instant classic against ROX. Let's round up the biggest stories from this past weekend.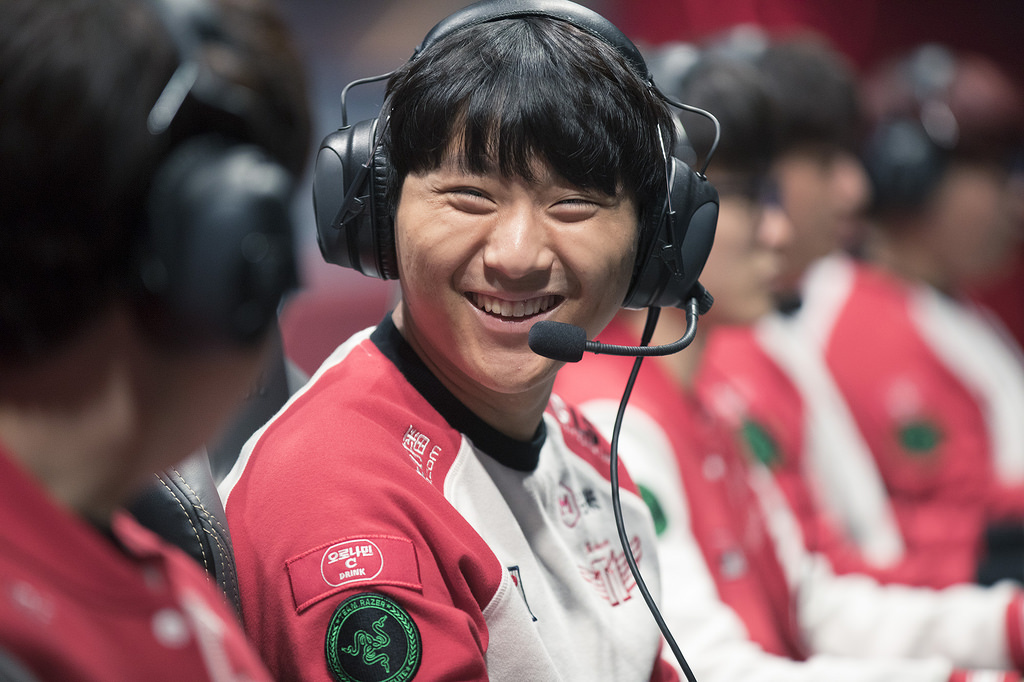 via Flickr (Riot Games)
1. Korea Dominates the Knockout Stage (Again)
Just like last year and the year before, South Korea is well represented in the Knockout Stage of the World Championship. All three teams moved into the quarter finals after cresting at the top of their respective groups, and at least two of them are heavily favored to win the whole thing.
The ROX Tigers were the Group A juggernauts, going 5-2 after weathering an early upset from CLG and dropping a long war to ANX (more on that later). Peanut and Pray have been vital to their success, turning in consistently strong performances in lanes and during teamfights.
Samsung Galaxy returns to Worlds after missing qualification last year, and they do so in statement-making fashion. As is with many South Korean teams, the unit proves to be far greater than the sum of its parts, as smothering teamwork is what secured SSG two wins over Group D runner up RNG and gave TSM an utter thrashing.
And finally, the defending champions SK Telecom looks to be the first team to ever win 3 World Championships, with two of them being back to back. So far, in two Worlds showings, they've won two trophies, usually because of the outstanding mid laner, Faker, and his bottomless talents. Besides dropping a game on Day 4 to the Flash Wolves, SKT has looked their usually impeccable selves, and they are heavy favorites to win the whole thing.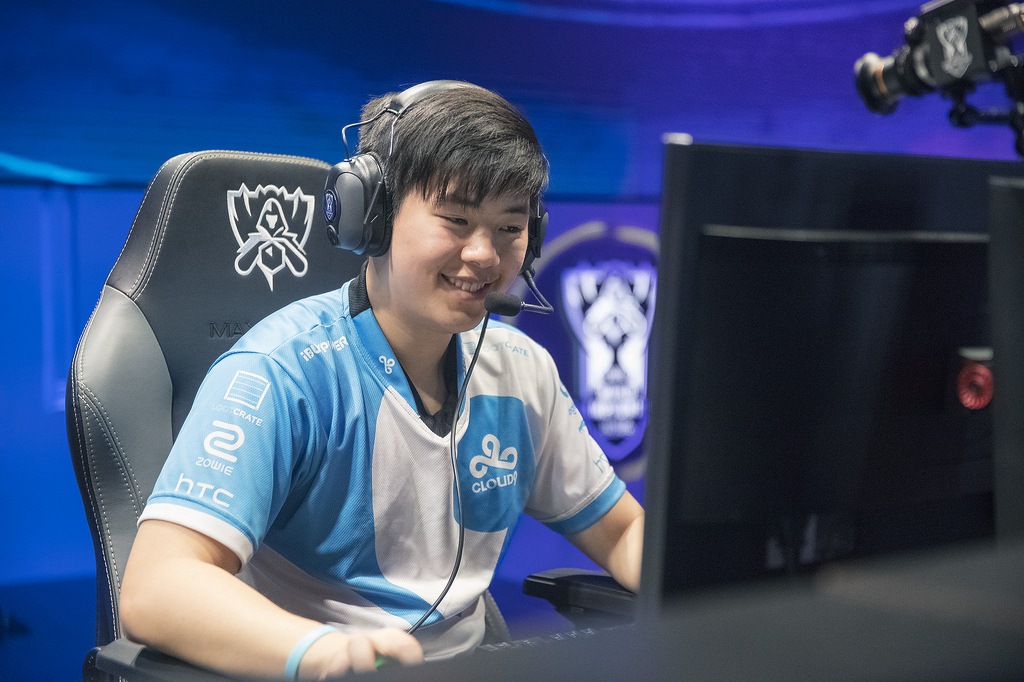 via Flickr (Riot Games)
2. Cloud 9 Squeaks into the Quarterfinals
Maybe by the skin of their teeth, but Cloud 9 ensures that the NA LCS can at least dip their toes into the Knockout Stage. This year especially, C9 can say they earned every moment of it. They had a rocky Summer Split, losing a heartbreaking series to TSM in the finals, only to claw their way out of Regionals to earn Worlds berth for the fourth time in a row. Their team play struggles persisted during the Group Stage, most evident in their losses to SKT and the Flash Wolves, but FW couldn't find footing, leaving them out and C9 in.
Of course, all the courageousness in the world can't prepare them for Samsung. SSG is one of the strongest teams in the tourney, and without big games from Impact, Jensen, and Sneaky, I imagine their stay in the Knockout Stage will be short and sweet. If C9 can beat Crown and co. though, effectively pulling off the biggest upset in Worlds' history, then there is no challenge insurmountable for them.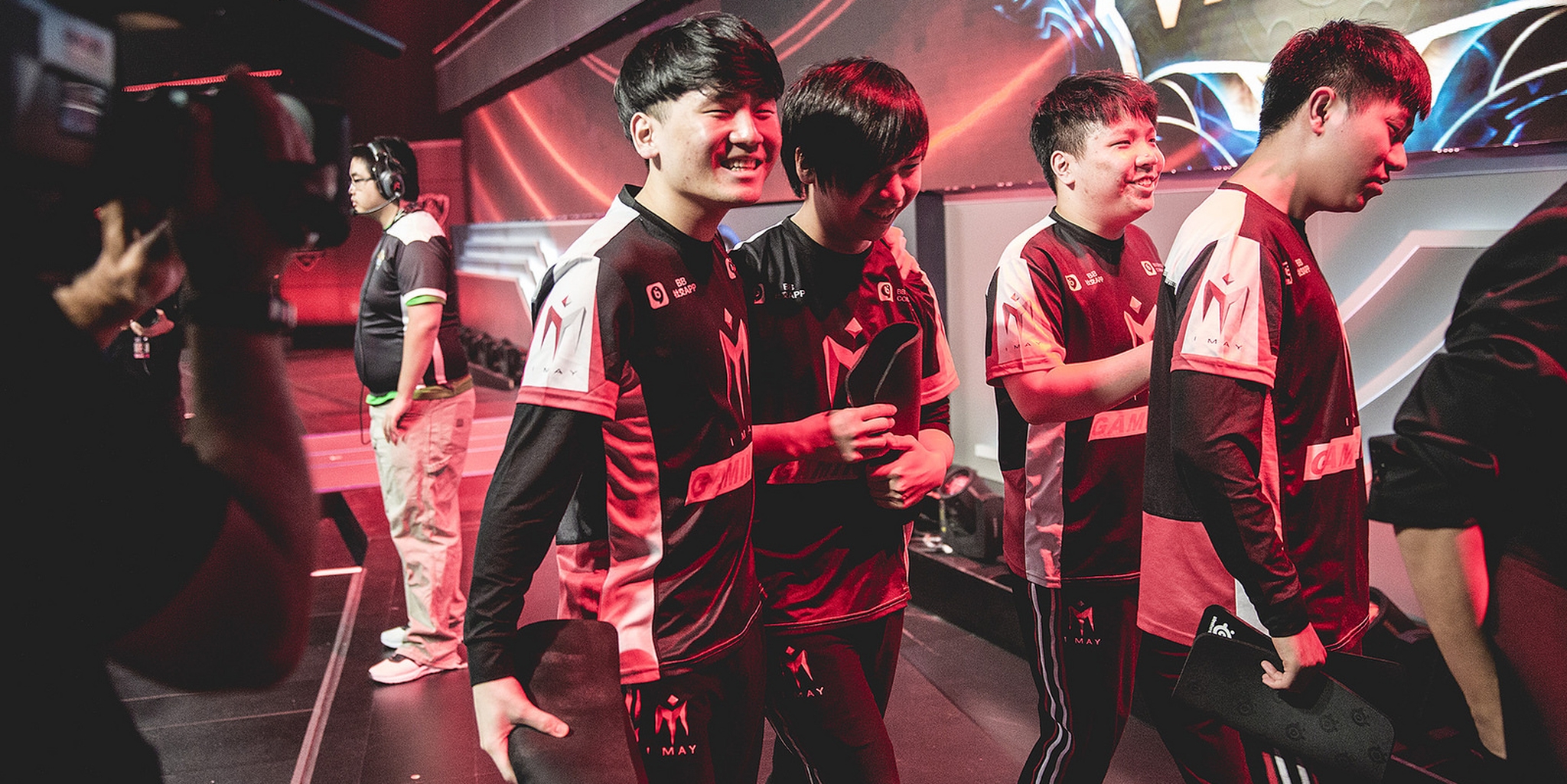 via Flickr (Riot Games)
3. Road's Suspension
IMay's starting Support, Road, got himself in hot water this weekend over reports of toxic and abusive behavior stretching back to mid September and as recent as October 5th. For violating rules 9.2.4 and 9.2.7 - Discrimination and Denigration and Player Behavior Investigation, respectively - Road was fined $2000 and suspended for a game. Both players and fans had a lot of feelings about the ruling, but Riot seemed to justify the action acceptably. Even in Worlds, you can be punished for toxicity, because nothing is too important to make you immune from the consequences of being unsportsmanlike, as Svenskeren found out two years ago.
Ironically, the game Road sat out of was the only one IM won on Day 8. Jungler, Avoidless, put in a great performance in his absence, going 1/1/9 with Alistair. Starting midlaner Athena filled in at jungle, and back up mid, BaeMe, played a strong Aurelion Sol down the center. FW had slight gold lead throughout the match, but they couldn't win any of the vital team fights post minute 30.

The IM's next two losses were decisive trouncings by SKT and Cloud 9, but it would be a stretch to say that their 1-2 Day 8 has anything to do with Road specifically. The Wolves had a hard time closing in most of their matches, and SKT and C9 had IMay's number in these games.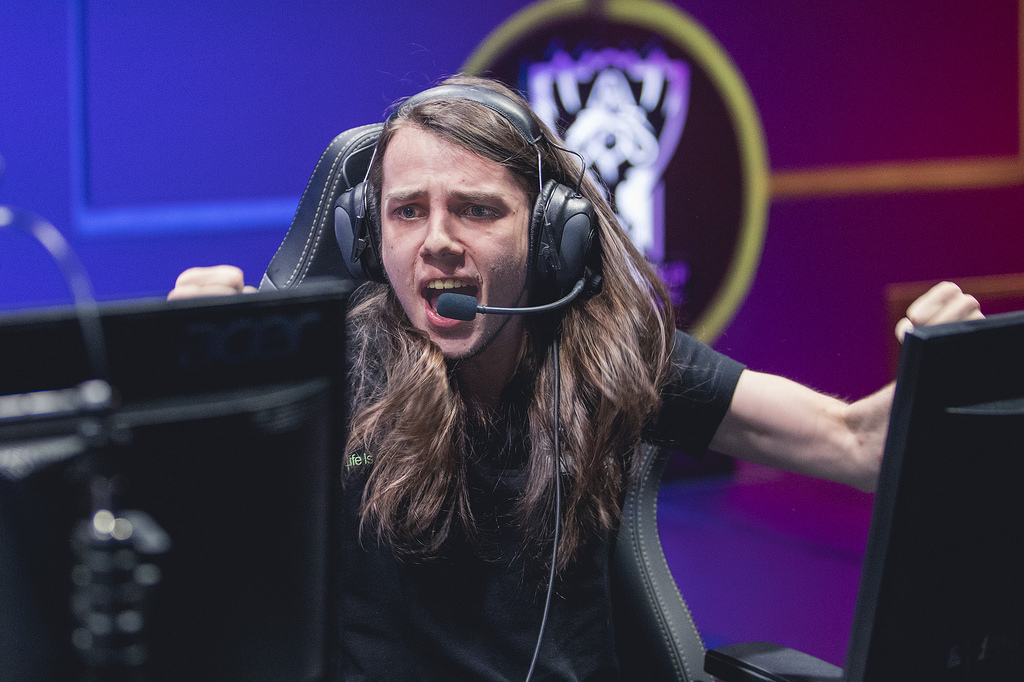 via Flickr (Riot Games)
4. ANX and ROX Have a "Match of the Year" Contender
The first time they met on Day 1, ROX completely wiped the floor with ANX. Maybe the most unlikely stories of the year would occur over the next few days, where Albus Nox Luna would become the little wildcarders who could, clawing themselves to the top of the group when no one expected much from them. On top of being the first wildcard team ever to make it out of the Group Stage, they more or less secured Knockout Stage berth against the very ROX Tigers that mauled them days earlier.
The over hour-long contest was an impressive showing for the Russians, statistically. They almost never lost the gold lead after minute 4, and at their greatest lead, they had over 11k more than ROX. Kills were back and forth throughout the match, with Stejos's Nidalee and and Kuro's Syndra making the scant team fights bloodbaths. The incredible aggression of Luna kept the Koreans on the back foot and a step behind every objective play. It never felt like domination, though. Luna, like the fans in the arena and watching at home, knew that they were always vulnerable. Always exposed. If there was any match you NEED to see from these games, it's this one.
They would meet again for a tiebreaker to see who gets the top seed and would lose to ROX again. But the Quarterfinal qualifier is the one for the ages.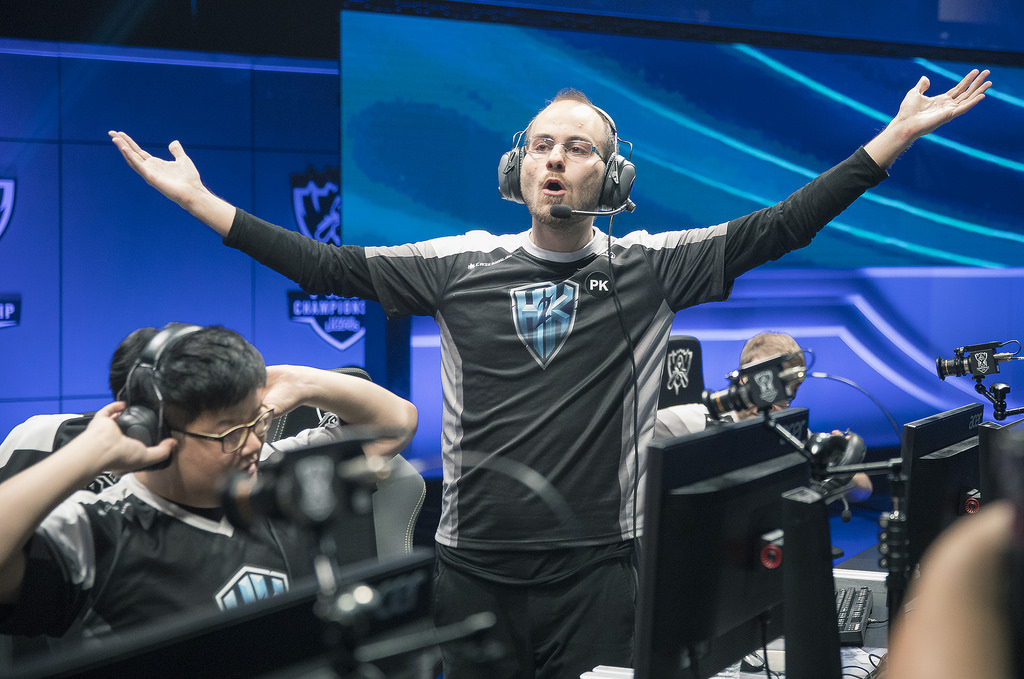 via Flickr (Riot Games)
5. Is H2K the Sleeper Pick to Win It All?
Ok, hear me out.
The only non-Korean team to win their group, H2K is better poised to make a run at the trophy than at least half of the bracket. They come into the Quarterfinals off of four straight victories against capable and gritty squads like Edward Gaming and AHQ. With them they take the hopes and dreams of all the EU, which is the kind of hype and pressure star players like Jankos needs to pull off plays like this crazy dragon steal.
— lolesports #Worlds (@lolesports) October 8, 2016
They were widely considered the weakest member of Group C, and if it weren't for the madness going on in Group A, we would be talking about H2K's defiance of the odds like we are about Luna's. Ironically, they will meet in the first round of the Knockout Stage in what is easily the battle of the long shots. Where ANX is using the little-studied meta quirks of their region and taking courageous risks to slide into their victories, H2K has done it the way the always have: calculated gameplans and execution.
And they have Odoamne, who is having a career-defining showing at these games. And Forg1ven, who is commonly among the best Marksmen in the EU. It's an uphill climb, but remember - they've been in this position many times, and their record proves that they are just as game as the rest of the bracket.
Worlds are about to really turn up. Keep your eyes glued to our Leaguepedia to stay current on all the up-to-date tournament drama. Let us know if your favorites made it to the next stage on Twitter and Facebook.

Jarrett Green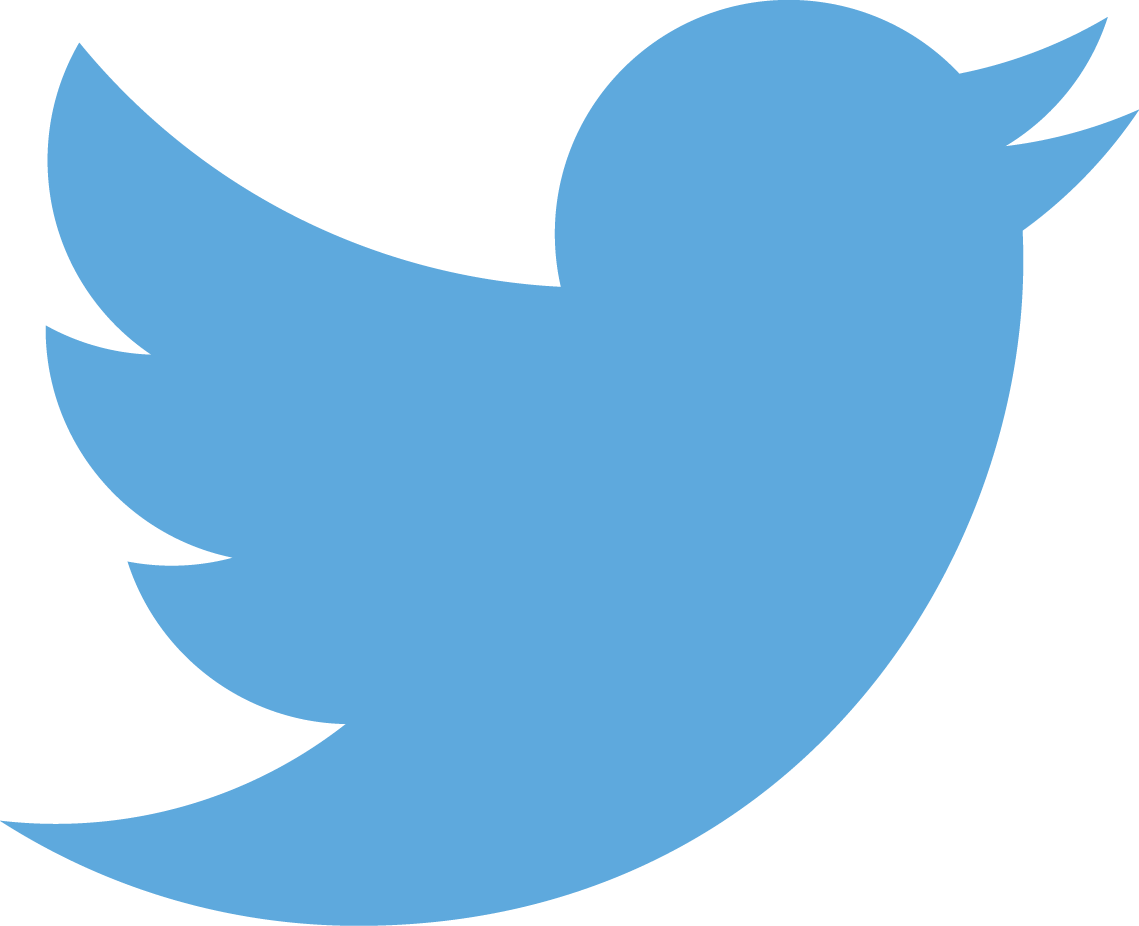 @jarrettjawn
Jarrett shares his love of video games and geek culture through feature articles on Gamepedia. He prides himself on his deep attraction to Japanese beat-em ups and his god-like Bushido Blade talents.
---
What to Read Next