One of the best things about Nintendo's loyal following of fans is the pure imagination and love that comes from fan art. Even before a game from the House of Mario releases, you can expect to see a deluge of awesome comics, drawings, and more.
Pokemon Sun and Moon is no different, and a wealth of great artwork is all over the web if you're willing to look. Have no fear, as we've compiled some of our favorite Sun and Moon fan art in one spot, making it even easier to catch em all for your viewing pleasure.
Traveling around Alola is tricky...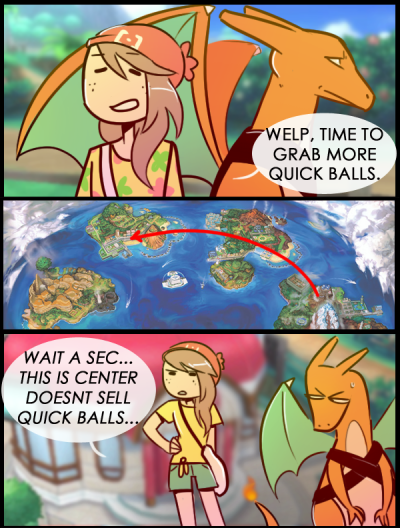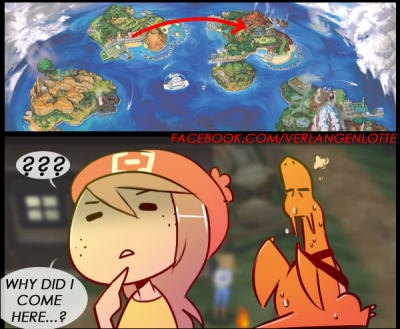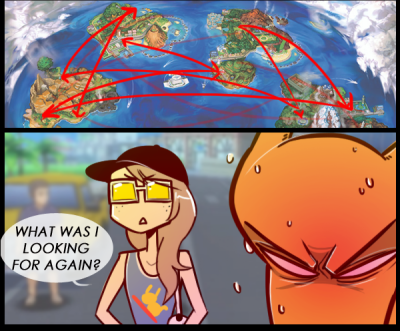 I'm a sucker for Pokemon-centric fan comics, and this Alola-focused work by artist VerLanGenLotte expresses the pain of fast-traveling in Sun and Moon all too well. I can't count the number of times I hopped on Charizard, only to realize I went to the wrong spot.

I hope we find those quick balls one day. Sigh.
Blizzard and Nintendo collide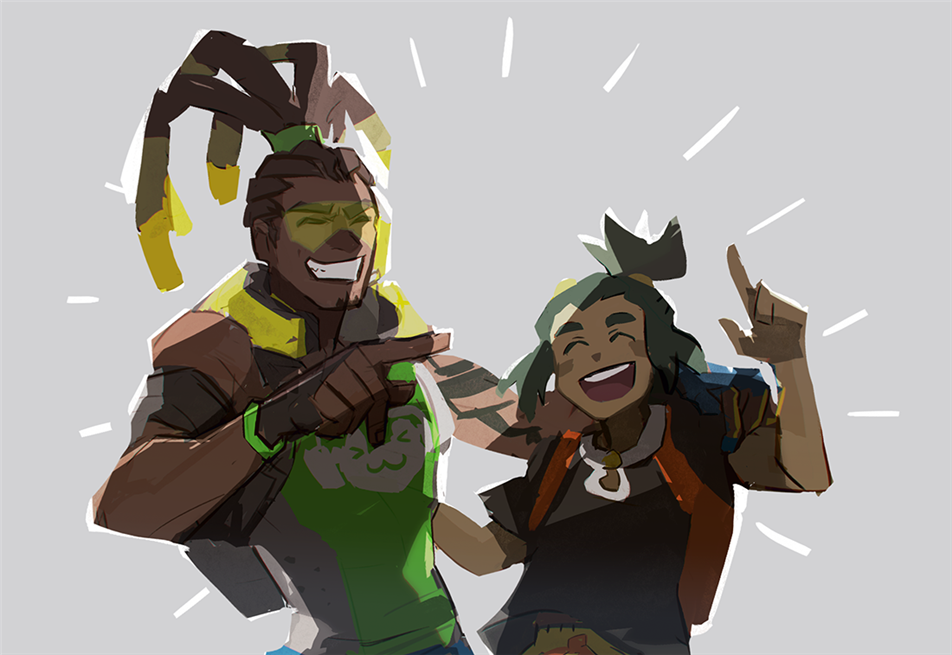 I'm a sucker for fan art that combines different franchises, and this piece by Pepegle is no different. I actually think that the characters from Overwatch and Sun/Moon would get along swell. Now, who has a picture of Roadhog and Snorlax?
Out of this world art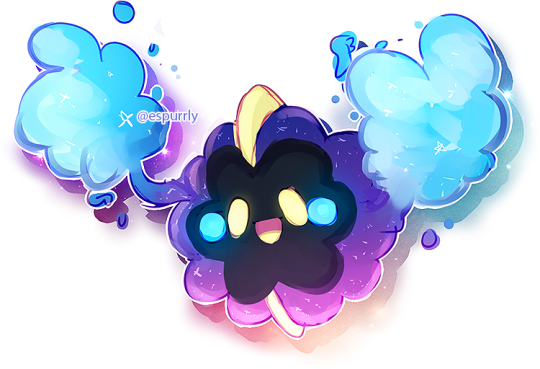 The cute, cosmic Pokemon Cosmog has gained quite the online following, and for good reason: Look at this thing. Who knew that cotton candy plus space created a Pokemon? Tumblr artist Espurrly clearly knew and designed this colorful and joyous piece based on one of the best new Pokemon designs in Sun and Moon.
Just make sure Cosmog stays in the bag next time, ya dig?
"Next time, on 'Pokemon Hoarders'"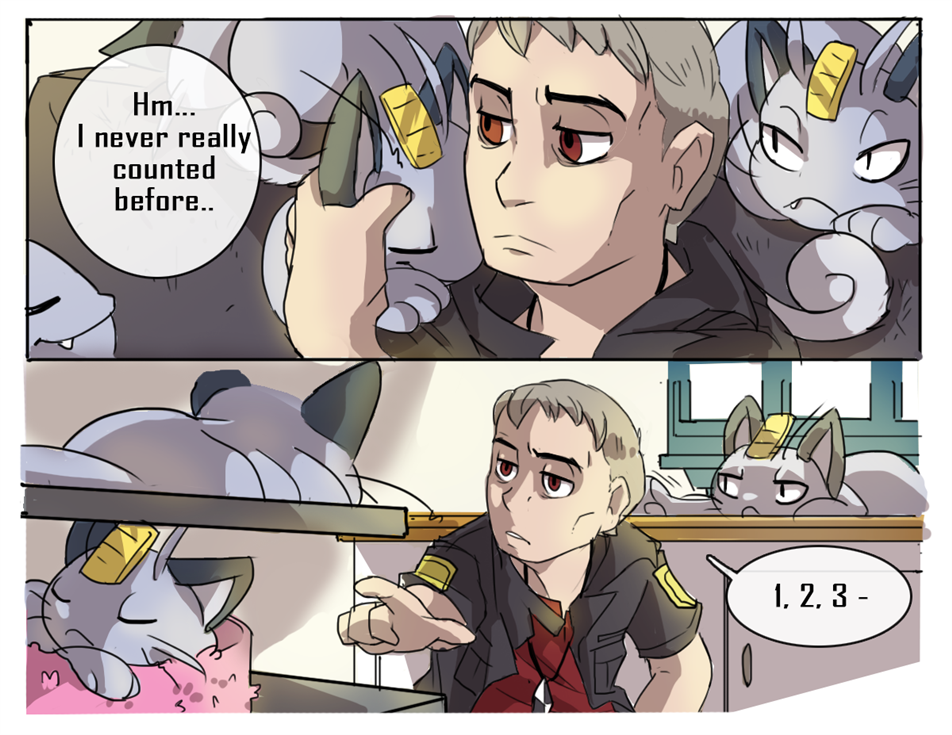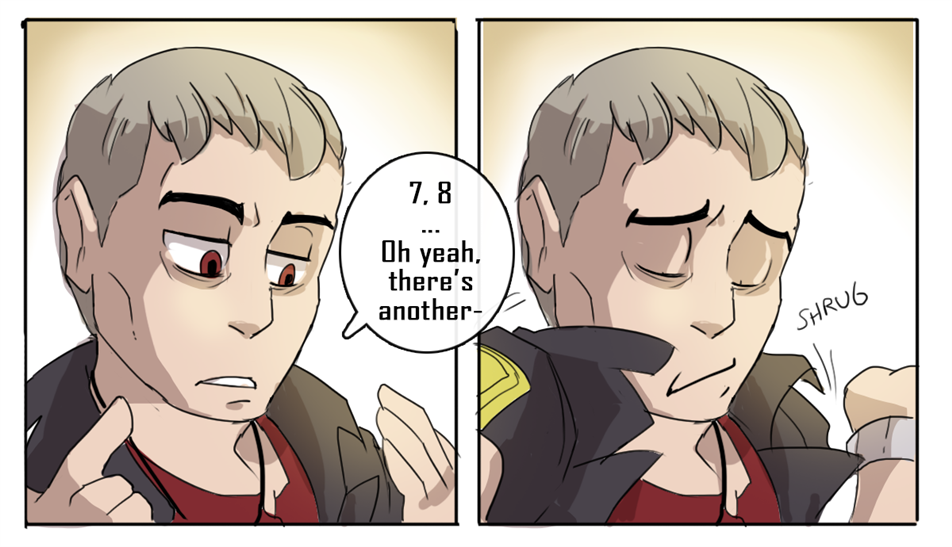 True story: I have a penchant for cats, especially the new Alola version of Meowth and Persian. I immediately fell into a giggle fit upon seeing this series of comics by artist Asknanu centered around the emo-riffic island Kahuna Nanu and his massive collection of the fancy felines. Be sure to check out the other comics on this artist's site that cover the purrfect topic.
Litten Wrestling Federation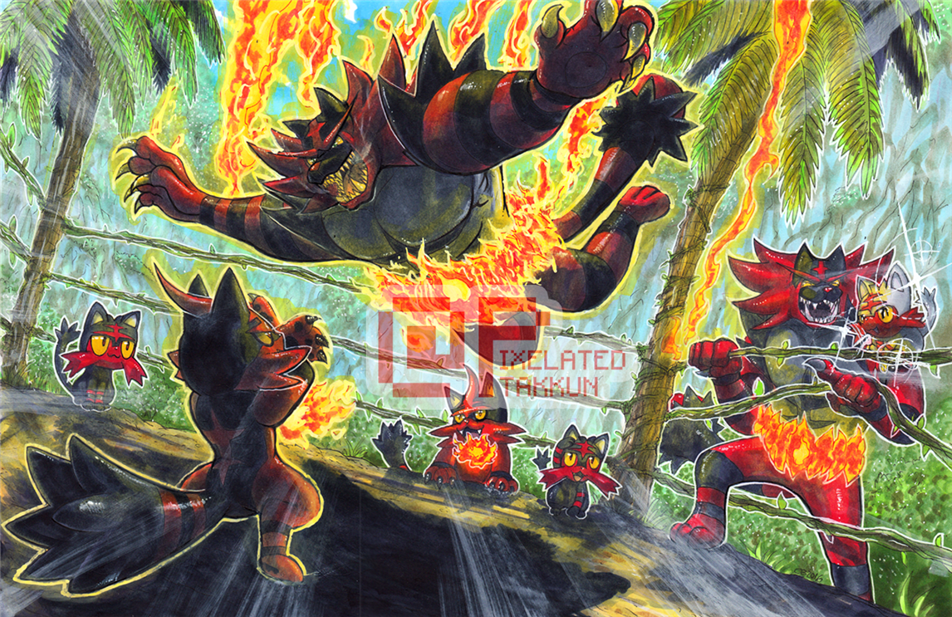 This work by artist Pixelated-Takkun is one of many pieces based on the new starting Pokemon. I particularly love this one, not just for the focus on "best starter" Litten, but because I'm a huge professional wrestling fan.


For a friend
This piece by Reddit user Romulator was created for a friend getting out of the hospital, capturing the essence of Trial Captain Acerola with a beautiful hand-made drawing. I love this piece because it's one of the few physical medium works I've come across, showing that digital isn't the only way of bringing the world of Sun and Moon to life.
Bringing a PokeDex to life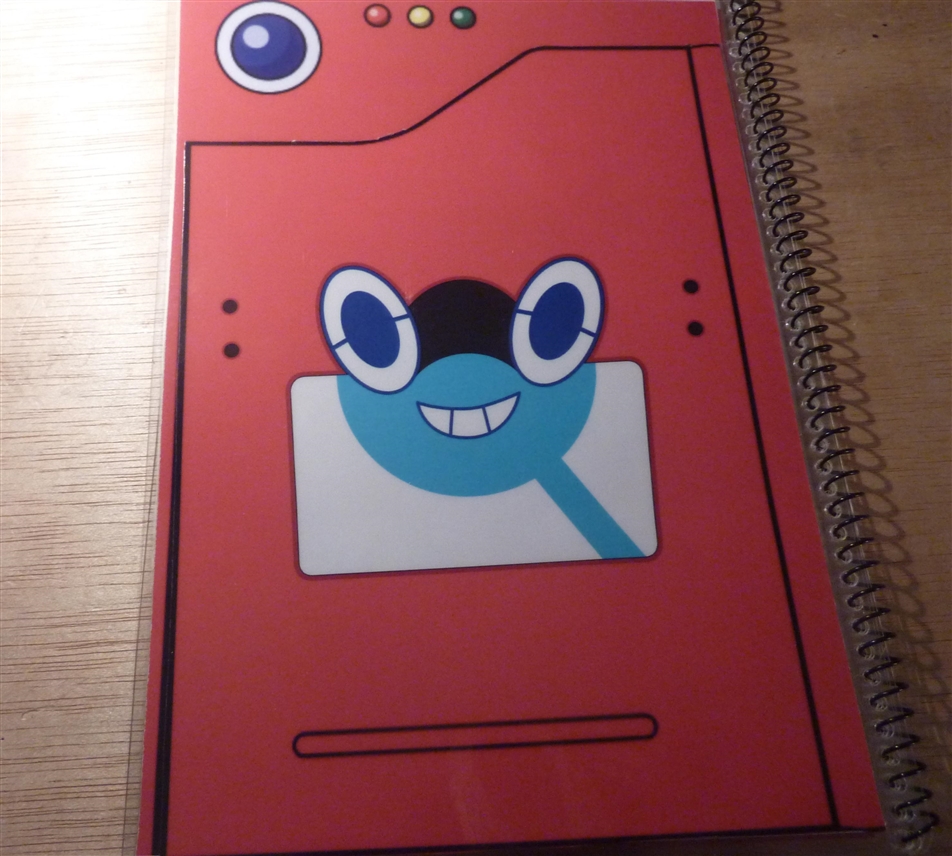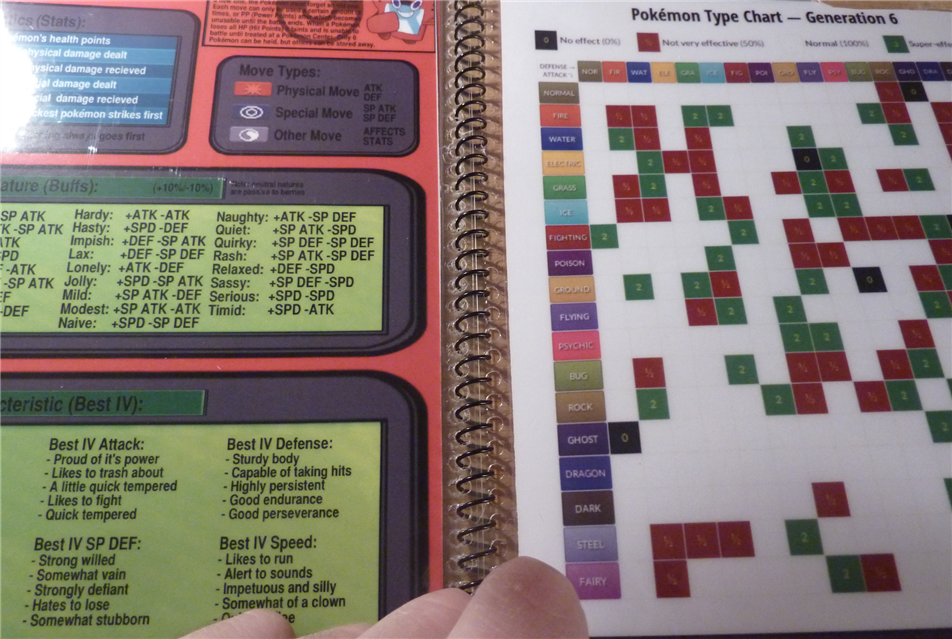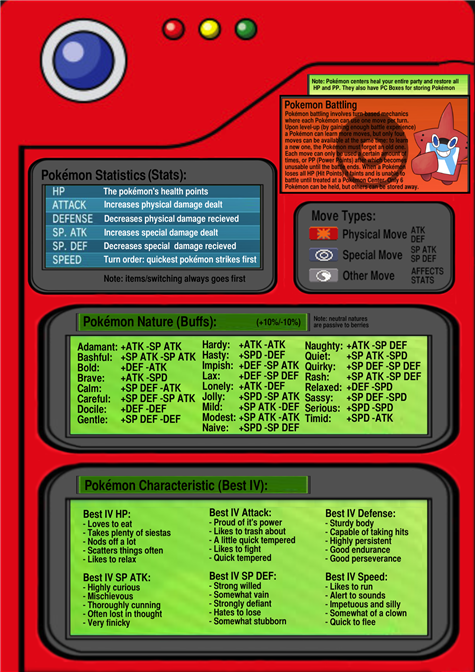 While this isn't quite fan art, this craft project by Reddit user OharaLibrarianArtur is too good to ignore. The Rotom PokeDex from Sun and Moon is full of life and valuable information that is liable to help any trainer on their island adventure.
Just be sure to not ask it too many questions. Bless him, but the little guy never shuts up.
Just too "Mimi-cute"

One of the standout new Pokemon in Sun and Moon is the disguised ghost-type Mimikyu. This poor ghost dresses up as Pikachu just so other people will love it as much as the famed electric rodent. Well, in my book Mimikyu is just the best. This comic by artist Dark Merchant just proves that as fact. Just be sure to not look under the sheet, as rumor is that, much like Phantump, nothing good can happen from crossing its path.
For all of your Pokemon Sun and Moon needs, stop by Bulbapedia and check out their Sun & Moon Pokedex here.



Will Harrison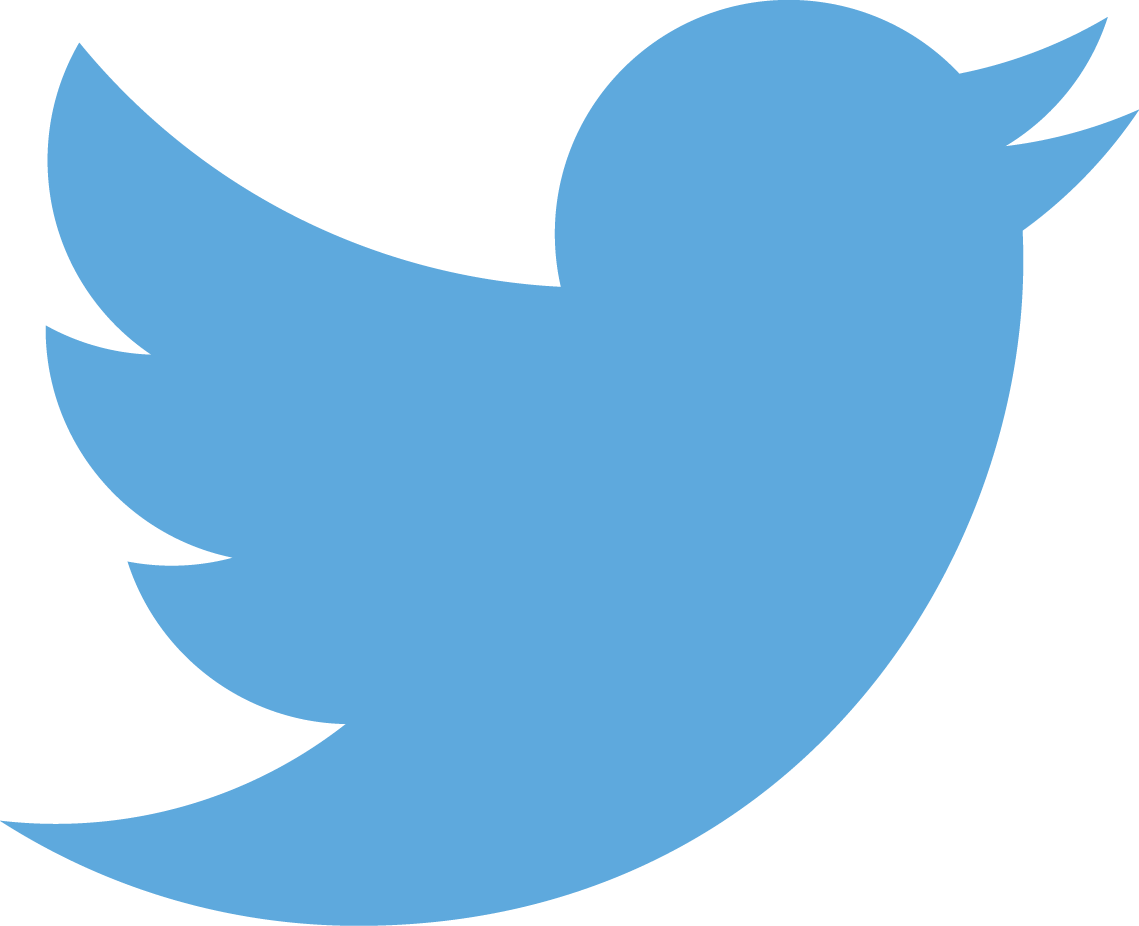 @DoubleUHarrison
Will is a freelance writer and reporter in Austin, Texas that has appeared in Unwinnable Magazine, VideoGameWriters, and Venture Beat. He is also the gaming critic for the Toledo Blade, a daily newspaper in Toledo, Ohio. His wife and two cats keep him sane above all else.
---
What to Read Next