The official release date of the already insanely successful PlayerUnknown's Battlegrounds is just around the corner, but we don't even have to wait until December 20th to see what new features are going to be available in version 1.0. The test servers have allowed us to take a look at the new desert map, Miramar, and all the goodies that go alongside it — plenty of which you've never seen on Erangel. Here are four things that make PUBG's second map feel like a completely new experience.
Lucha Libre Rings (and plenty more unique buildings)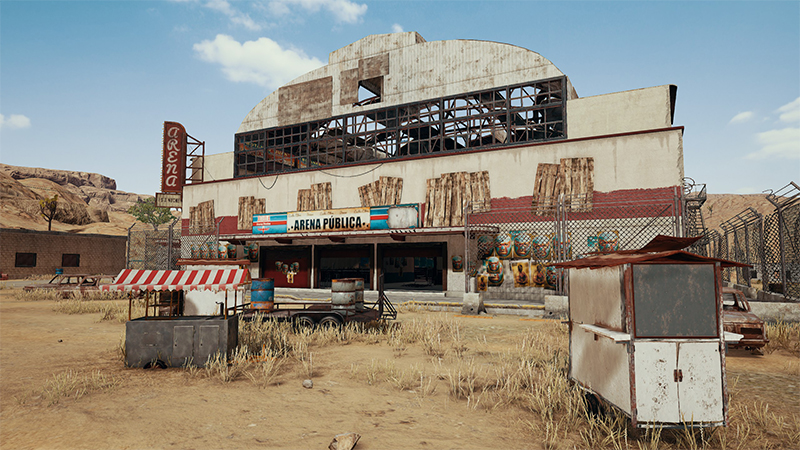 If you've spent more than a few minutes on Erangel, you've seen a small handful of buildings repeated again and again throughout the map, making the details of any given urban gunfight pretty similar to all the others. Miramar has its share of repeated buildings, but it also has a whole host of completely new and entirely unique locations. The lucha libre arena in Pecado is one especially cool — and especially deadly — example, with a triple-decker layout that leaves plenty of plenty of places to hide and ambush around the margin. Add to that massive churches, hillside mining communities, and bullfighting arenas, and you've got a recipe for far more unique and strategic locations than Erangel could offer.
Boxes (and other things to climb)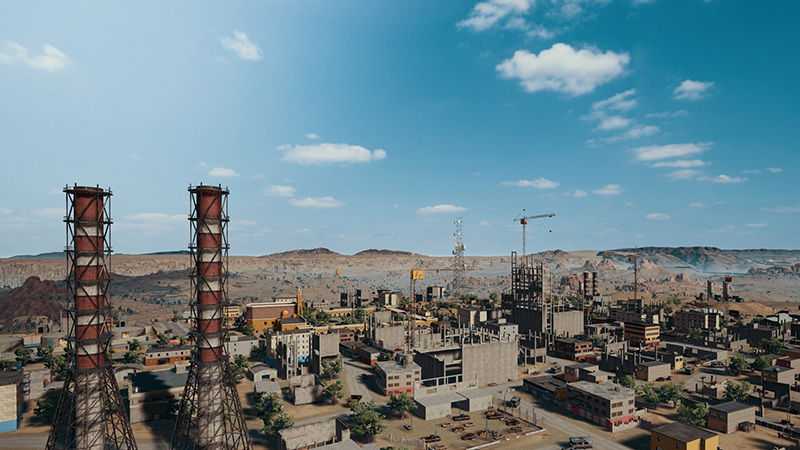 Yes, vaulting will be a part of everything in PUBG when 1.0 comes out, but Erangel was designed before climbing was implemented and requires a bit more creativity to make us of the feature. Miramar, on the other hand, was built with vaulting in mind, and offers plenty of locations built around climbing up and around otherwise impassable obstacles. That means easy access to certain rooftops, warehouses built with clever pathways atop crates and pallets, and far more ways to move vertically — very useful for Miramar's bigger, denser city locations.
Sawed-Off Shotguns (and other western-appropriate weapons)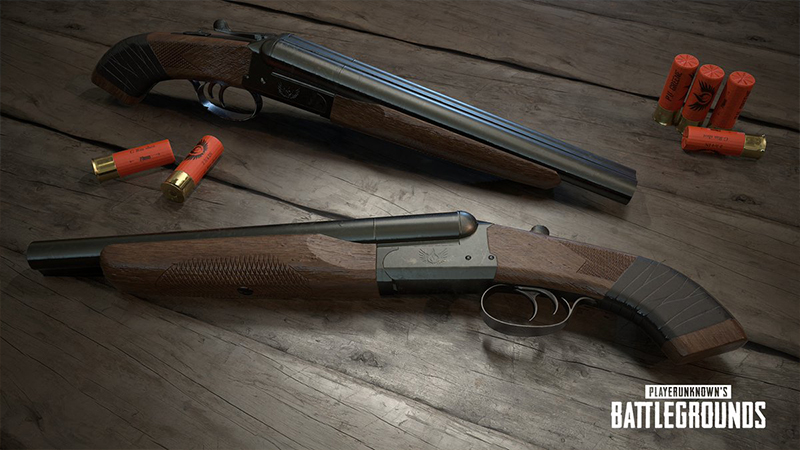 While the thought of a "desert map" may have initial conjured images of Saharan dunes and endless sand, Miramar is far more of a rocky, canyon-focused landscape that conjures images of a south-of-the-border western, and there are plenty of cinematically-appropriate guns to match. The coolest of these Miramar-exclusive weapons is the sawed-off shotgun, which gives you the stopping power of 12 gauge ammo in a small package you can tuck away as a sidearm. Yes, folks — you no longer have to carry a pistol in the pistol slot. Don't miss the Winchester Model 1894 to fill out your long-range weapon needs, either.
Hippie Vans (and other options for desert road trips)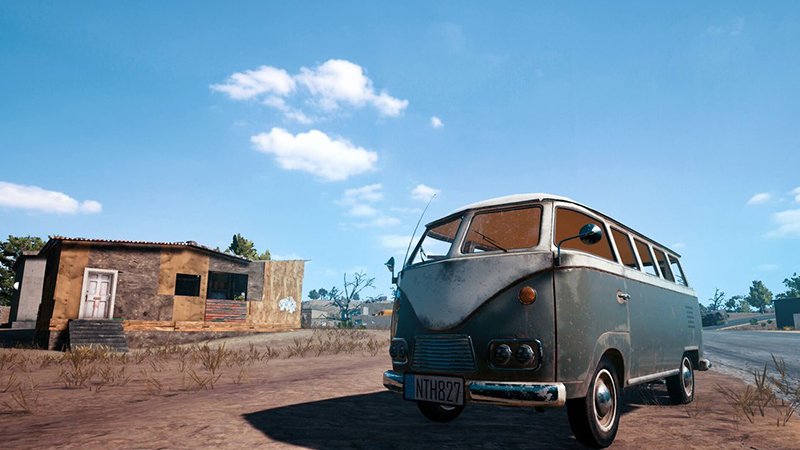 Who hasn't dreamed of loading up a VW microbus with three of their closest, gun-wielding friends and making a murderous tour of the countryside? The Volkswagen-inspired van is a Miramar-exclusive, six-seat vehicle that's built like a tank. While you won't get away from the enemy very fast, you're going to be well-shielded from incoming fire. The pickup is a little speedier and more versatile, offering the perfect way to get around Miramar's bumpy terrain — just remember that the left mouse button is built for honking, despite what the "F2HNK" license plate may suggest.
You can check out Miramar for yourself on the PlayerUnknown's Battlegrounds Test Server, which appears alongside the standard game in your Steam library. Alternately, you can wait for the official 1.0 release on December 20th, which brings Miramar, vaulting, and more to the world's favorite battle royale. Either way, be sure to check out the official PlayerUnknown's Battlegrounds Wiki for all the details on Miramar, as well as everything else you'll need to survive.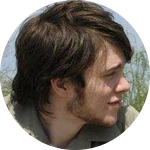 Dustin Bailey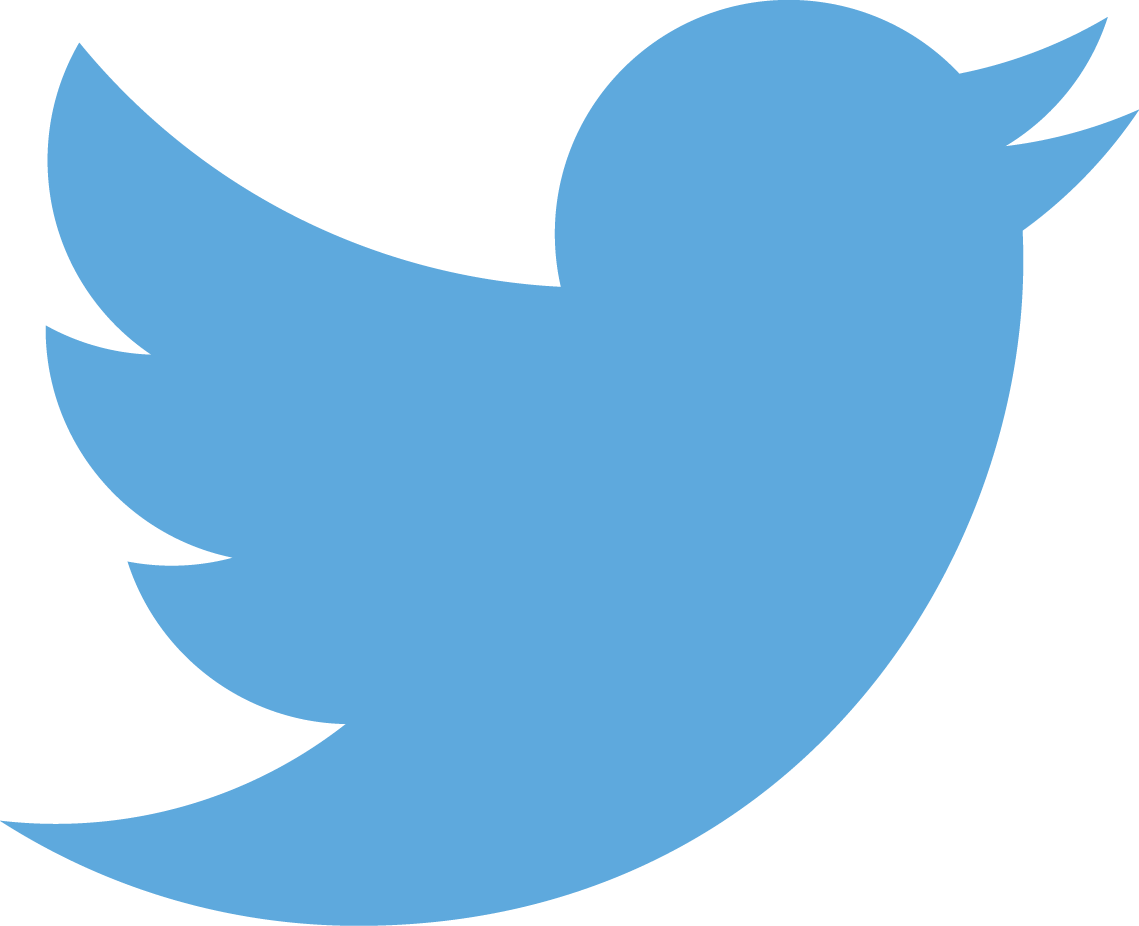 @dkbailey64
Dustin is a Missouri-based freelancer who enjoys long walks in digital woods. When he's not writing about geeky pastimes, he's producing videos on them. He and his wife bond best over tabletop role-playing.
---
What to Read Next