New stages, new meta, same old Overwatch League. In what could only be the work of witchcraft, the first week of the new stage was almost nothing but Stage 1 Finals rematches. Rivalries were cemented and revenge got served in the form of some spicy matches. With a new meta in play and Mercy (mostly) dead, the teams played on some brand new terrain. Here are the must watch moments from Stage 2 Week 1.
Week 1 Day 1

Match of the Day
Dallas Fuel vs. Shanghai Dragons
If I unironically talk about the Shanghai Dragons will y'all get mad at me? Because look at this scoring day...it's abysmal. It was hard choosing a game to highlight because...well...they're all pretty awful. But as I examined the scores again, a new story emerged. The Dragons are the only team in all of the losers that played hard enough to take a map off their triumphant opponents. As I've said before, these scores do not tell the most comprehensive story about a match. And of the three losers, San Francisco is the one who put up the most round points against Los Angeles. But its not enough to take a couple points in Lijiang or Hanamura. For it to matter (and after all the math I went through for the Stage 1 finals, let me reiterate that every map matters) you have to take a map. Neither the Valiant nor the Shock were able to do that, so the only losing team to make it matter on Day 1 was Shanghai.
Week 1 Day 2
Match of the Day
Houston Outlaws vs. London Spitfire
I hollered when I saw this match on the schedule. One of the more intense battles during the Stage 1 Finals was between these two teams, both of who were fighting for a chance to challenge the NYXL. London was reeling from an earlier loss to New York while Houston was riding high after an absolutely crazy and hard won match against the underdogs of the League, Boston. No doubt it was a high nerves, hands shaky, mom's spaghetti situation on both sides. In the end, we know what happened. London beat Houston 3-1, guaranteeing that the next time these two teams fought, Houston would be out for blood.
And they were. This was one of those high-scoring, slugfest matches that keep the Overtime wick constantly burning, which makes it a great argument for changing the League format from three games a day to two. When it as all said and done, this match took a whopping two hours to complete. Philly and Boston didn't start play until after midnight. I'm really glad (and so is my sleep schedule) that this match was first, as it's far and away the one that was worth watching.
Week 1 Day 3

Match of the Day
London Spitfire vs. New York Excelsior
Even after giving up key players during the break and losing to the Houston Outlaws the day before, the London Spitfire proved they still deserve to be one of the top teams in the League by beating the New York Excelsior 3-2. New York came really close to avenging their Stage 1 finals loss, up two games to one and going up against a London defense on Gibraltar. Surprisingly, London was able to hold off a full clear from New York, winning the map and sending the teams to Illos where London's Birdring and HaGoPeun made a mess of the New York defense. New York was not without merit, with Tank Mano, DPS Pine and Saebyeolbe, and Zenyatta sniper Jjonak. But in the end, a miracle play from London's Profit turned the final round in London's favor, securing the win for his team 2-0.
Week 1 Day 4

Match of the Day
Much like the Houston vs. London match earlier in the week, the Uprising was looking to avenge themselves against the Outlaws after losing their chance in the Stage 1 Finals due to 1.) being outplayed and 2.) a lot calculus. And Boston put up some great moments, like this play for example:
In fact, if you don't watch this match in full and instead just watch the King's Row portion, it's excellent. Two words: Space. Jam.
But in the end, Boston lost. Consistency people, consistency is key. It's the only thing keeping Boston and Shanghai (they forced the Valiant to a draw!!) from being great. Morale is also important. Neither the final score nor the individual round scoring can tell you about morale. You have to watch the match. King's Row was where the Uprising needed to win in order to stay alive. And they came so close. But when they didn't pull through, you could tell they were crushed while watching them play on Gibraltar immediately after.
Final Thoughts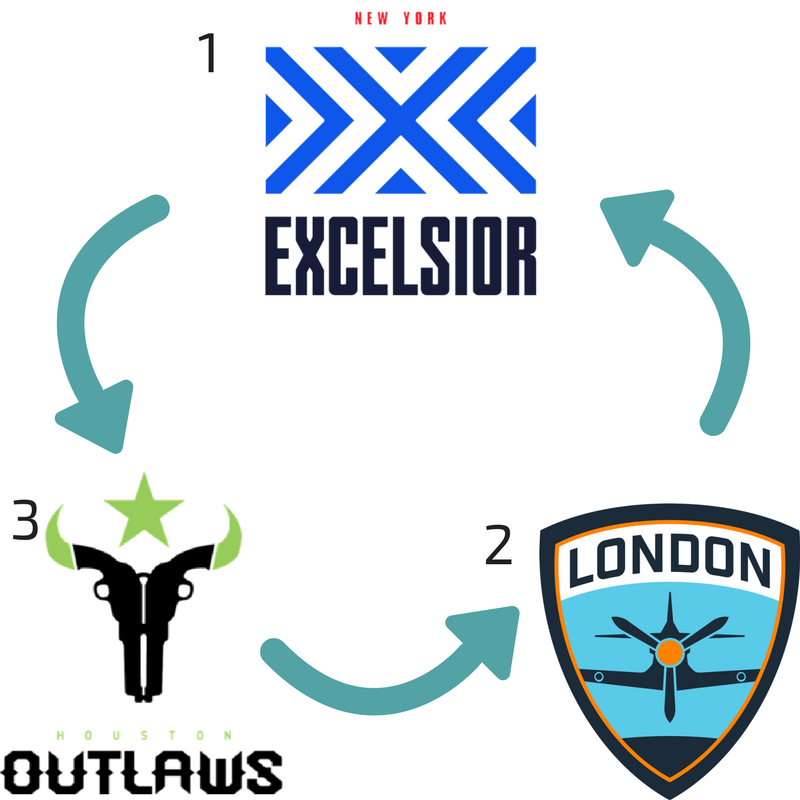 Even after two seriously upsetting losses, I think Boston's going to wake up. After all, they started Stage 1 in a similar kind of funk. I'm still waiting for Ga-guri, but in the meantime the Dragons are still improving. There's a weird relationship going on in the top three slots of the League and I really don't know who is the best. Yes, New York is technically number one but they lost to London (again), meanwhile London lost to Houston, and Houston will almost assuredly lose to New York next week. It's like this weird rock, paper, scissors thing that's going to get thrown way outta wack as the Stage 2 goes on. So who do you think will be triumphant Stage 2? How do you feel now that the Mercy Meta is dead? When do you think we'll finally see some Symmetra action? Let me know and make sure to check out our Overwatch Wiki for more news and updates.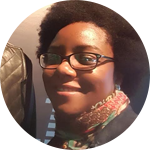 Ashley Parrish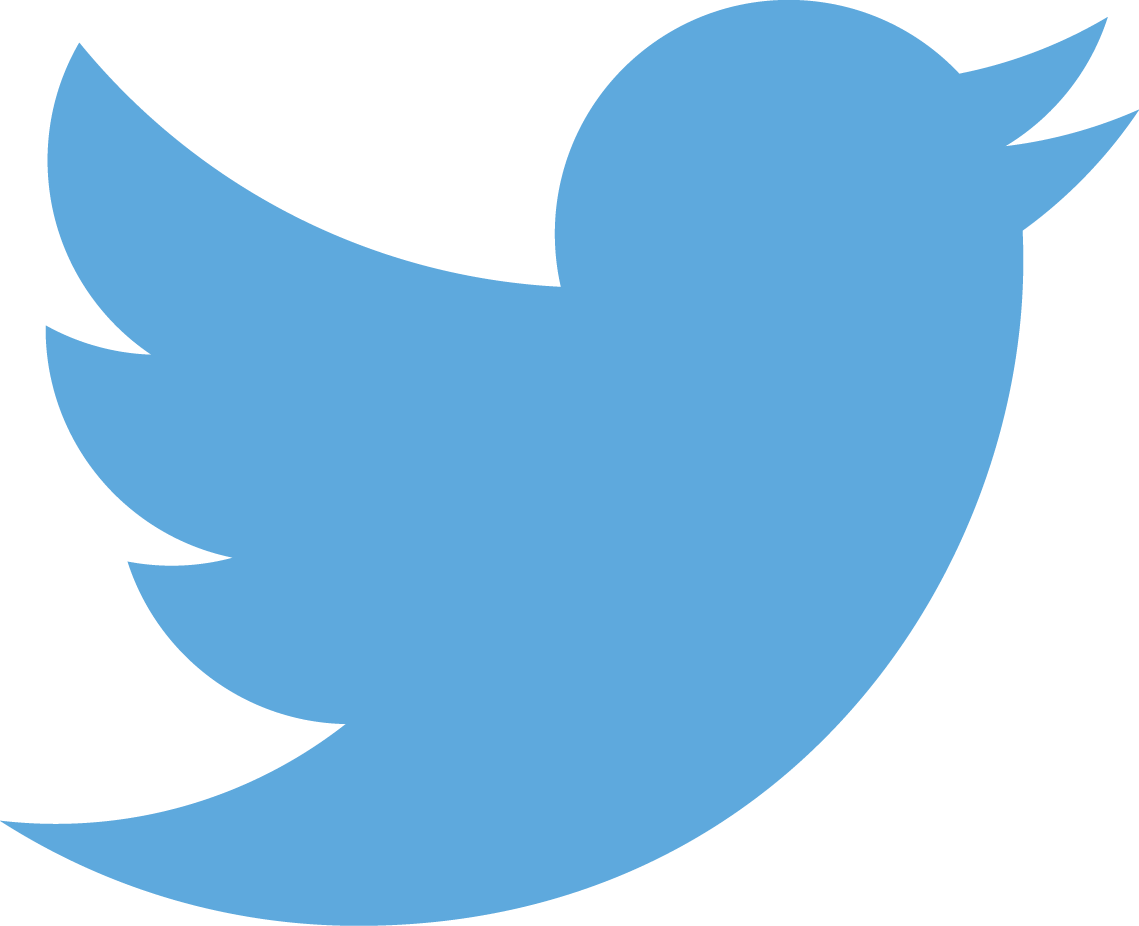 @tokenblackchick
Ash is a part-time writer/full-time gamer and has managed to successfully combine the two hobbies into one profession. She enjoys RPGs of all stripes and dreams of being a competitive Triple Triad player.
---
What to Read Next