Halloween treats are springing up left and right in the video game realm, from Fortnite to Hearthstone, and it's time to jump right in! If you're looking to celebrate the spookiness of the season in some of your favorite games, you'll want to make it a point to dive right into the games hosting various Halloween events this year. We've rounded up some the best and biggest here for you to explore, so grab your broomsticks and let's ride!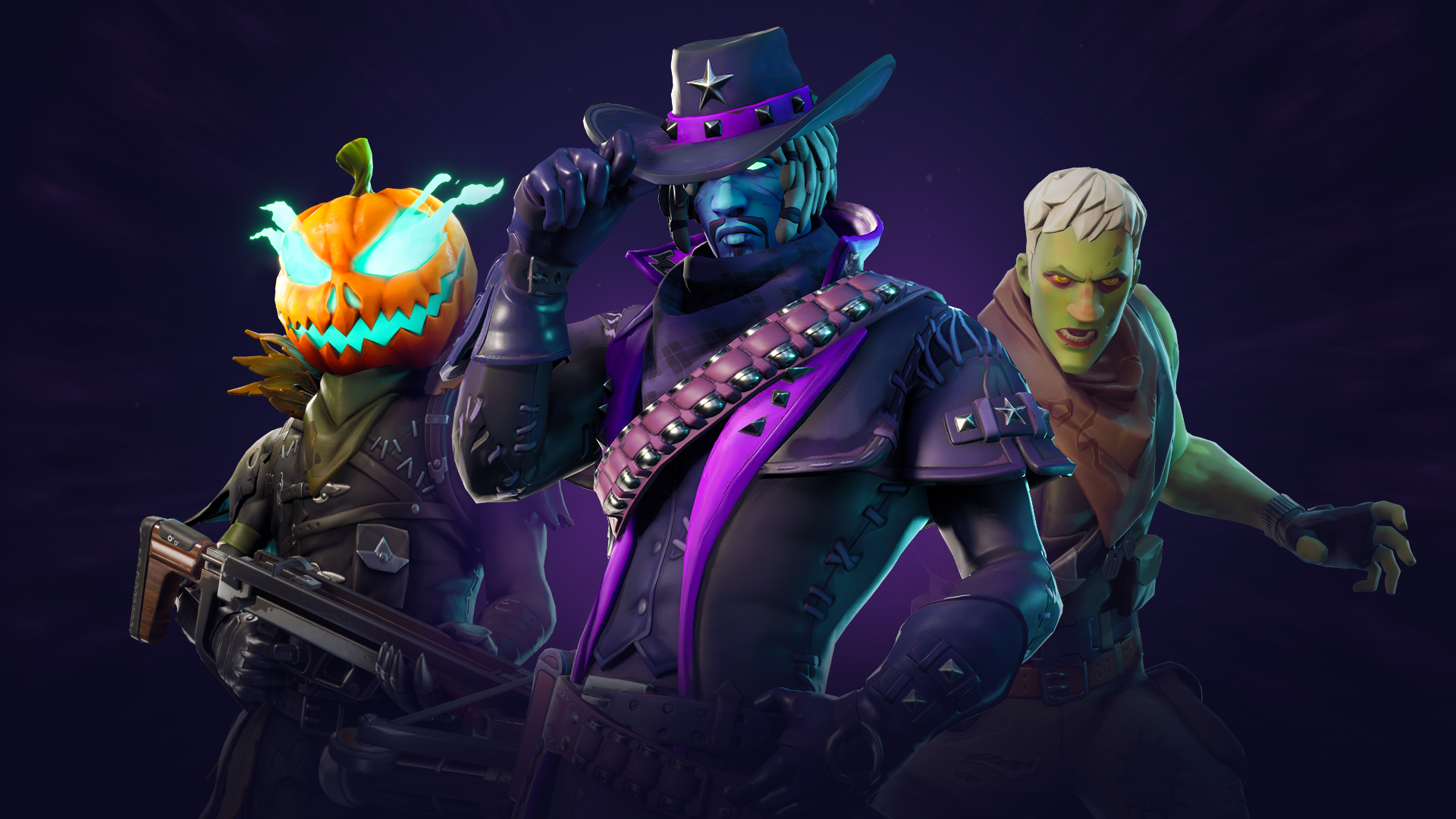 Fortnite: Fortnitemares
October 23 - November 26
Everyone's been patiently waiting for the big Fortnite Halloween reveal, and it's finally here. The battle royale title's Halloween event this year is Fortnitemares, a world event rife with themed cosmetic items and special challenges, including a special playlist where you'll square off against strange cube monsters. Opt for Save the World mode, and you'll be able to take on Hexylvania story quests that you can enjoy alone or with friends.
Pick up the cool new Deadfire "reactive skin" as well as some other appropriate Halloween-themed skins, and you'll be the most stylin' player on the battlefield during this creeptastic event. You've got plenty of time left to get out there and get your Victory Royale on, thankfully, as the event runs long after Halloween.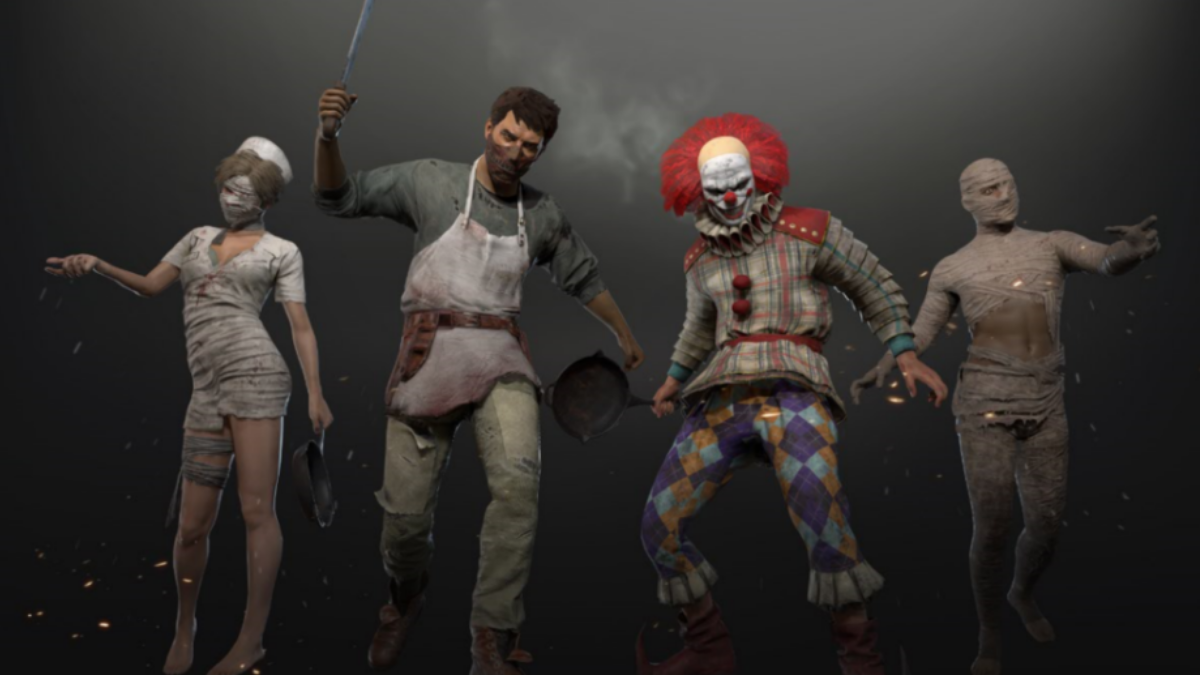 PUBG: Survival Squad of Horrors
While technically not a Halloween event per se, PUBG has some creepy costumes up for grabs for anyone who wants to dress up and get into the spirit. You can grab the Killer Clown, Maniacal Butcher, Ancient Mummy, and Bloody Nurse costumes right now in the PUBG store sold in individual pieces or in a crate at a reduced price. There's also a Halloween costume contest going on with PUBG's social media accounts, where players can tag @PUBG with their costumes, pumpkins, and other game-themed decorations that could win a special treat if the team is impressed enough!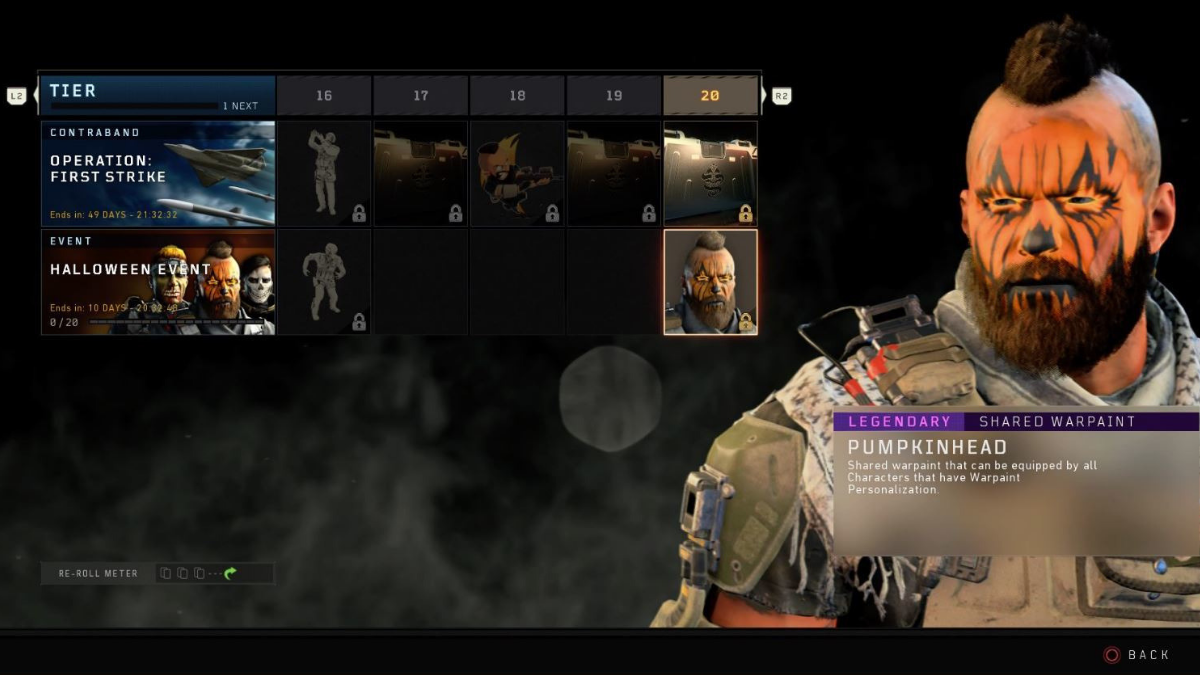 Call of Duty: Black Ops 4 - Halloween Black Market
October 24 - October 27
Though the latest entry in the Call of Duty: Black Ops series isn't having a Halloween event per se, it is hosting a Black Market cosmetic shop, with a selection of Halloween items. There's a selection of free cosmetic items you can earn through regular game progression that'll keep rotating out, and fun war paints and gestures to collect as well as a jack-'o-lantern spray as well. It's ghastly enough for ganging up on enemies and ambushing them, that's for sure. Plus, the game has zombies year-round!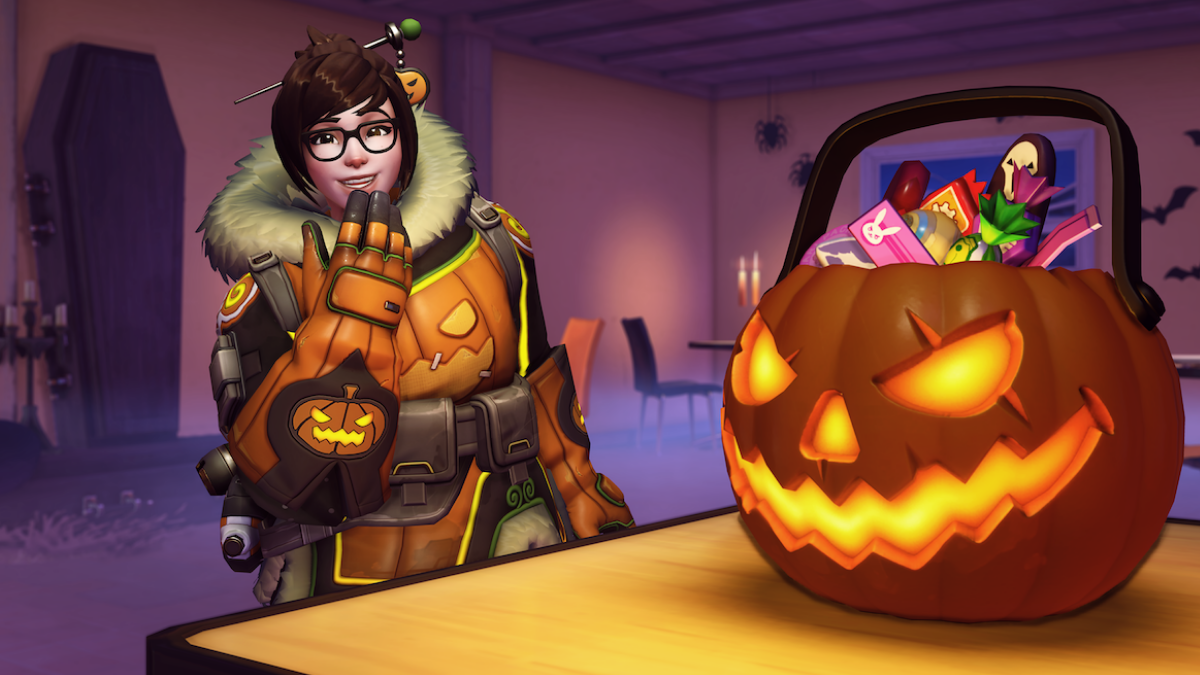 Overwatch: Halloween Terror/Junkenstein's Revenge
October 9 - October 31
The annual Overwatch Halloween Terror event is back with the harrowing Junkenstein's Revenge PvE map, with Classic and Endless Night modes up for the playing. You can select from 10 heroes to take into the battle as you take on the nefarious Dr. Junkenstein (Junkrat) and his minions. There's also a series of brand new skins available for Wrecking Ball, McCree, Pharah, Widowmaker, Moira, Doomfist, Mei, Soldier: 76, and Sombra. Make sure you grab them during the event, because they'll go "poof" afterward, meaning you'll have to wait until next year to get these eerie looks.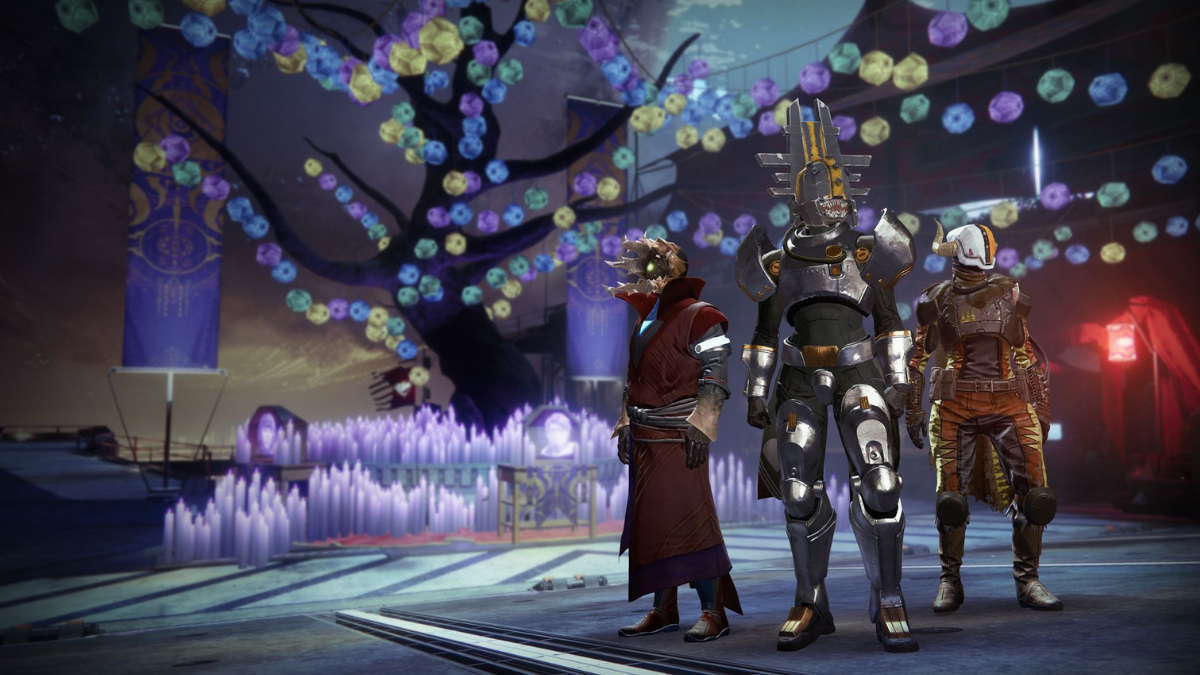 Destiny 2: Festival of the Lost
October 16 - November 6


Destiny 2's Festival of the Lost event has returned, and it's brought a special Haunted Forest (the Dark Forest) for players to eliminate a series of ghouls and demons, which will result in some serious goodies such as masks, gear, and other items such as skins for Ghosts and Sparrows — there's even a cute cat-like skin for your Ghost. The Tower has been decorated to fit the Halloween mood as well, and there's plenty of items to collect, especially the Horror Story Legendary Auto Rifle that you'll want to snap up ASAP.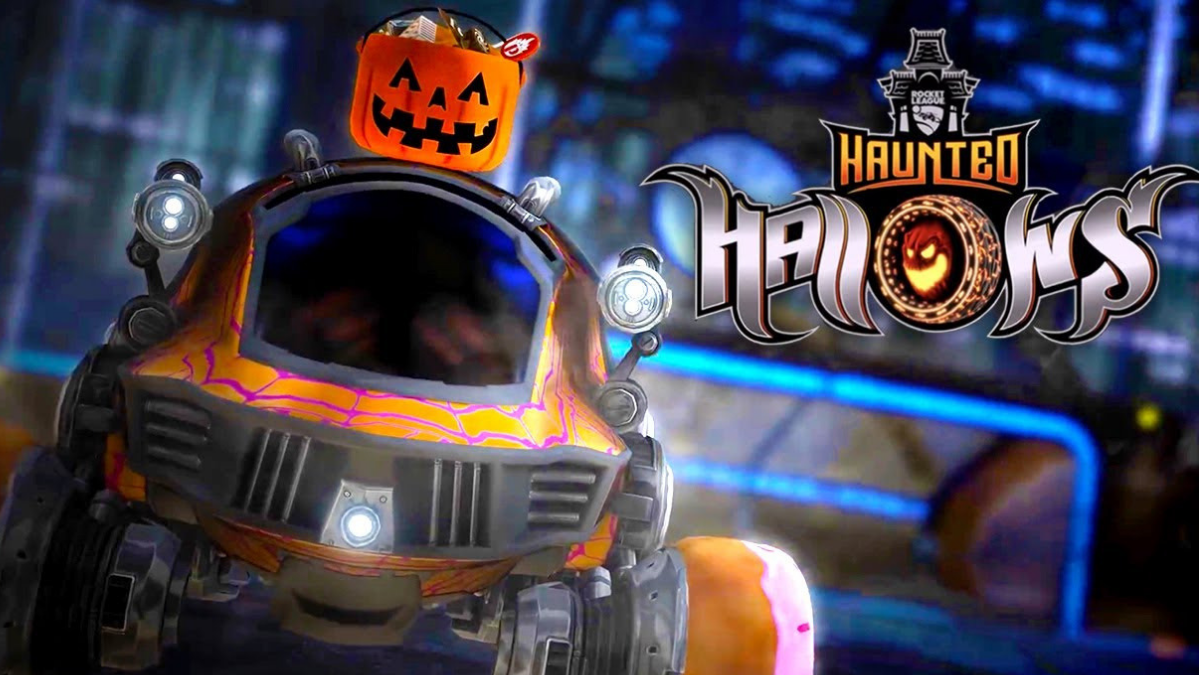 Rocket League: Haunted Hallows
October 15 - November 5


Rocket League's spooky event finds players working to earn special Candy Corn currency to purchase a wide variety of Halloween-themed items. Cosmetics like jack-o'lantern toppers, Haunted House toppers, and a selection of other awesome goodies are up for grabs, but you can also trade your Candy Corn in for Golden Pumpkins. These gilded gourds will get your a Nitro, Turbo, or Player's Choice Crate rife with items from their respective sets, so it's all well worth saving for!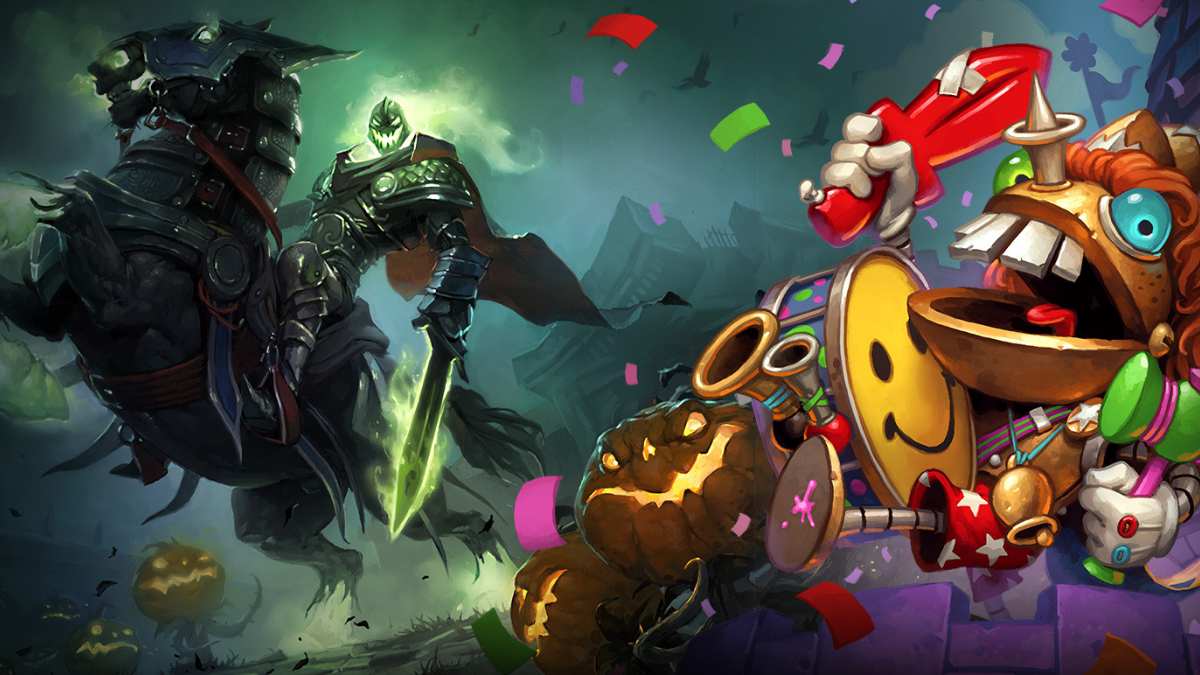 Hearthstone: Hallow's End
October 17 - October 31


Hearthstone's annual Halloween event is a lengthy one that takes place during the end of the season through the Halloween holiday itself. Anyone that logs in from now until the end of October gets a free golden Witch's Cauldron card as well as an Arena ticket. There are two Tavern Brawls going on as well: Monster Smash and The Headless Horseman Rides Again, for fun. Additionally, you can buy the Hallow! Hallow! Bundle! to get 20 The Witchwood card packs to add to your collection when using the Sir Annoy-O Paladin Hero.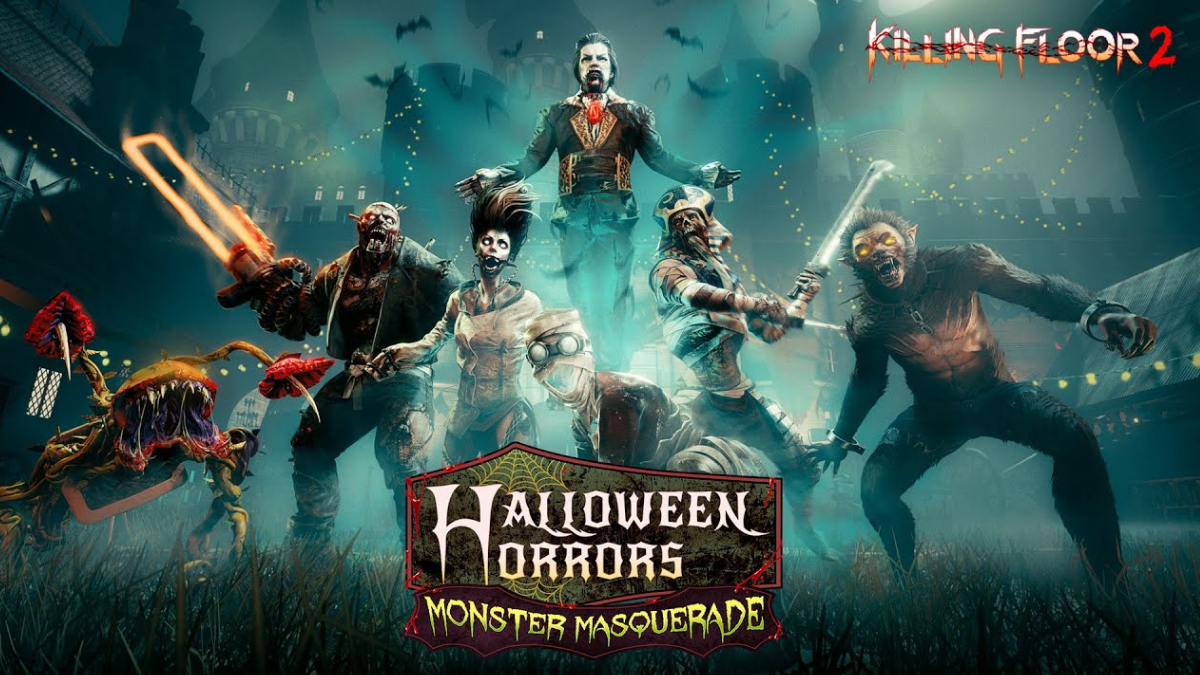 Killing Floor 2 - Halloween Horrors: Monster Masquerade
October 2 - October 31


Killing Floor 2 has introduced a creepy selection of content to the game this year with its Monster Masquerade. A new map called Monster Ball, as well as a full makeover for all enemies that gives them an appropriately scary tilt, from visuals to sound effects. New weapons like the MKB42, HZ Medic Assault Rifle/Grenade Launcher, and FN-Fal are up for grabs too, as well as new soundtracks to keep the freaky beats blastin'.

Brittany Vincent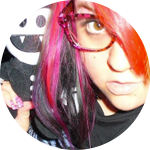 @MolotovCupcake
Brittany Vincent has been covering video games and tech for over a decade for publications like G4, Popular Science, Playboy, Empire, Complex, IGN, GamesRadar, Kotaku, Maxim, GameSpot, Shacknews, and more. When she's not writing or gaming, she's looking for the next great visual novel in the vein of Saya no Uta. Like a fabulous shooter once said, get psyched!
---
What to Read Next