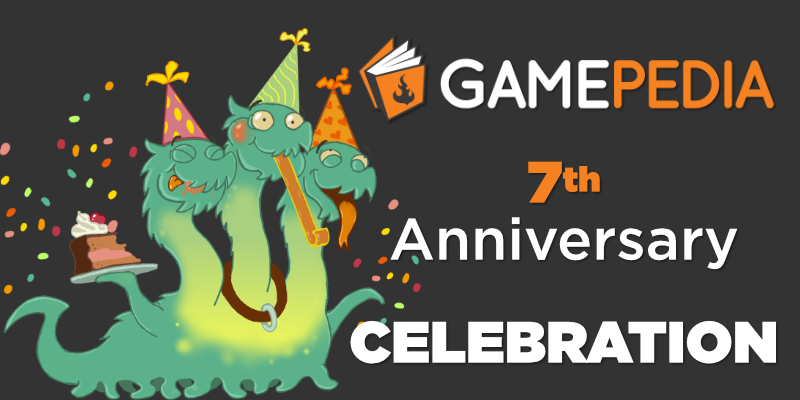 Seven years ago today, on September 19th, 2012, Gamepedia was born into the gaming world. Set out to become one of the best community-driven platforms for some of the biggest video game titles out there, I'd say we've achieved that goal -- especially now that we're a part of the Fandom family!
Every year we hit new milestones across the board here on Gamepedia. Here are a few interesting facts that you might not have known about:
Gamepedia alone hosts over 2,000 wikis (we started with 18 in 2012);
There are more than 800 official wikis across Gamepedia;
Gamepedia's wiki community is over 1.2 million strong, and growing;
Our amazing Gamepedia wiki managers come from all around the globe from the US to Canada, Germany, and Poland;
Just this month, some of the top 100 countries that have visited Gamepedia include Nicaragua, Bosnia and Herzegovina, Latvia, and Brunei!
Speaking of achievements: Don't forget to login to any wiki at some point from today until the 26th to receive your 7th Year Anniversary Cheevo!
You can head on over to the official Gamepedia Twitch channel to celebrate yet another successful year with Timewanderer today from 12PM to 7PM EDT where we'll be bringing back the "Punch Girl" series for a special Dark Souls episode. We'll see you there!
Happy birthday, Gamepedia!
---
What to Read Next