Resident Evil has had 19 years to shock us, and over the course of 25 games, the franchise has done so time and time again. With the latest episodic adventure starting this week in Resident Evil Revelations 2, we take a look back at the most chilling, deadly, and blood-curdling creatures from the franchise that have kept gamers up at night for years. I'd think some happy thoughts first, though.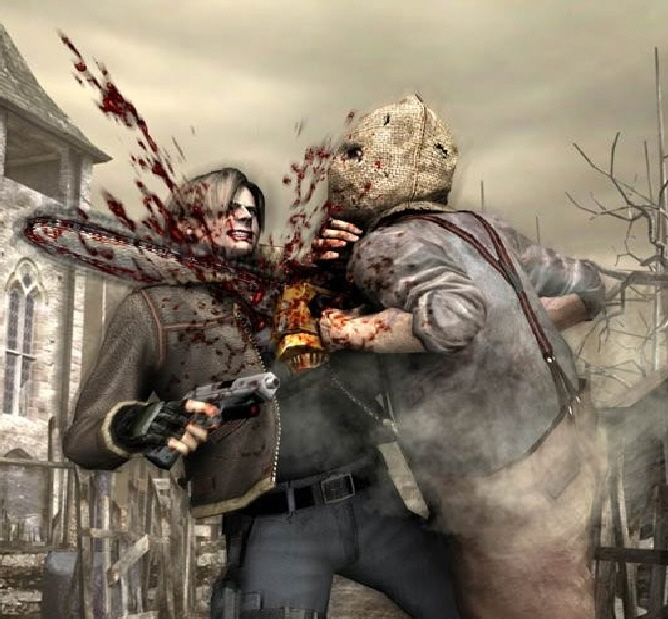 Chainsaw Man
Chances are, you will hear Chainsaw Man before you see him, thanks to his inaudible wailing and the deafening buzz of his signature weapon. There were many iterations of this nightmare fuel in Resident Evil 4, but none more effective than the very first one. Burlap wrapped around his head, he charges at you, flailing his saw around with reckless abandon, down a narrow path while pushing smaller plaga patients out of his path. One solid hit from this man spelled certain decapitation.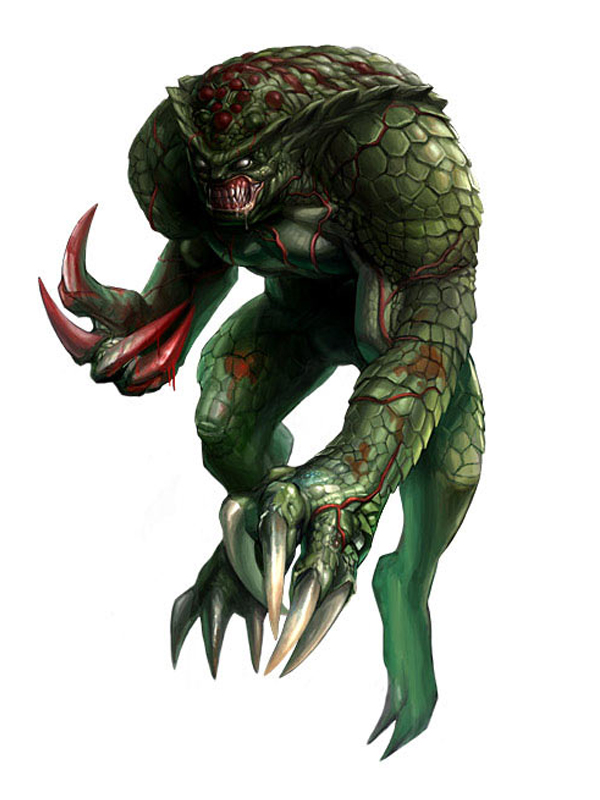 Hunter
If the Umbrella Corporation ever succeeded in their psychotic obsession with animal-related Bio Organic Weapon creation, it was with the Hunter. A reptilian/amphibian man-killer, these creatures are easy to produce and difficult to kill. Reliably aggressive and well equipped for all purpose maiming, Hunters were held up internally as proof this whole BOW thing isn't a totally terrible idea. Their loud shrieks send chills down any would-be STARS member's spine, because season veterans know that the source is simply ghastly.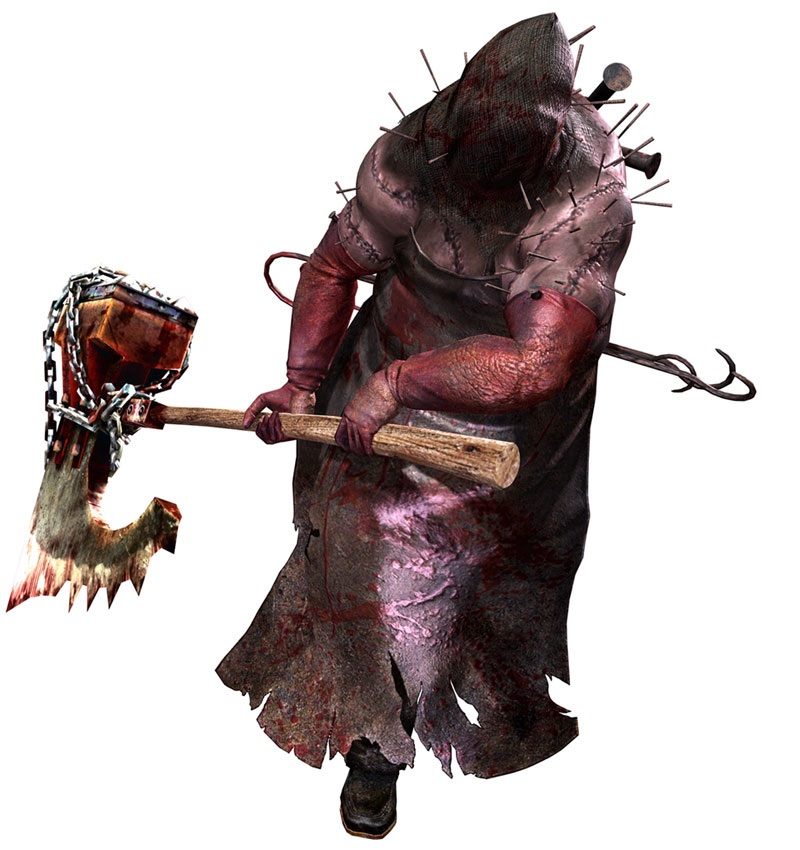 Executioner
In a game full of twisted bodies and bloody beasts, sometimes keeping it simple is still very effective. The Executioner is exactly as he sounds - a giant, lumbering hulk dragging a gargantuan axe that is impressively cobbled together considering the things he had to make it from. Executioners stand tall above the waves of majini in Resident Evil 5, and in their attempts to cleave you in twain, will often clear waves of the shambling horde by accident. True juggernauts of the RE Universe, they're garishness re-enforces their petrifying presence.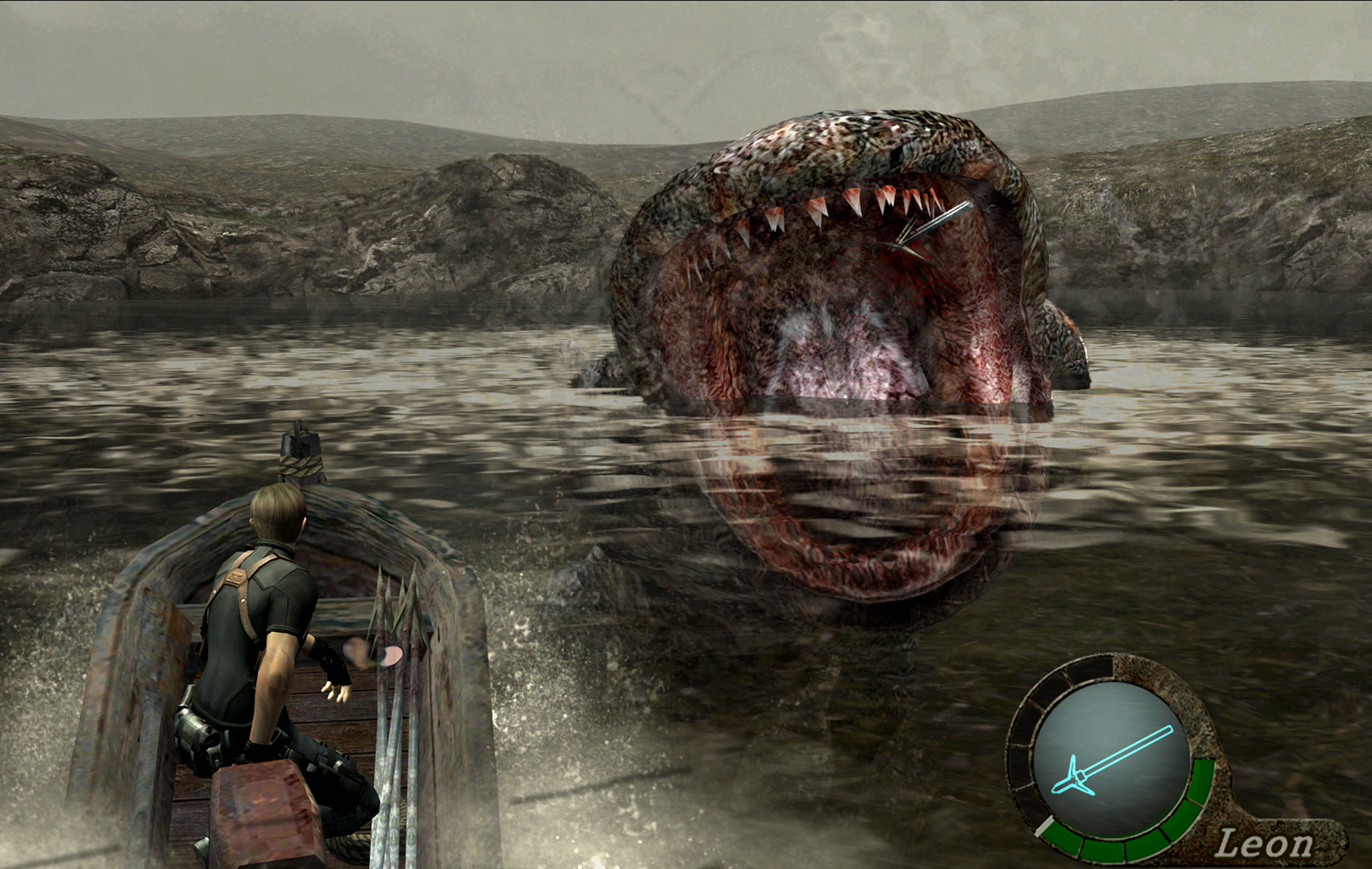 Del Lago
Like a bizarro world Loch Ness Monster, this beastie is rarely seen, but always whispered of. Unlike Nessie, though, Del Lago is very much real in the world of Resident Evil 4. One of the earliest living "plaga" experiments, this salamander exploded to enormous size. While normally fed the corpses of dead plague victims to sustain its girth, Del Lago would develop a taste for American Secret Service members with immaculate hair.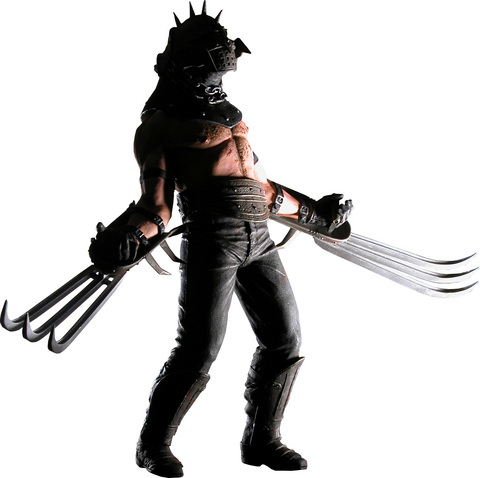 Garrador
There's something truly upsetting about the first time you see a Garrador. Chained up in a prison cell, it quickly breaks free and begins to stalk you through the dark basement of a dilapidated castle. It's heavily armored, sporting a pair of razor sharp claws that would make Wolverine jealous. It's also blind as a bat, overreacting to every sound it hears by sprinting at it in a berserk rage. Bring extra pants.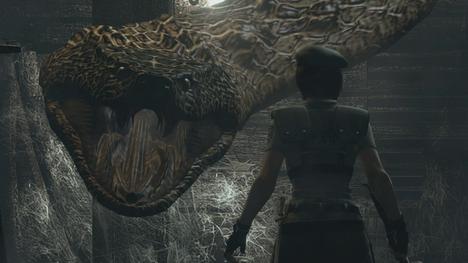 Yawn
Mostly because no one in the Arklay Laboratory has ever seen a horror movie, this giant snake went from bad idea to worse idea rather quickly. Originally bred to receive the treatments and experiments surrounding the whole B.O.V. project happening in that building, it would escape prematurely, and accidentally expose itself to the t-virus. Without Ice Cube or Jennifer Lopez on speed dial, this snake was left to make the mansion its habitat, and haunt our collective nightmares.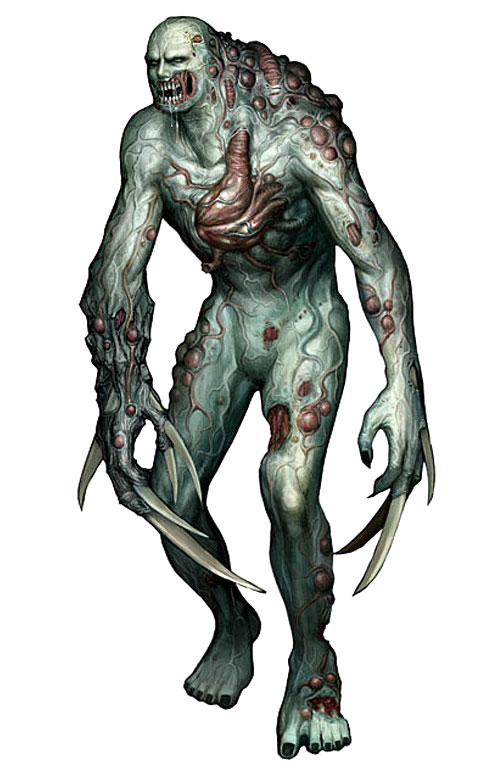 Tyrant
The "golden goose" as related to mutating humans into twisted killers has to be the Tyrant. The chances of a human turning into one of these high quality flesh-rippers is incredibly slim, but when they do, they become fear incarnate. Adapting many different qualities depending on the infected subject, Tyrant's all share a few particulars. One, they are incredibly large, very strong, and ultra resistant to damage. Two, they have an unmatched ferocity and a knack for bursting out of things in just the right circumstances to give you a heart attack.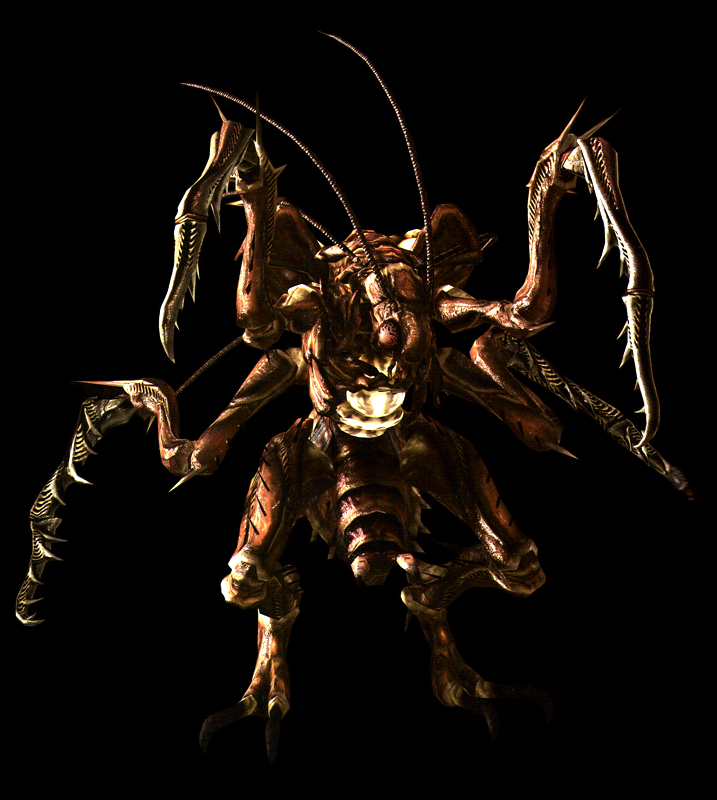 Reaper
People don't like cockroaches, and it's easy to see why. They're ugly, make a hideous noise, some even fly! In Resident Evil 5, people are far more worried about them. Thanks to completely random happenstance, the Uroboros organism was introduced to these little bugs, and transformed them into 7-foot, bipedal sleep deterrents that will kill you instantly when in close proximity. They're limbs regenerate when damaged, and the rest of its body is well armored. It's glowing abdomen, which is consistently protects by venting a disorienting gas, is its only real weakness. It takes a steady hand and nerves of steel to send these critters back to the hell that spawned them.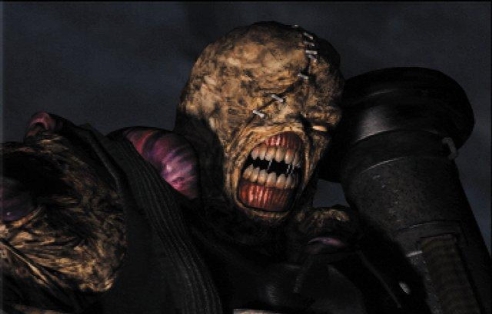 Nemesis
If there was anything a Tyrant couldn't do well, it's have higher cognitive function. Leave it to the French to fill that gap, and create Nemesis, the smart Tyrant. With the towering size, brute strength, ultra resilience, and spontaneous morphing of appendages intact, Nemesis could also receive direct orders, and stalk players through Resident Evil 3. He infamously would burst onto the scene at the least opportune of times. He could also use a rocket launcher which is just cheating, at this point.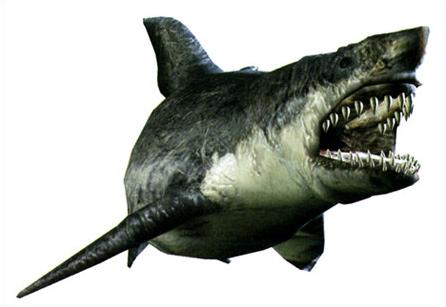 Neptune
So, you want to create a living weapon by mutating biomatter into bigger, deadlier biomatter? Why not start with one of the deadliest living creatures on the planet? Umbrella had a pretty solid plan when it came to applying their B.O.V. experimentation processes to sharks - enhance what is already remarkable about the animals killing potential. Turns out that you really can't do much to a shark that nature hasn't already done. Sometimes, your just born a terrifying, fish-flaying, water demon.
What little slices of terror have we missed? Tweet @cursegamepedia with who you think should be on this list!