The first week of the 2015 League of Legends World Championships - the month-long World Series of eSports - has come and gone, and a lot of heads are still spinning. The Group Stage, where teams are sectioned off into four divisions of four teams to play round robin matches with each other, has proven to be full of surprises. The French crowd has been witness to some of the biggest upsets of the season and some incredibly unexpected disappointments. Of course, it wouldn't be a League tourney without drama, right? Here are a sampling of the big things to come out of Week 1.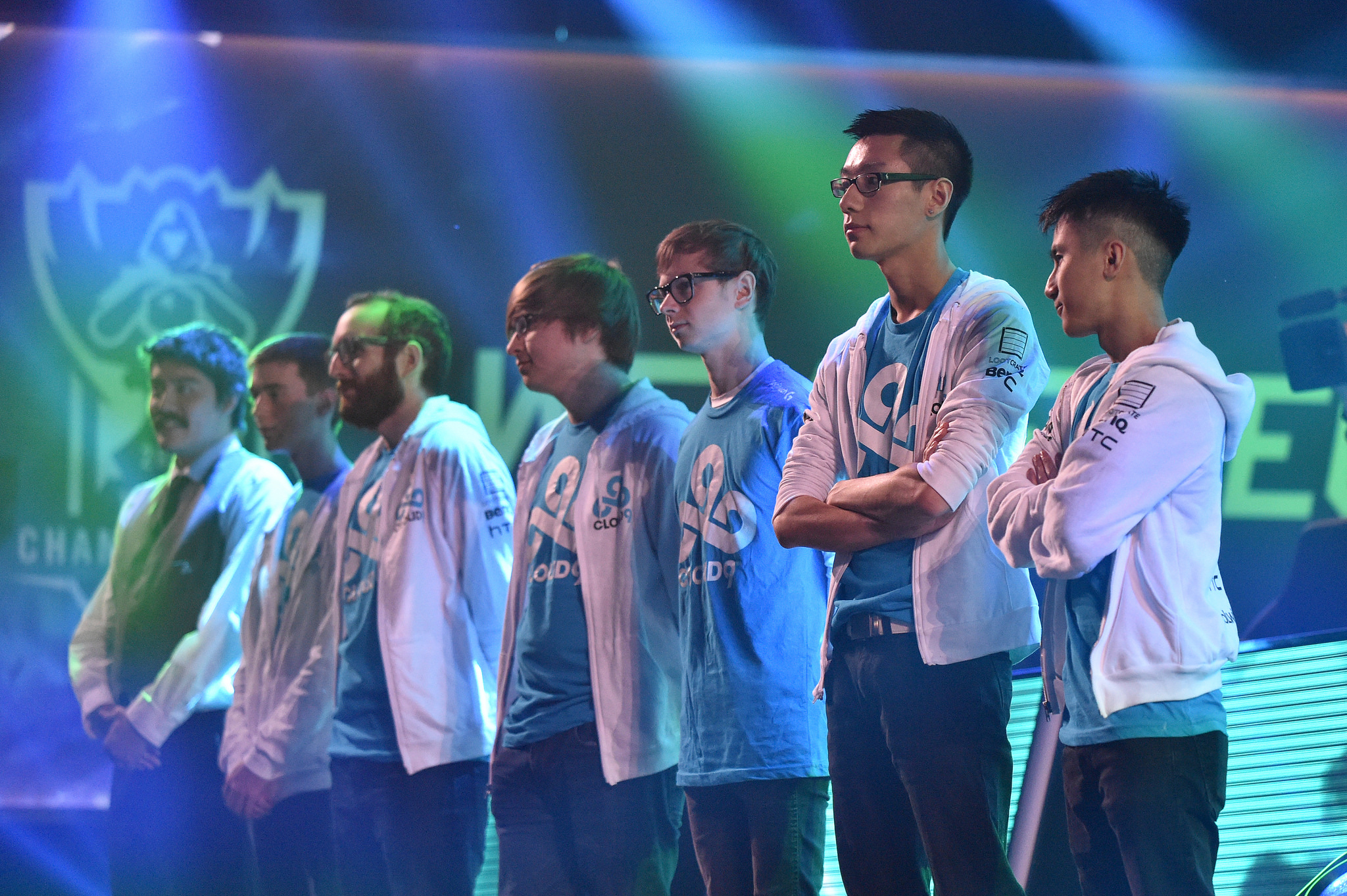 Photo via Riot Games/Flickr
On Cloud 9
If were all being honest, no one expected Cloud 9 (3-0) to be a major player in this year's Worlds, especially considering how competitive their group is. If you would have told anyone on September 30th that C9 would be on top of Group B by October 6th, you would have been looked at funny. Yet here we are, a perfect C9 suddenly becoming the Cinderella of the ball, using great set ups and clutch play-calling in some of the best games of the tournament.
The game everyone in the community is talking about is C9's Game 3 upset over a struggling Fnatic (1-2), who all but dominated most of their match with great lane presence and a team tailored around top laner Seong "Huni" Hoon Heo's killer Yasuo. It all seemed to be going according to plan when FNC took down C9's top inhibitor in minute 34, but just minutes after the balance would swing the other way after a team fight would break out at FNC's mid tower. C9's An "BalIs" Le and his blind picked Darius would dunk their way to a pentakill, which would ensure FNC wouldn't spawn fast enough to stop C9 from breaking their nexus.
Arguably more shocking was their Game 1 victory over AHQ (1-2), where Nicolaj "Incarnati0n" Jensen swerve picked Veigar and used his patch 5.18 buff to great effect in a dominate 24 minute win over what was once considered the Group B favorite. Suddenly, C9 is in the conversation to win it all - we'll see if they can ride this momentum into the playoffs.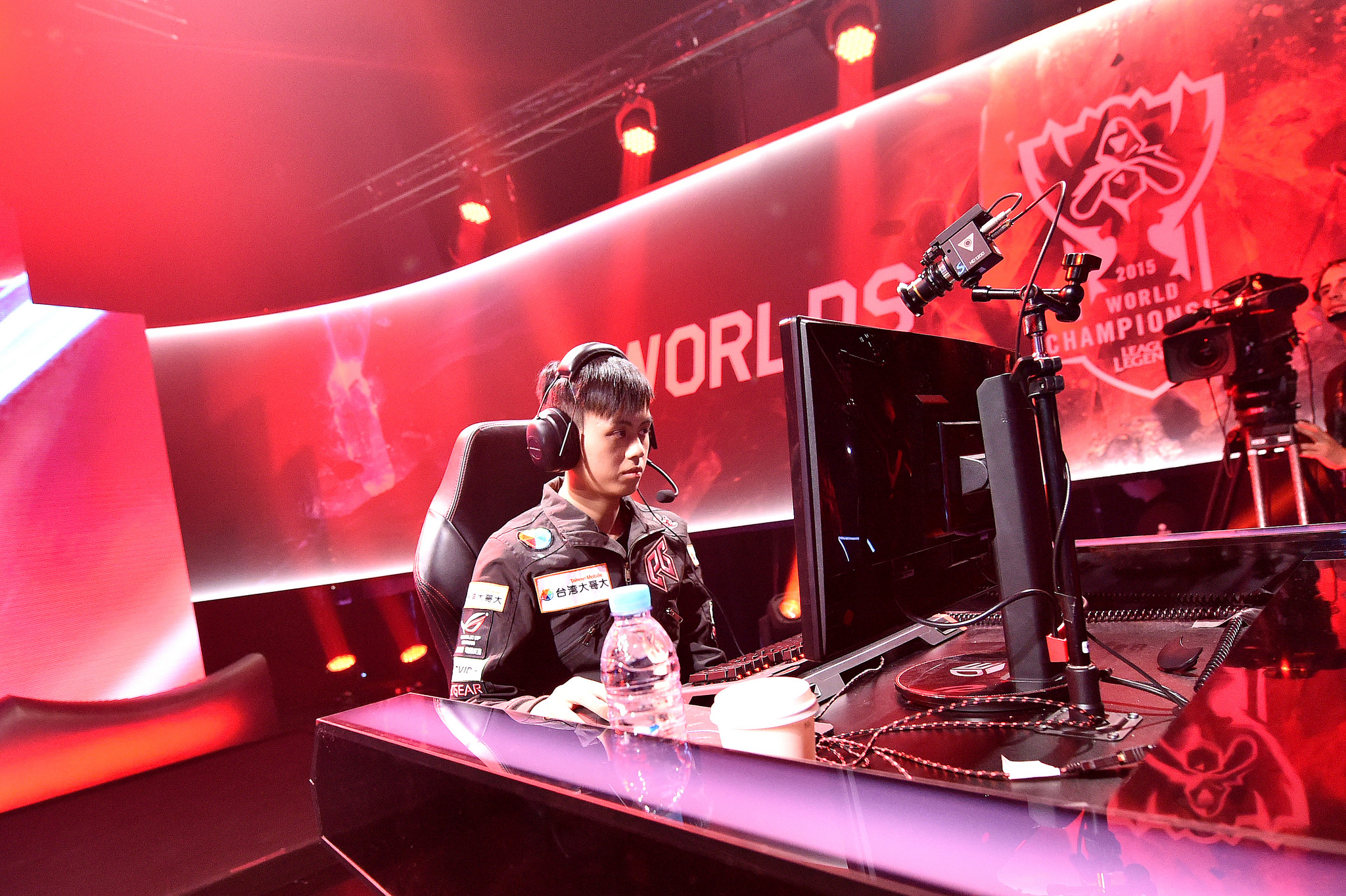 Photo via Riot Games/Flickr
Where is AHQ?
They were considered a sleeper favorite to place well in - maybe even win - this year's Worlds after their great showing at the 2015 Mid-Season Invitational and stand out regular season performance. Now, AHQ (1-2) is having a tough time putting wins together. The C9 (3-0) shellacking was a demoralizing one for sure, but more off putting is probably the game they dropped to Invictus Gaming (1-2).
One of the longer games of the week found the Taiwanese champions top laner, Yi "Ziv" Chen, at an extreme disadvantage all game thanks to Liu "Zzitai" Zhi-Hao over achieving with Shen. Even after an awesome Baron steal that lead to a 3-0 team fight, AHQ couldn't capitalize much outside of that. They would lose a team fight around minute 41 in devastating fashion, and would lose the nexus shortly after. Execution needs to be the focus if they're going to make a play at C9's runaway success next week.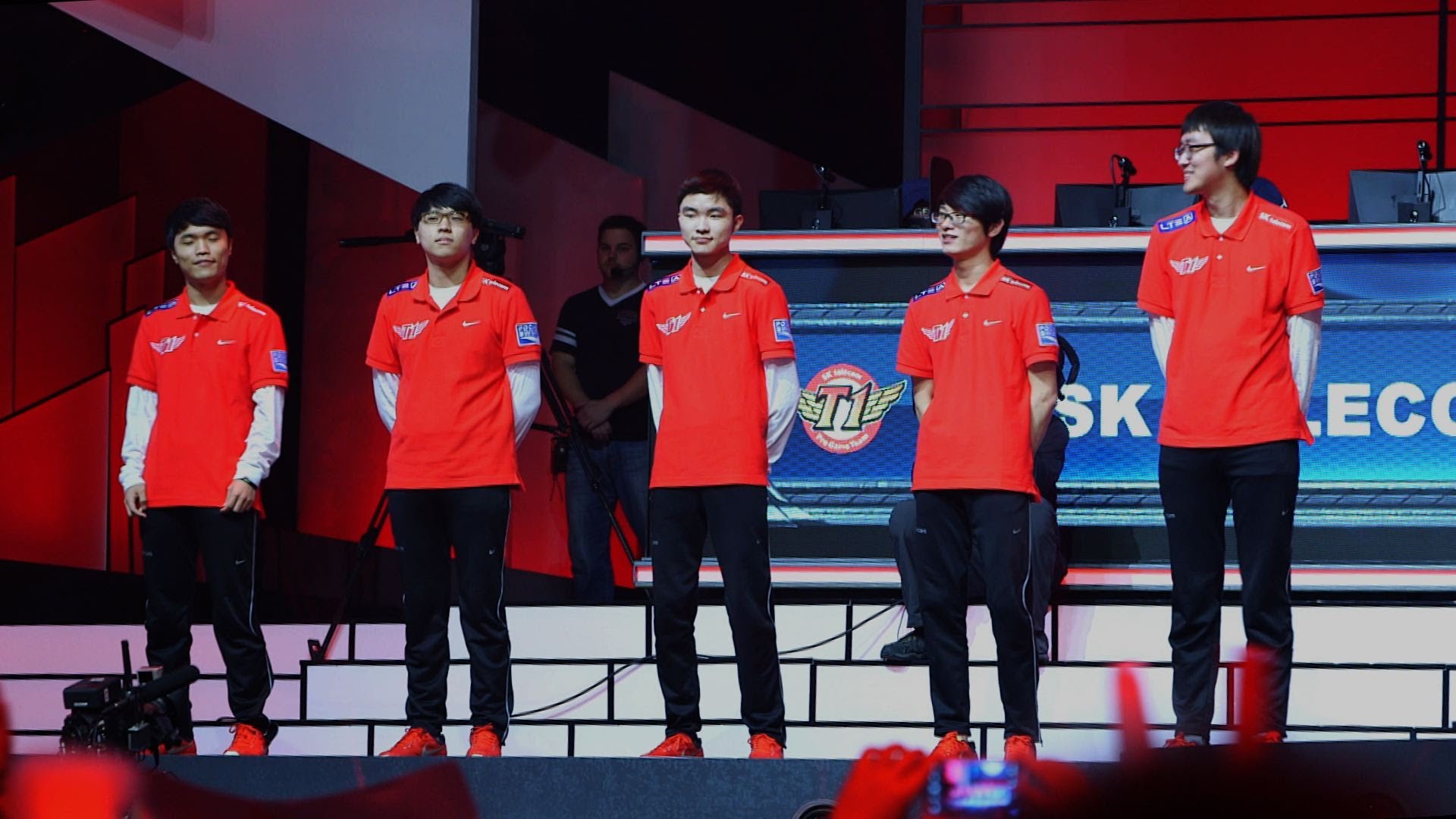 Photo via Youtube
SKT is the real deal
They were the favorites coming into Worlds, and by the end of Week 1, I don't think anyone has changed their opinion about the Korean juggernauts chances of winning the big prize. SK Telecom T1 (3-0) hardly broke a sweat in their first two games, and after a misstep in the beginning of the 3rd, they rallied quickly and pulled out the W.
Lee "Faker" Sang-hyeok is the Anderson Silva of League of Legends, and unlike many other top tier players around the globe, you don't need an extensive knowledge of how the game works to see why. For the most part, whatever Faker does just works. A familiarity with champion tier lists and lane roles helps really highlight how good he is, though. His mid lane Olaf during Game 2 against the Bangkok Titans' (0-3) Nuttapong "G4" Menkasikan was a clinic on brutality with a character often scoffed at in the middle lane, Faker killing G4's Irelia, a "better" mid lane champ, for First Blood in only 3 minutes.
Faker wasn't alone, though. Lee "Wolf" Jae-wan was in top form this week, only dying ONCE in 3 games! His Alistair set ups have been a thing of beauty this week, and have really put Faker and top lane monster Jang "MaRin" Gyeong-Hwan in great positions for epic kills. Speaking of MaRin, his week has been astounding, as his game one Fiora wrecked so much shop, he put the fear in SKT's next two opponents, who banned her immediately. SKT is a multi threat machine that looks very hard to beat coming out of the first round.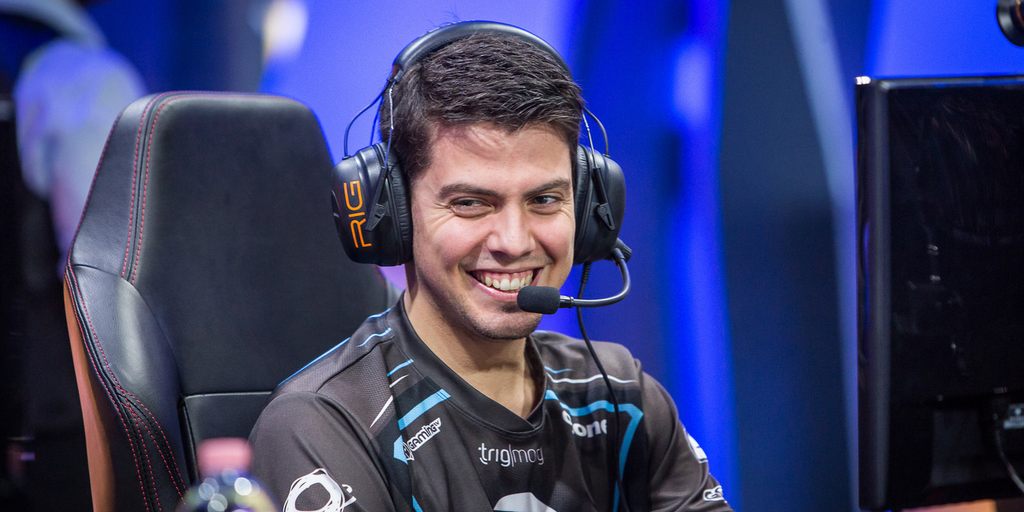 Photo via Riot Games/Flickr
Could the West really win?
The considerable strength of the Western teams coming into Worlds was a major story line, mostly because the international League scene has been pretty much dominated by Eastern teams for the past few years. At the end of Week 1, that theory is looking more and more sound, with 3 of the 4 groups being lead by Western teams.
The Cloud 9 (3-0) case comes at a bit of a surprise, as no one expected them to dominate Group B like they've done. But strong play by Hai Lam, Incarnati0n, and BalIs has brought that team to the forefront of the conversation. Counter Logic Gaming (2-1) is tied with Group A favorites KOO (2-1), and with their loss coming from the Tigers, nothing is certain there. Origen (3-0) has jumped on the back of top laner and team captain, Enrique "xPeke" Cedeño Martínez, and rode his shifty and slick style of play to some impressive wins thus far.
The West has the best chance to advance more teams past the group stage than last year, where after 3 games, only Team SoloMid (1-2) and Cloud 9 were in contention, and only barely.
The Mordekaiser fear is real
The most banned champion in this year's worlds coming out of Week 1 has to be Mordekaiser, whose recent rework brought him to top tier play in solo ques and regional tourneys in a big way. Building for ability power has become largely unnecessary for the Master of Metal, allowing him to act like an attack damage juggernaut like his counter parts, Darius and Garen. Unlike them, though, Mordekaiser has a great deal of AoE damage at his disposal, so controlling team fights isn't a problem for him.
His Iron Man shield gives him protection not only from champions, but from himself, as his abilities cost a portion of his own health to use. Like other champions who use health as a resource like Aatrox, the risk is worth the reward. Staying in the fight is important for him, as he likes to hit all three of his Mace of Spades attacks to get the most damage going. Not to mention, the spirits he possesses with Children of the Grave need him to be alive. Children of the Grave can turn any champion or minion killed into a ghostly thrall of Mordekaiser's for a set amount of time. Worse yet, he can do the same thing to the Dragon, which its a game no one wants to play with.
When Morde finally made it past bans, H2K's (1-2) Petter "Hjärnan" Freyschuss used him to devastating effect against the Titans (0-3) on Day 3.
Week 1 was quite the spectacle, but it's only gonna get better in a few days. To keep up to date on your League of Legends stats, check out our League of Legends Wiki. If you want the need-to-know details about the teams competing in the World Championships this year, check out this primer. Also, be sure to leave a comment below, or tweet us @CurseGamepedia.
---