Red Hook Studios has captivated the gaming world with it's dark and dismal RPG, Darkest Dungeon. The conversation almost always revolves around the oppressive malice of the game, how stressful it is to overcome, and hows dangerous it is to navigate. One often under appreciated aspect of the game is the way it looks. Darkest Dungeon's art style informs both the narrative and mechanics - macabre, yet awe inspiring. The Internet can be relied on to pay proper tribute to such things, though. The following is a collection of some of the best fan created tributes for Darkest Dungeon.
1. Plague Doctor Delusions by jouste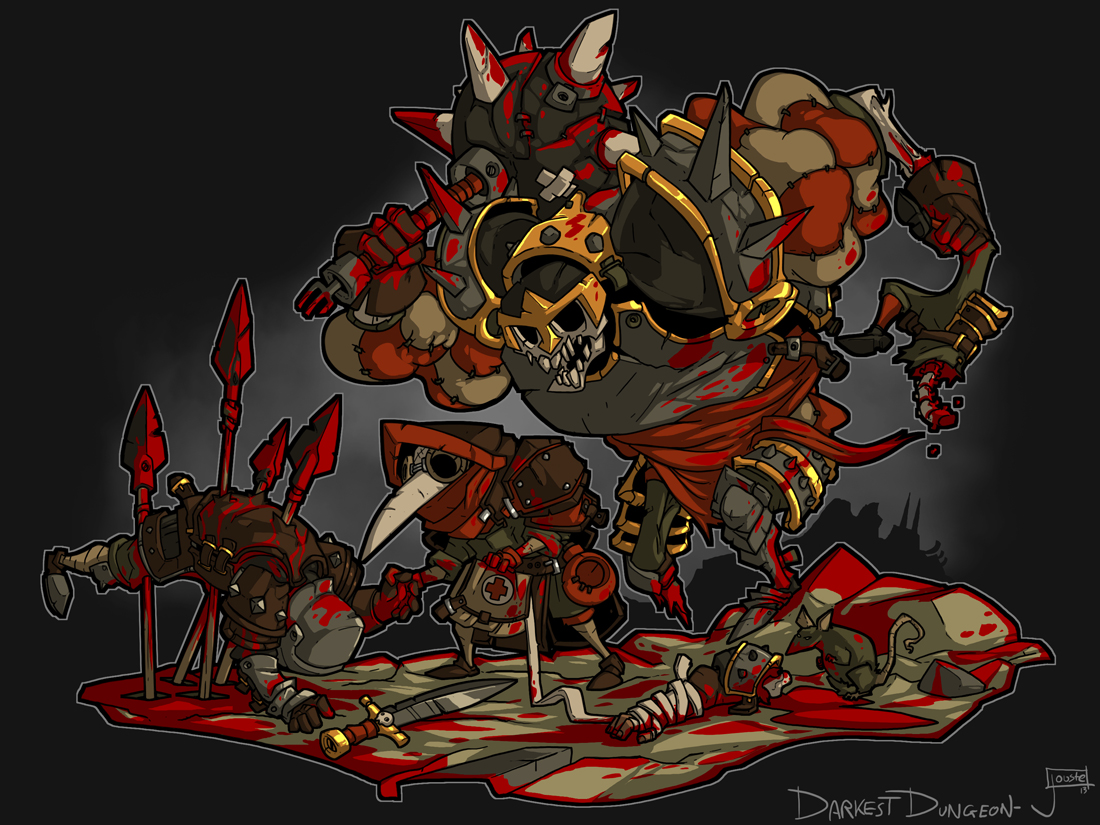 Plague Doctors are easily distracted. Check out more of jouste's work here.
2. Blood Money by Fwo0sh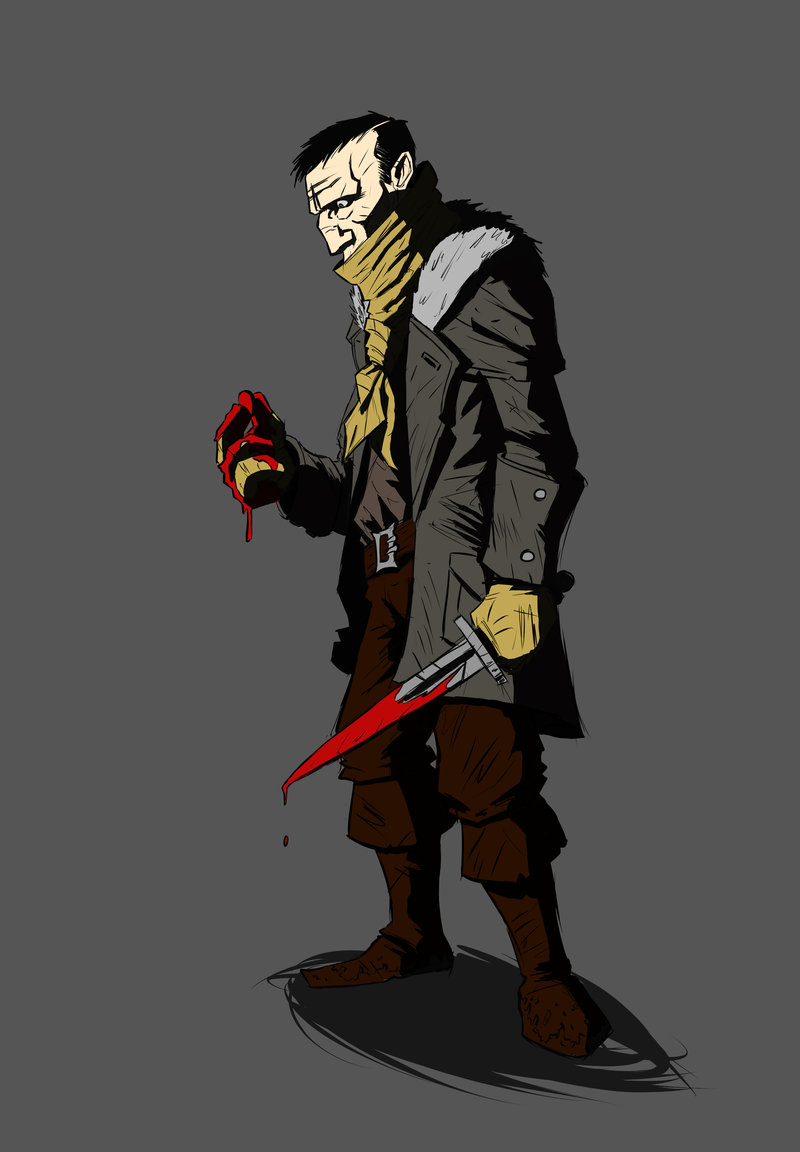 Anything of the next meal, right? Check out more from Fwo0sh here.
3. Darkest Dungeon by DedDrunk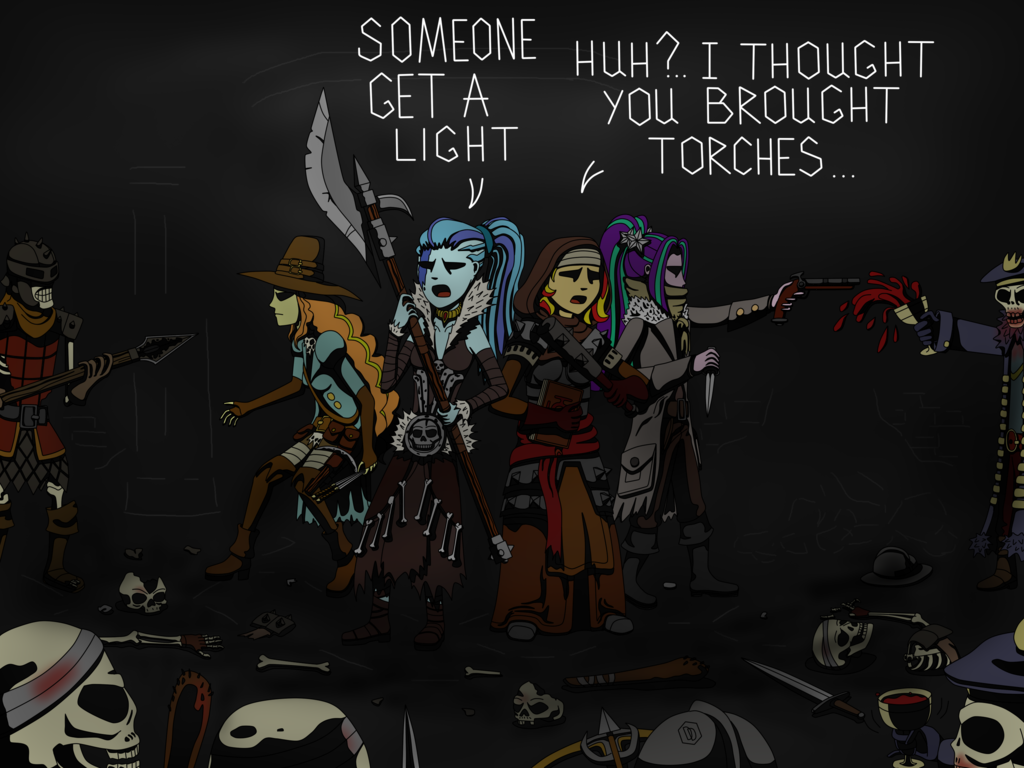 We've all been there. See more from DedDrunk here.
4. Darkest Dungeon Diorama by bombarad666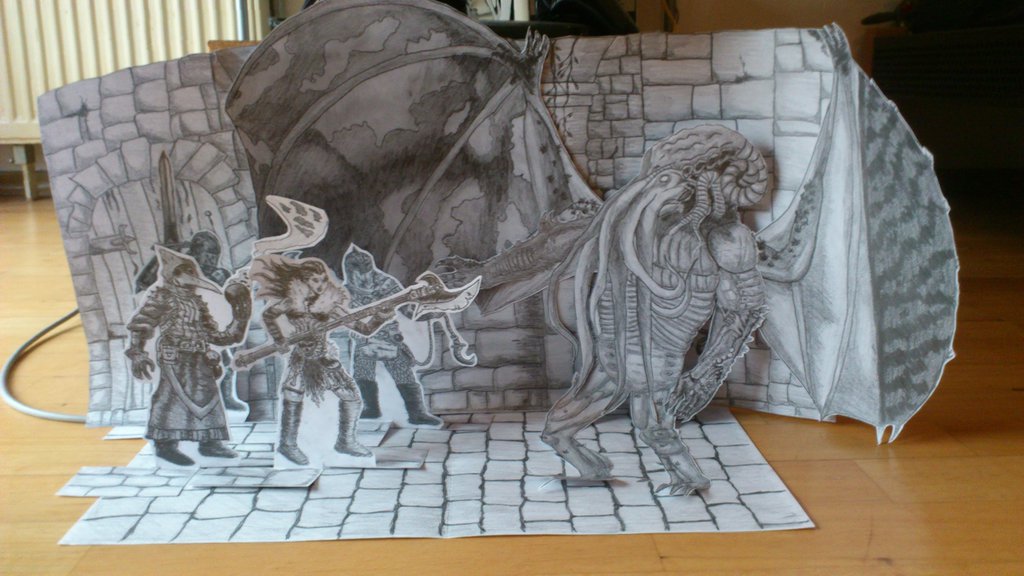 An appropriate dedication to the moving picture style animation of Darkest Dungeon. Check out more of bombarad666 here.
5. Beginning of the End by Nerva1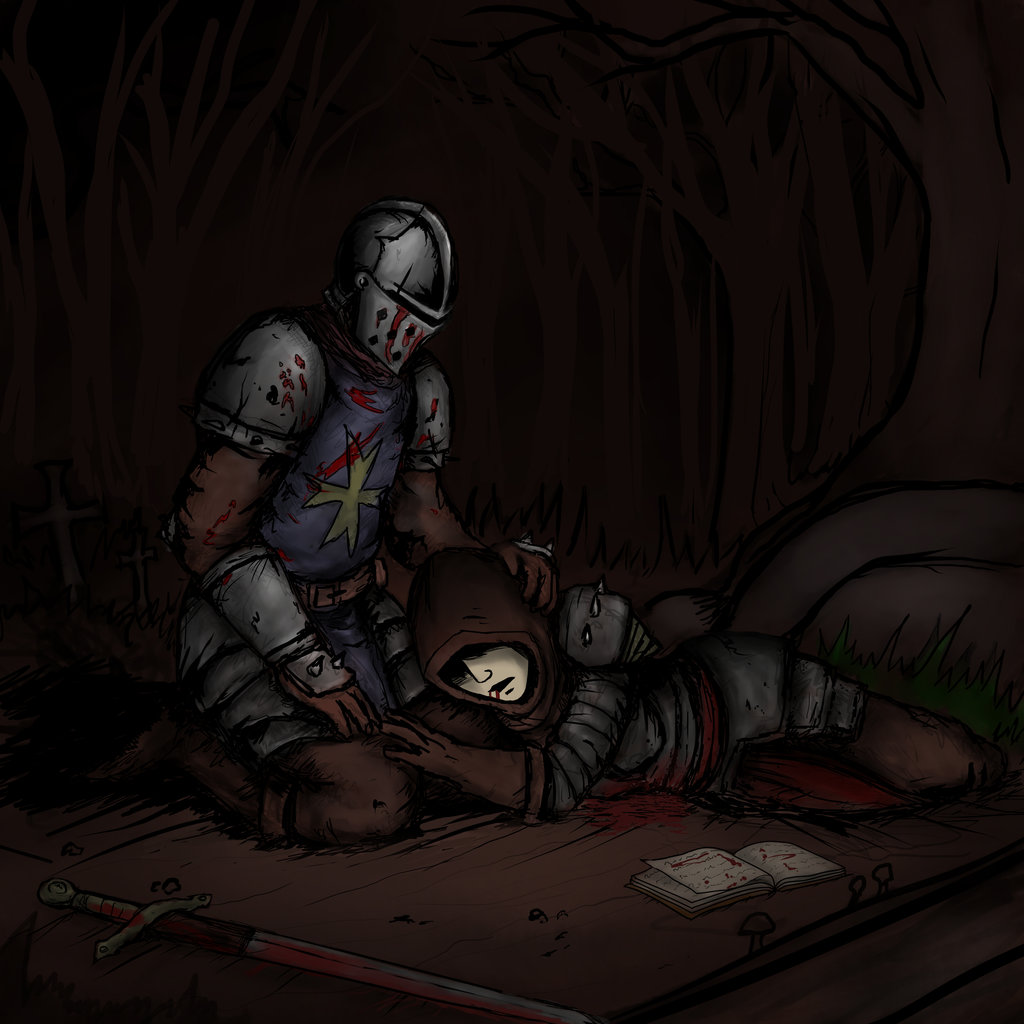 An unfortunately familiar sight. See more of Nerva1's work here.
6. The Swinetaur by jouste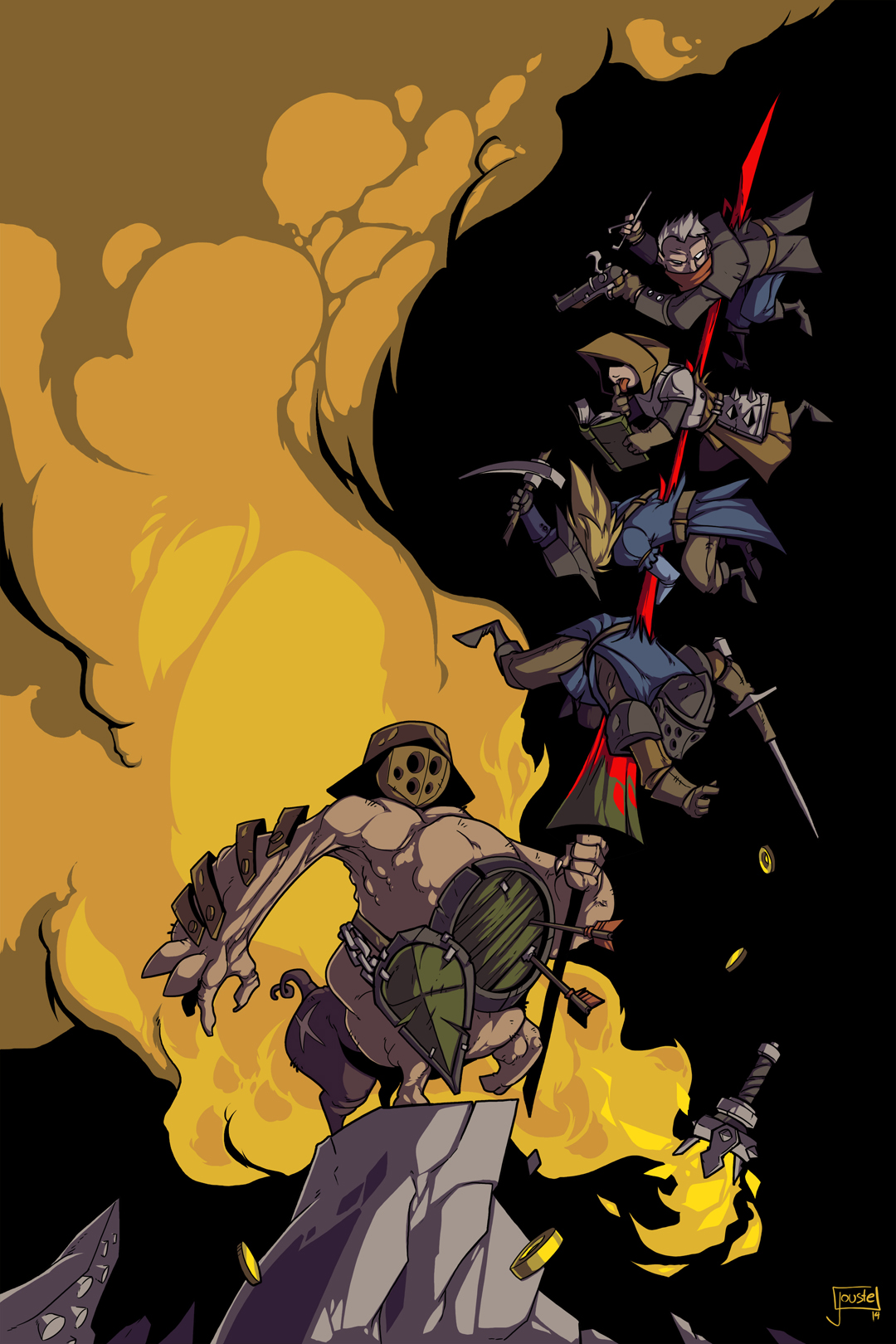 Another goodie from jouste. The Swine are just the worst.
7. 8-Bit Darkest Dungeon by Omniviant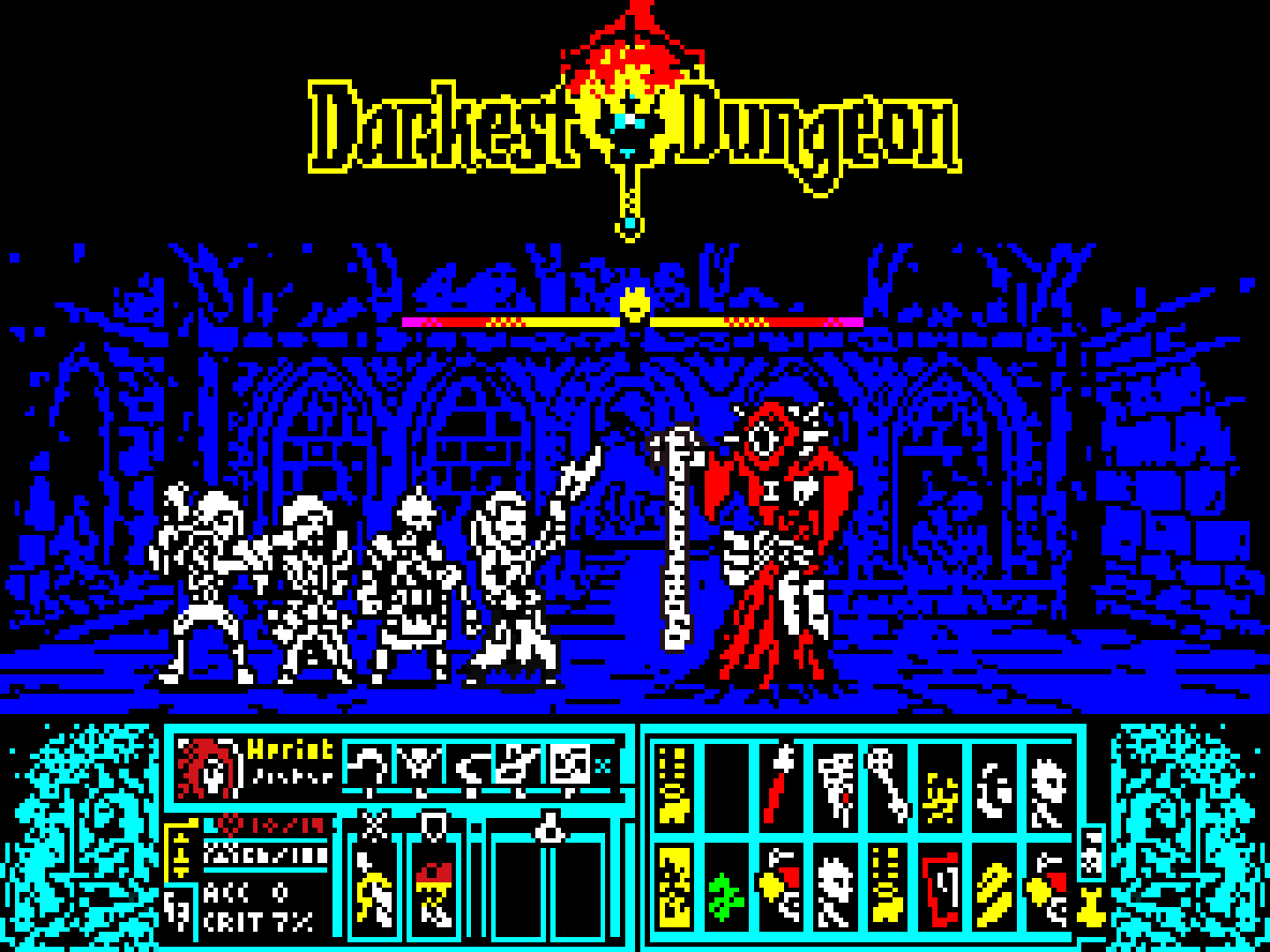 Omnivant had a vision one night. A vision of a ZX-Spectrum Darkest Dungeon. Check it out on the Darkest Dungeon Forums.
Whats your favorite Darkest Dungeon fan art? Let us know on Facebook and Twitter, and don't forget to drop by our Darkest Dungeon Wiki for all of your eldritch slaying necessities.