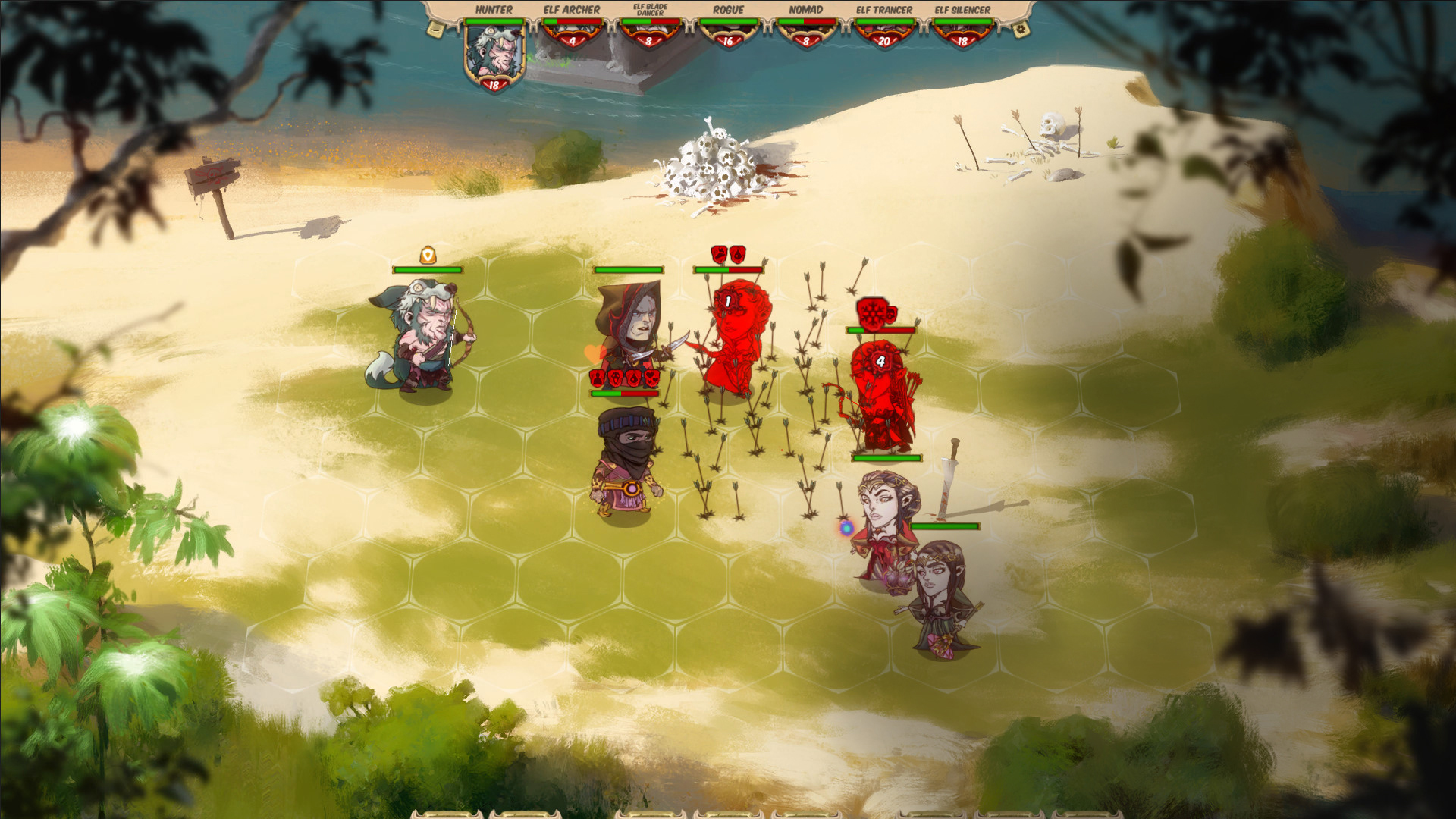 The high seas are a great place for an adventurer to make a name for him or herself — but the promise of great reward comes with the risk of grave danger in fantasy RPG Overfall. Gamepedia, working in conjunction with the title's developer Pera Games, is pleased to announce the Official Overfall Wiki.
It's fair to say that Overfall offers up a significant challenge for players willing to commit to the seabound life. The game centers around the search for a lost king, carried out by two characters chosen by the player from nine potential protagonists. As you circumnavigate the seas looking for the missing monarch, you're sure to encounter a number of memorable personalities and interesting locations.
Indeed, the choices that you make on your journey can dramatically affect its outcome. Overfall features a permadeath mechanic inspired by classic roguelikes, and it gives every decision some real weight — a major mistake can result in your character's time on the high seas coming to an immediate, irreparable end.
Fortunately, there's no need to set sail without some insider information on how best to accomplish your goal. The Official Overfall Wiki is packed with information on the various characters you can choose to take with you on your adventure, the enemies you're likely to face as you explore and the trinkets that you should be keeping an eye out for. As the game and its community continue to grow, you can expect more and more detail to be added.
Here's some footage of Overfall in action:
Overfall will enter early access on Steam on March 1. For more information on the game, you can visit its official website, follow its feeds on Facebook and Twitter, and of course dip into the Official Overfall Wiki.


Bunkbeds
Bunkbeds started out with Gamepedia by contributing to its Star Citizen Wiki. Now, he helps the editorial team keep readers in the know about new Wiki announcements and other exciting developments.