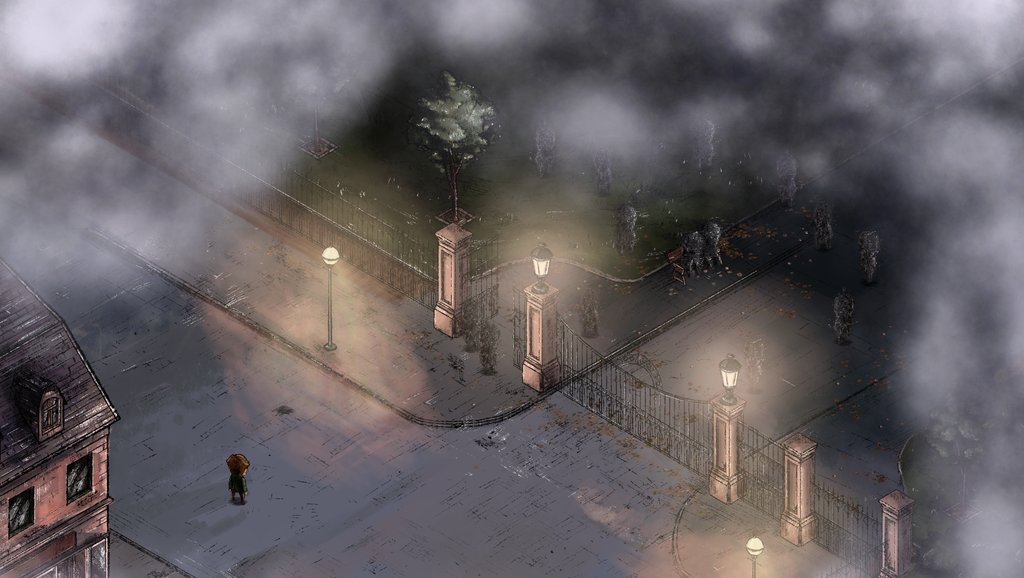 In A Place for the Unwilling, your greatest task will be understanding the peculiar city you're dropped in and the memorable cast of characters living among it. Gamepedia, working in partnership with the talented team at AlPixel, is pleased to announce the Official A Place for the Unwilling Wiki.
Inspired by titles like The Legend of Zelda: Majora's Mask and the Monkey Island series, the team at AlPixel set about designing a wholly new adventure game with a particular focus on setting. That concept became A Place for the Unwilling, a title that uses an open-world sandbox to offer a new twist on the genre's conventional gameplay.
Currently in the midst of a crowdfunding campaign, A Place for the Unwilling challenges players to truly become an inhabitant of its setting by sticking to a fixed schedule. Every day in-game is limited to a specific span in the real world, so you'll have to be adept at time management to uncover each and every secret hidden away in the game.
The Kickstarter campaign for A Place for the Unwilling is still active, with just 4 short days to go before time runs out. Backers can claim a copy of the game for just $11, or pony up a little more for rewards that include its soundtrack, a t-shirt and exclusive access to the development process.
Here's the Kickstarter pitch:
For more information on A Place for the Unwilling, you can check out its campaign page on Kickstarter. As more details emerge about the mysterious city and its inhabitants, all the latest info will be added to the Official A Place for the Unwilling Wiki.


Bunkbeds
Bunkbeds started out with Gamepedia by contributing to its Star Citizen Wiki. Now, he helps the editorial team keep readers in the know about new Wiki announcements and other exciting developments.