Ever wondered what it's like to have hundreds of thousands of subscribers waiting for your latest video? Tube Tycoon is a fun new sim that gives you an inside look at the life of a YouTube superstar. Gamepedia and the game's developer Maciej 'Bionicl' Maj are pleased to announce the Official Tube Tycoon Wiki.
Tube Tycoon is an unrelentingly modern twist on the familiar sim genre. In this game, you won't be looking after the fortunes of an amusement park, a hospital or a city — you're a video creator uploading your creations to an online viewing platform, with the hopes of building an enormous audience of viewers.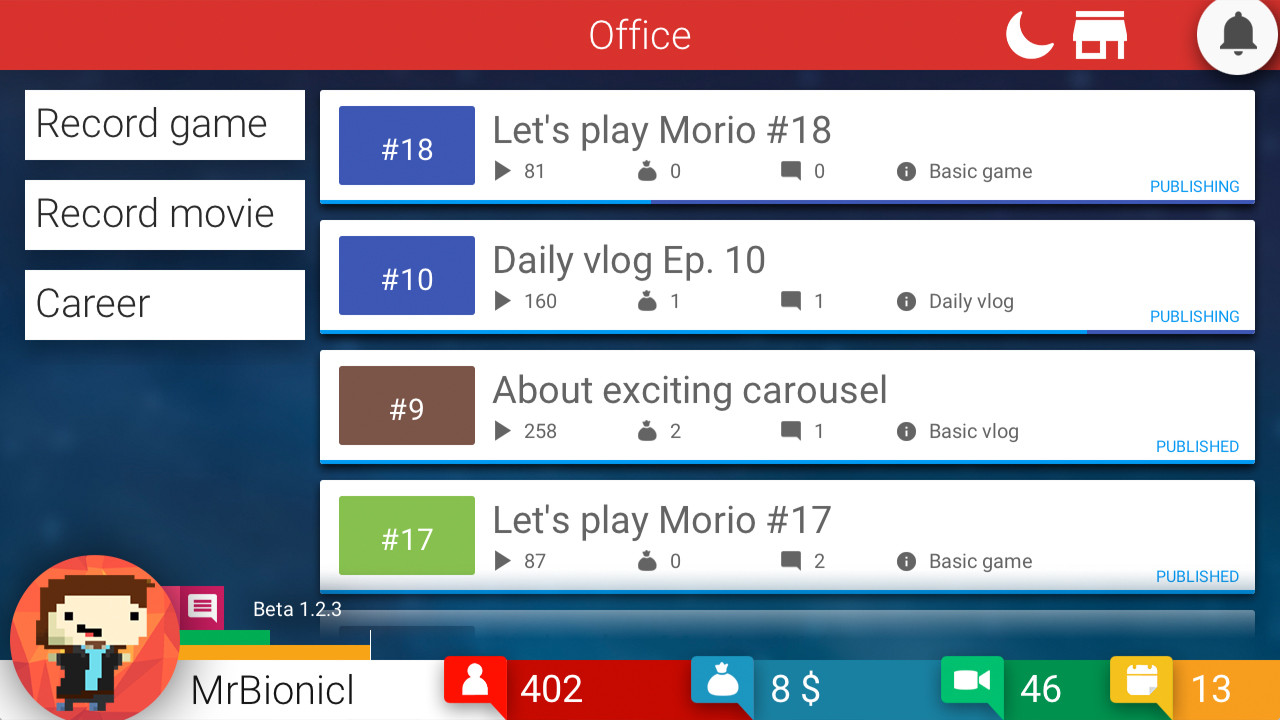 Drawing from his own experience as a YouTuber, the game's creator Maciej Maj has built an absorbing experience based on the pressures of video creation. It's crucial that you know your audience, so that when you decide whether you want to record a vlog or a Let's Play video, you can be sure that views are going to pour in once it's live on the site.
As you create more content and grow your subscriber count, you'll be able to create new types of videos that will draw in even more viewers. From prank videos to Minecraft adventures, cooking videos to paid advertisements, there are countless different ways to set your channel apart from your competition.
Here's some footage of Tube Tycoon in action:
Tube Tycoon has already made its way through the Steam Greenlight process, and is expected to launch on the storefront sometime later this year. For now, you can try out a pre-release version of the game via its official website, or dip into the masses of information sure to make your channel a hit on the Official Tube Tycoon Wiki.


Bunkbeds
Bunkbeds started out with Gamepedia by contributing to its Star Citizen Wiki. Now, he helps the editorial team keep readers in the know about new Wiki announcements and other exciting developments.