We are happy to announce our newest partnership with Heart Machine to bring you the Official Hyper Light Drifter Wiki! The perfect blend of nostalgic 8 and 16 bit graphics with modern mechanics, Hyper Light Drifter is a 2-D action RPG currently in a Kickstarter campaign that is successfully backed over fifteen times their initial funding goal! Join the celebration by becoming a backer -- $1 is all you need to pitch in, but $10 or more will grant you a copy of the game!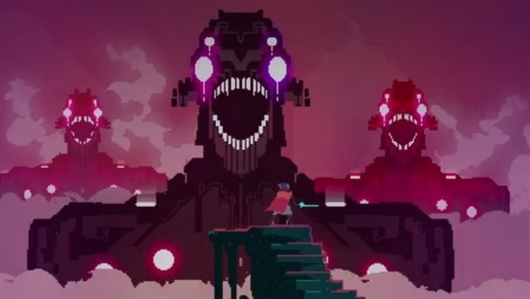 Want to ensure that you have early beta access? For $25 you get exactly that! Fan of physical copies, are you? At $64 you will have just that! There are also reward tiers for art books, your name on a pixel stone tablet in neon, or even a chance for a meet-up at the wrap party! Don't forget -- continued funding pledges during a Kickstarter campaign means stretch goals can be met. Heart Machine is getting very close to Hyper Light Drifter's next stretch goal completion and they need your help to get there!
Now that you've become a backer for the Kickstarter campaign, the Official Hyper Light Drifter could use your help in the meantime. Become a contributor and join the dedicated community behind every wiki at Gamepedia. Being a contributor couldn't be easier and so many resources are available to help you get started! Each wiki has a help page with a good overview, but the Gamepedia Help Wiki goes even further, complete with tutorials. There are also IRC channels to chat with fellow community members and Gamepedia staff. Join #Gamepedia to say hi!