In Scalpers: Turtle & the Moonshine Gang, the familiar western setting of cacti and cowboys is given one significant tweak. Instead of regular old human outlaws, it's packed to the gills with anthropomorphic animals. It's a veritable safari of saloons and six-shooters! Gamepedia and the game's developer, A Sweet Studio, are pleased to announce the Official Scalpers Wiki.
It's a good idea to have someone watching your back in the world of Scalpers. It's all well and good to go it alone - until you end up cornered by a pig throwing sticks of dynamite or a mole packing two sawed-off shotguns.
Scalpers was built from the ground up as an experience to be enjoyed with friends. Its basic mechanics may take inspiration from action RPGs, but some of its most momentous combat encounters were inspired by MMOs. That means that you might need a couple of friends in order to take down some the giant bosses that are put in your path.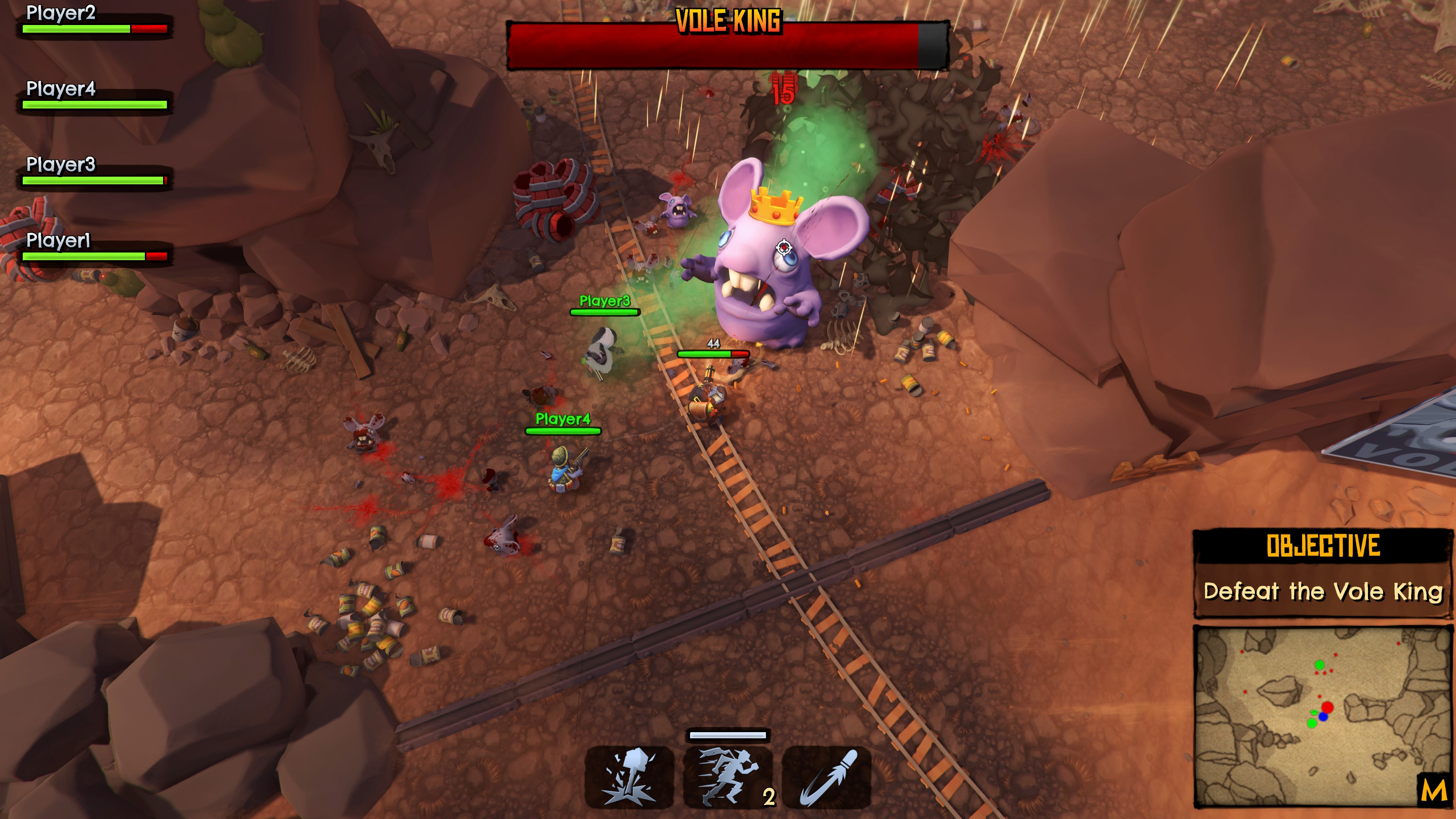 Fortunately, there are plenty of different ways you can take on such a challenge. You can tweak your character, your abilities, and even your loadout to make sure that you're prepared for the task at hand — and each one of your companions can do the same. That means that if you're a team of four playing cooperatively, you should be able to strike a balance that can tackle any situation.
Once you've mastered the basics, you can select a higher difficulty to really test your mettle. Four settings are available, so just about anybody should be able to find their groove. No matter which difficulty you choose or which campaign you're playing through, you'll be able to find new loot that helps upgrade your character.
Here's some footage of Scalpers in action:
Scalpers: Turtle & the Moonshine Gang will be available soon via Steam Early Access. For more information, check out the game's official website — and don't forget to consult the Official Scalpers Wiki for all the know-how you need to become the fastest gun in the west.


Bunkbeds
Bunkbeds started out with Gamepedia by contributing to its Star Citizen Wiki. Now, he helps the editorial team keep readers in the know about new Wiki announcements and other exciting developments.
---
What to Read Next