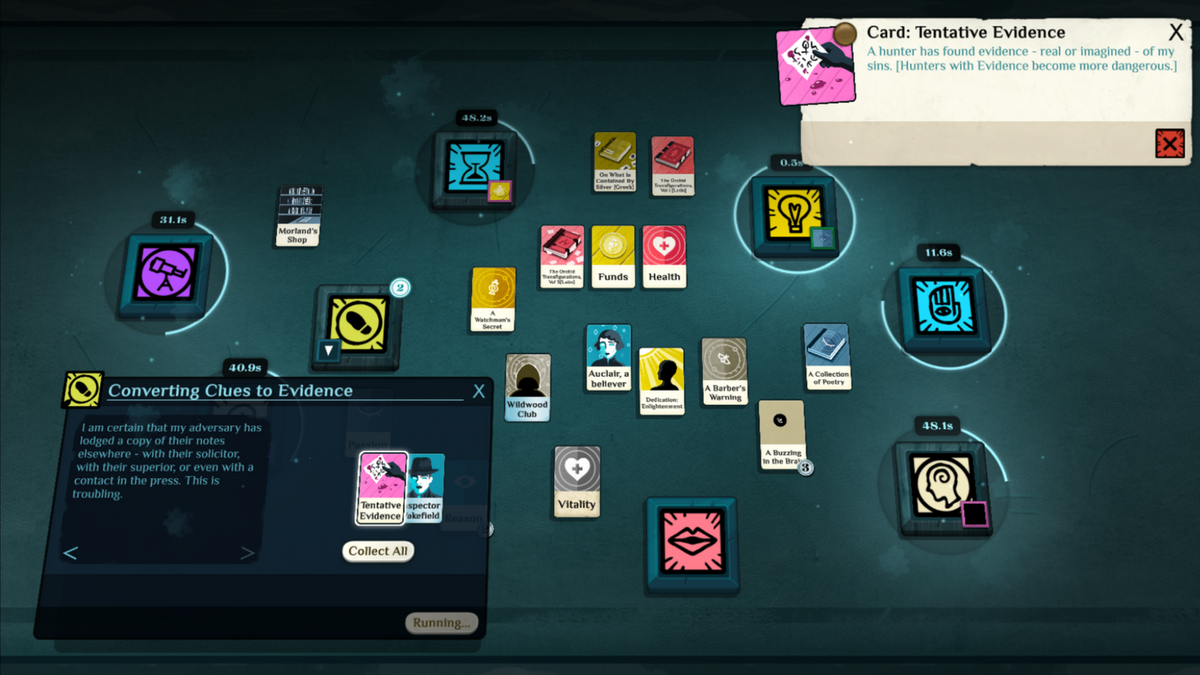 Have you ever wanted to join a cult, but without all the whole "being in a cult" stigma and creepy behaviors that come with it? What if you could experience the same kind of paranoia, danger, and overall weirdness without having to set foot outside your own home? Now you can with Weather Factory's Cultist Simulator, available now on Steam, GOG, Humble, and itch.io!
Cultist Simulator is quite unlike any other game you've played before. The narrative-focused Lovecraftian card game from Sunless Sea creator Alexis Kennedy places you in the role of an aspiring cultist who's getting into to some pretty bizarre things. It starts out innocently enough — you get some type of work to make money and keep yourself healthy and fed, but the next thing you know you're running from the authorities and poring over ancient texts. The next moment you might be recruiting others to join your sect. Pretty normal stuff for a cultist, after all. Will you end up sane or insane at the end of it all?
There's one catch, though, that makes Cultist Simulator different from other games. The entire thing takes place on a large card table, and there are no cut scenes or visual characters to keep track of. Instead, you're dealt various cards that require you to use them to complete tasks varying from studying, researching, and investigating locations to, well, keeping yourself alive. Eventually you'll rise from a lowly pauper to an enlightened one, properly versed in the ways of the Eldritch gods. It's as simple as waiting for timers to count down after you carefully select the best possibly cards for each situation.
Don't be tricked into thinking that the game itself is simple, because you'll have to worry about your profession (maybe you'll become a doctor?), your dreams, your money, your health, and everything else you've got to concern yourself with in real life in addition to the abominations you're looking to uncover. No one ever said cult life was easy, now. Cultist Simulator is, however, a game that'll very quickly gobble up your time before you know it, and an intriguing twist on tabletop card games.
If you're ready to seek the truth behind the mysteries of the unknown, you can pick up Cultist Simulator right now. If you need assistance reading the cards on the path to enlightenment, make sure you check out our Cultist Simulator Wiki. We wish you all the best in your endeavors to herald in a new age.

Brittany Vincent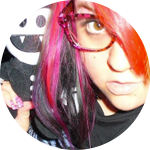 @MolotovCupcake
Brittany Vincent has been covering video games and tech for over a decade for publications like G4, Popular Science, Playboy, Empire, Complex, IGN, GamesRadar, Kotaku, Maxim, GameSpot, Shacknews, and more. When she's not writing or gaming, she's looking for the next great visual novel in the vein of Saya no Uta. Like a fabulous shooter once said, get psyched!
---
What to Read Next