Bethesda continues to support and work on Fallout 76, trimming the fat and making it work (better). April will see the continuation of their first major content drop, Wild Appalachia, as well as a number of new gameplay features coming in with Patch 8 on the 9th of this month.
Note that while player-owned robotic vendors were intended for release in April, technical problems related to setting them up in the game caused player vending to be pushed back to Patch 9 in May.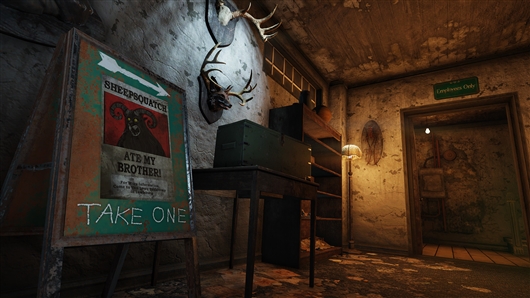 April 9: Baa, baa, baa, it's the Sheepsquatch!
A new series of quests and events that focus on a new cryptid in Appalachia, the infamous Sheepsquatch. What is it? What is its purpose? Do androids dream of them? Sheepsquatch quests will feature new items and consumables, including an unique type of mutton and more!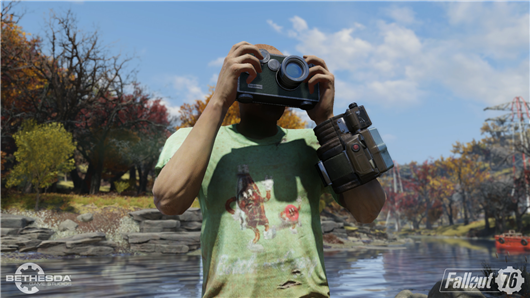 April 16: SnapMatic! Camera and The Burrows
Adding to the game's already powerful screenshot capturing mechanic, the new camera will be a usable, weapon-like object (similar to the Codac R9000 from Fallout: New Vegas) and will come with four different lenses, a quest, and challenges to complete for Atoms.
The other addition is a new, extensive dungeon located beneath Harper's Ferry. Players will follow in the footsteps of a lost Brotherhood of Steel patrol that ventured into the subterranean expanse to investigate strange reports of advanced military robots... If you want a glimpse at what's going on in the Burrows, The Vault has you covered.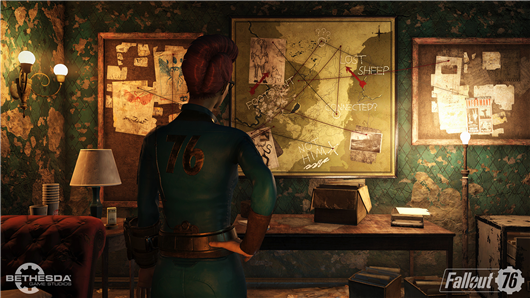 Introducing: Repair Kits
Planned for inclusion in the weeks following the release of Patch 8, repair kits are yet another feature from Fallout: New Vegas that will return in Fallout 76. These consumables will be available both as Atomic Shop purchases and as special rewards for completing events. They will come in two varieties:
Basic repair kits, which will repair any item to 100% condition, available from the Atomic Shop.

Improved repair kits, which repair to 150% condition (a less powerful alternative to Fix It Good or Weapon Artisan), and which will only drop as rewards for completing game content.
Future plans also include adding other items requested by the community, such as refrigerators, ammo converters, and other quality of life improvements.
Double Experience Extravaganza
Fallout 76 also introduced double experience weekends in April! There will be two:
April 4, 12 PM EDT (4 PM UTC) - April 8, 6 AM EDT (10 AM UTC), for Survival mode only.

April 25, 12 PM EDT (4 PM UTC) - April 29, 6 AM EDT (10 AM UTC), for both Adventure and Survival modes.
So, how soon till you reach level 999?
Still looking for that one note to connect the dots in the story? Check out The Vault's Fallout 76 portal for tips, tricks, and in-depth lore coverage!

Michal Filipiak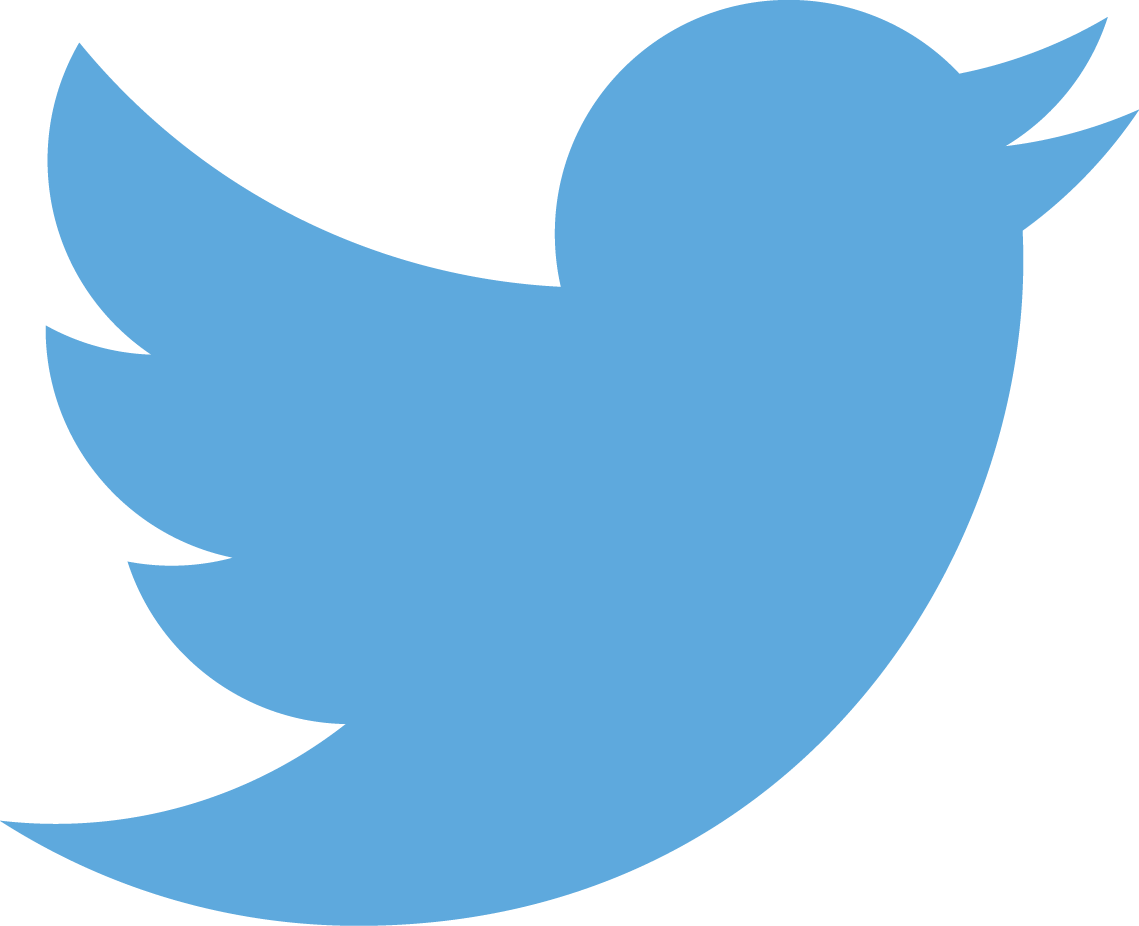 @tagaziel
Michal's a wiki manager, writer, and a happily married husband and father. Video games are a big part of his life ever since the first shot fired in Wolfenstein 3D. Almost as big as books and history (don't get him started on it, though, or he'll talk your ears off).
---
What to Read Next