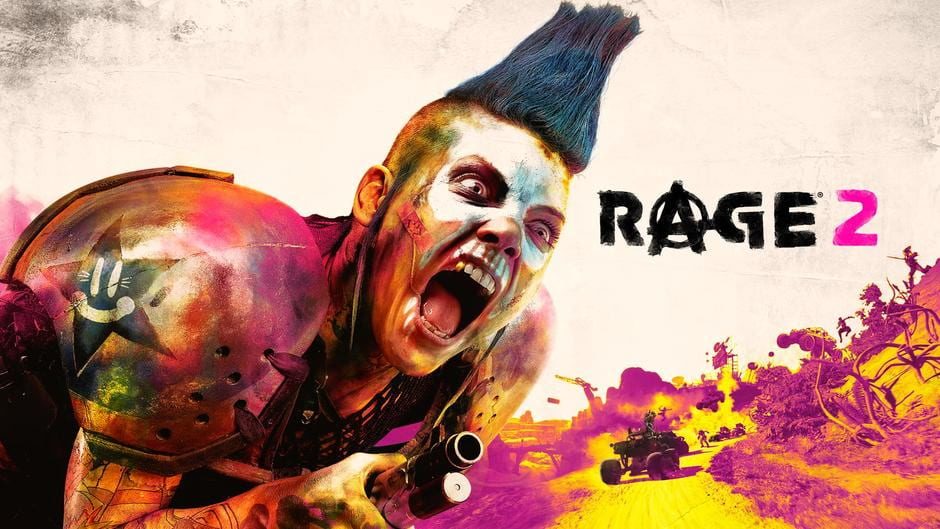 The much anticipated Rage 2 has officially launched! Developed by Avalanche Studios and id Software, Rage 2 has you diving headfirst into a dystopian world devoid of society, law, and order where you will deliver a carnival of carnage anywhere you go. Jump into a variety of vehicles like monster trucks or gyrocopters and then seamlessly traverse a vast and varied wasteland from lush jungles to harsh deserts!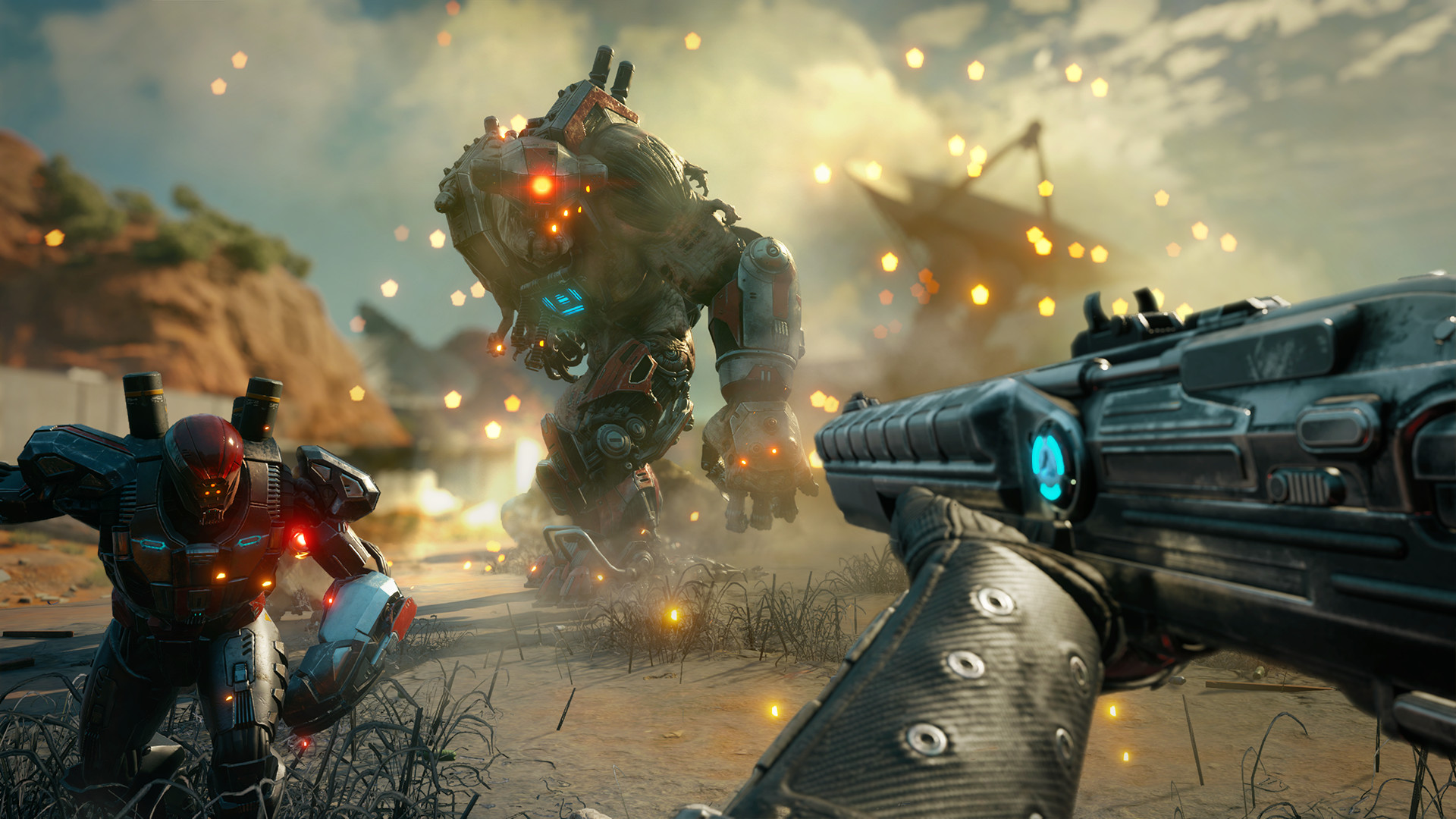 The original Rage released in 2011 during the era of "brown" shooters, but had some truly fantastic gun-play and unique ideas. Unfortunately, the original game was also well known for its rather disappointing ending -- something the sequel hopes to remedy. Rage 2 has taken the ideas from the first game and turned them up to 11, delivering a fast paced and chaotic shooter set in a bright and vibrant post-apocalyptic world filled with crazy things to do.
Rage 2 takes place in the future after an asteroid has annihilated 80% of the earths population. Ruthless and bloodthirsty gangs roam the open roads and the tyrannical Authority (a hostile faction within the game) seek to rule with an iron fist. You play as Walker, the last Ranger of the wasteland who has been robbed of your home and left for dead. Using ludicrous vehicle combat, super-powered first person mayhem reminiscent of 2016's DOOM, and an emergent open world, you will crush the oppressive rule of The Authority once and for all!
For more information on Rage 2, be sure to visit our Wiki here!

Chris "Zenkiki" Brosseau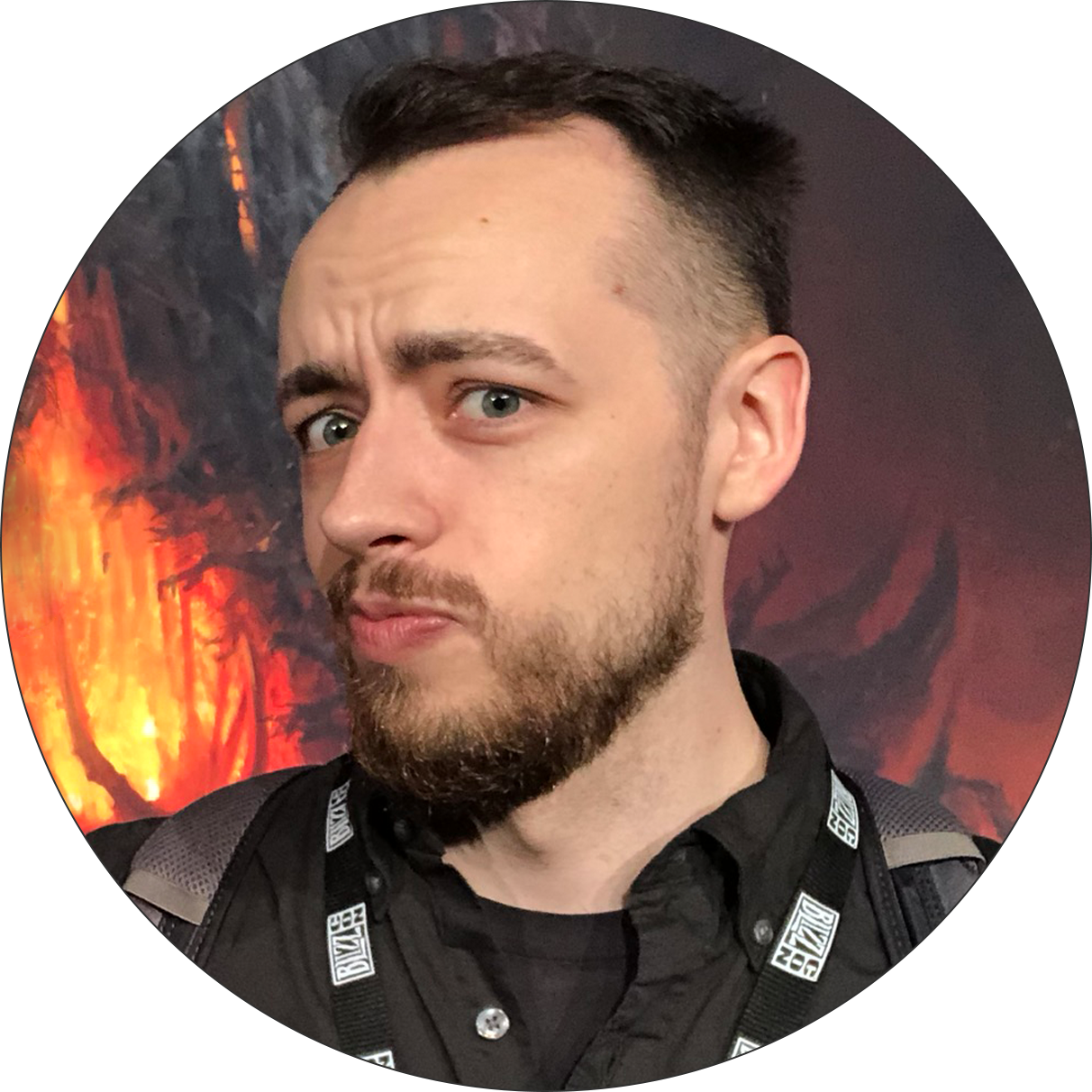 @OSWguild
Chris is a content creator on YouTube who covers all things gaming and nerdy! He plays a large variety of games, including competitive shooters and strategy games, but specializes in Role-Playing Games. Chris has been creating gaming content for over ten years and is an indie game developer in his spare time. He is also an avid tabletop gamer, and has a +3 bonus to devouring cereal.
---
What to Read Next