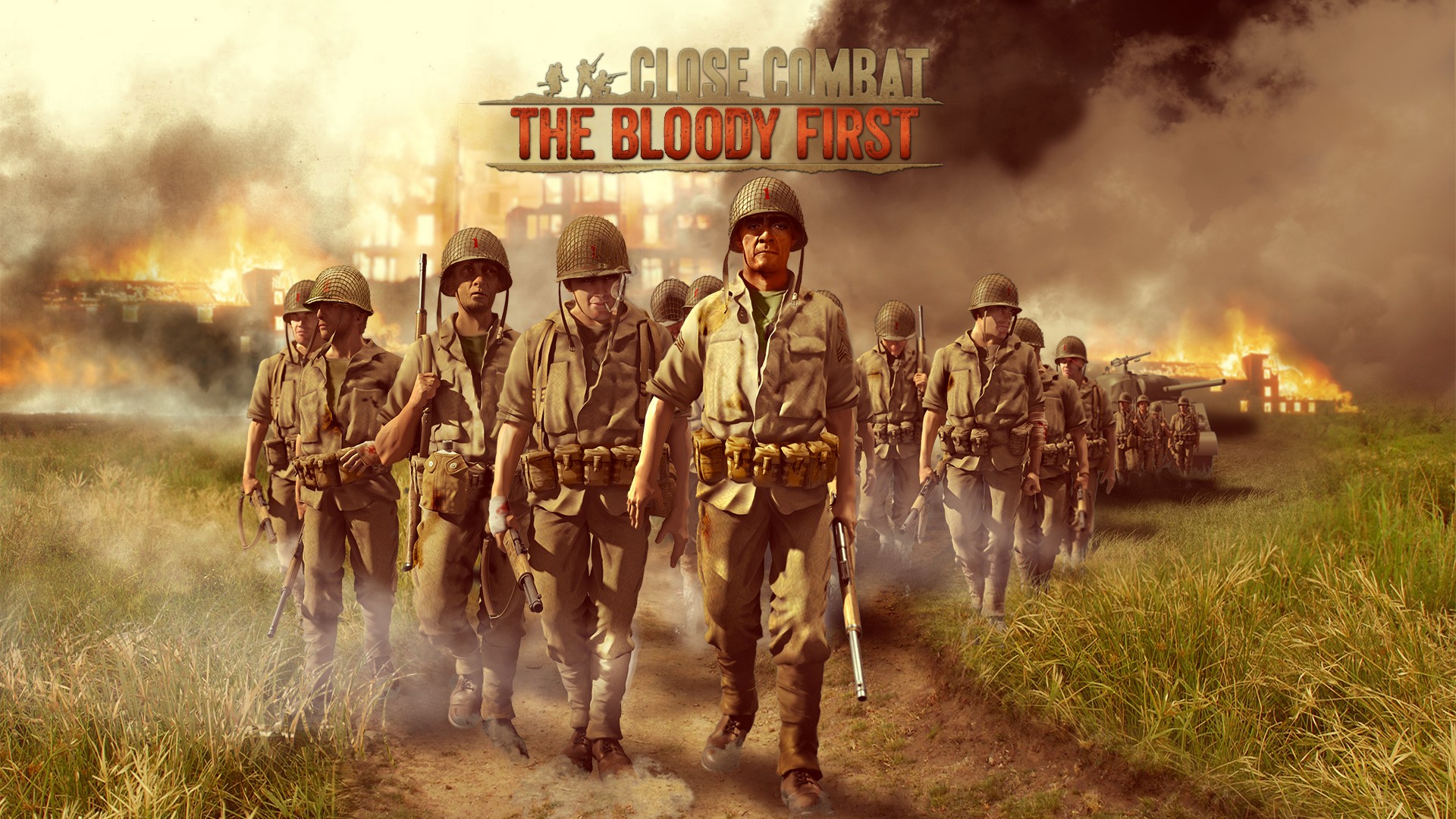 Close Combat: The Bloody First launches today! Developed and published by Slitherine, it heralds as a real-time-strategy war game that places a heavy emphasis on tactics and historical accuracy. The Bloody First is the latest release in a long series of games dating back to its first appearance in 1996, but this is the first entry to utilize a 3D engine.
The first campaign you are assigned to follows the career of the US 1st Infantry Division (also known as "The Big Red One") during World War II. With a firm focus on tactics, players will command the 1st Infantry Division through a series of linked operations and battles from Longstop Hill in Tunisia to Mortain in Normandy. It's vital for players to look after their men while deciding what the best combination of fire and movement should be, and when to bolster their forces with armored vehicles, artillery, and aircraft.
Close Combat: The Bloody First features 1 grand campaign with 11 operations and 36 battles across the locations of Tunisia, Sicily, and Normandy. The armed forces of Italy appear for the first time in a Close Combat release along side over 50 different vehicles, 300+ infantry and heavy weapon teams, and over 100+ weapons (including US equipment from 1942-43)! Additionally, this is the first Close Combat game to utilize the new 3D Archon Engine, and brings a new spectrum of graphical effects which was lacking from previous entries in the series.
Close Combat: The Bloody First launches today on PC! For more information about the game, be sure to visit our official Wiki here!

Chris "Zenkiki" Brosseau
Chris is a content creator on YouTube who covers all things gaming and nerdy! He plays a large variety of games, including competitive shooters and strategy games, but specializes in Role-Playing Games. Chris has been creating gaming content for over ten years and is an indie game developer in his spare time. He is also an avid tabletop gamer, and has a +3 bonus to devouring cereal.
---
What to Read Next