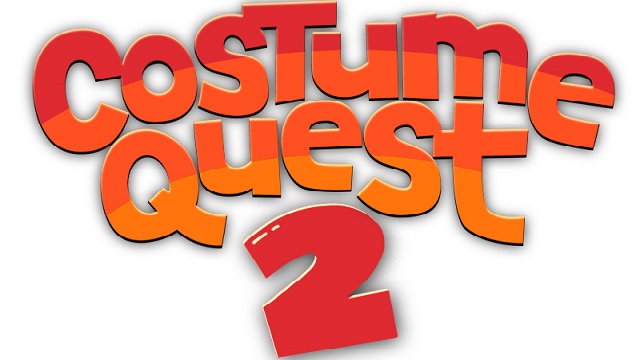 Halloween is my absolute favorite time of the year, and it's in no small part because it gives us all an excuse to dress up as whatever we want. It's also a good reason to turn off the lights and get cozy with the ghouls and ghosts that haunt this most wicked day... or you can be like me and continue the adventures of Reynold and Wren with Costume Quest 2, the charming RPG from Double Fine Productions.

The first Costume Quest was the story of twin brothers Reynold and Wren. New to their neighborhood, the brothers use Halloween as an opportunity to meet friends - but, as tends to be the case in video game worlds, things go awry. You see, a treacherous beast with an insatiable appetite for candy kidnapped your sibling, and it was on you and your new friends to rescue them.

Thankfully you did! You know, just in time to battle against an evil dentist hell-bent on eradicating candy from the world. This is turning out to be one truly memorable Halloween for these kids, isn't it.


Yes, Costume Quest 2 picks up immediately after the events of Costume Quest's "Grubbins on Ice" DLC. This time around players can expect to fight monsters, explore strange new places, and even travel in time! Of course the exploration that was so popular in the first game - and a staple in most of Double Fine's titles - returns, but what about the combat? What made the first game so unique was how it played with the concept of becoming your costume, meaning that kids dressed as vampires became vampires, while kids dressed as mechs became giant robots. You shouldn't be surprised that this popular aspect of the first game, which also ties into the general narrative of the game, will be returning in Costume Quest 2.

If you were a fan of the first game, or you just like the idea of playing a Halloween-themed RPG that isn't all about blood and guts, you'll be happy to hear that Costume Quest 2 is available on Steam right now. If you want to learn more about the game - perhaps discover the secrets of its story, or learn more about the different aspects of the game in more detail, swing over to the Official Costume Quest Wiki, which not only has information about Costume Quest 2 but is also a good resource for players who are new to the series to be caught up on the shenanigans and goings on from the first game.