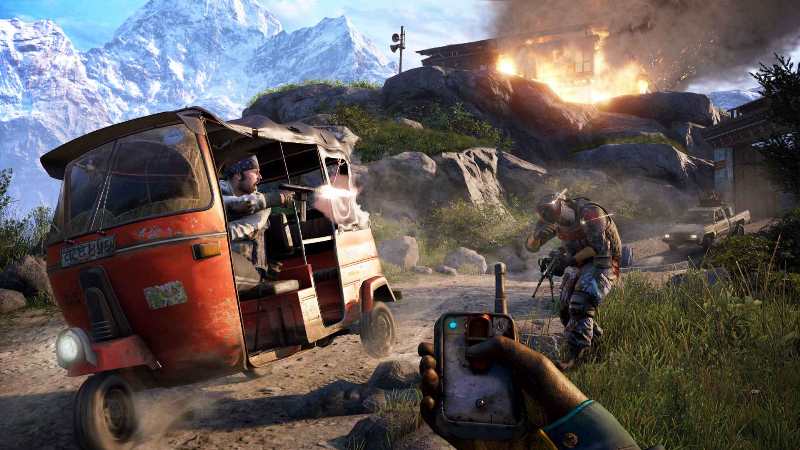 This week is full of highly-anticipated new releases, including Far Cry 4, Dragon Age Inquisition, and Super Smash Bros for Wii U. With such a wide variety of game types spanning over all major gaming platforms, every gamer has a title to be excited about this coming week.
Tuesday, November 18th:
Far Cry 4 - PC, PS3, PS4, X 360, X One
Dragon Age Inquisition – PC, PS3, PS4, X 360, X One
Middle-earth: Shadow of Mordor – PS3, X 360
Grand Theft Auto V – PS4, X One
LittleBigPlanet 3 – PS3, PS4
MXGP: The Official Motocross Videogame – PS3, PS4, X 360, Vita
Never Alone – PC, PS4, X One
WWE 2K15 – PS4, X One
Watch Dogs – Wii U
Adventure Time: The Secret of the Nameless Kingdom – 3DS, PC, PS3, X 360, Vita
Escape Dead Island – PC, PS3, X 360
Company of Heroes 2: Ardennes Assault - PC
Friday, November 21st:
Pokemon Omega Ruby and Alpha Sapphire –3DS
Super Smash Bros – Wii U
No matter if you're looking to play an exciting FPS or a well-crafted RPG, this week's releases offer something for all types of gamers. With the holiday season just around the corner, any of these games would be the perfect addition to your holiday wish list.
Which game are you most looking forward to this week, and why is it Dragon Age Inquisition?