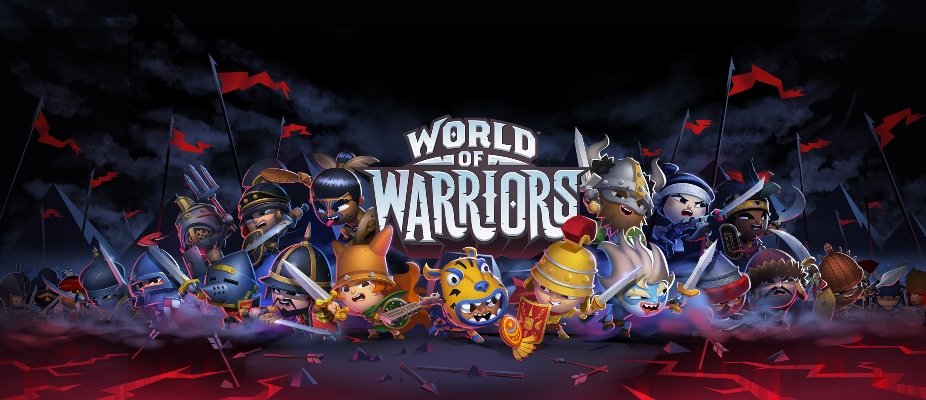 Ready for a new iOS game to occupy your time? World of Warriors, a free-to-play combat and adventure strategy game, allows players to collect an army of historically accurate warriors to battle the merciless Skull Army. The game is now available on iTunes and is currently being featured as Editor's Choice for its endless entertainment value and innovation. We've partnered with the game's developers, Mind Candy, to provide you with the ultimate resource for game strategies and tips - the official World of Warriors wiki.
Battles in World of Warriors are turn based and usually consists of three of your Warriors battling three enemy minions. Each Warrior is aligned to one of four elements: Water, Fire, Earth, and Air. Certain elements are stronger and more effective against others, but they each have a weakness. For instance, Fire is extremely effective against Earth, but it's no match for Water. Your Warriors deal both physical and elemental damage to their opponents, and every Warrior can use special moves and skills to conquer their rivals. With such a wide variety of Warriors to collect, your only problem will be deciding which is your favorite. Will you choose Maximus, The Roman Praetorian? Perhaps you'll favor Sakuma, The Lone Samurai? To view a full list of all the pint-sized Warriors you'll encounter, visit the official wiki page.
The game includes stunning 3D graphics, hundreds of historically accurate Warriors, and regular in-game events. If you're ready for a change of pace, you can visit the Tower of Trials, an arena where players can battle against other Warriors for prizes. Need to boost your Warrior's power? Collect materials throughout the game to craft powerful Talismans that grant you increased health, reduced damage, and other worthwhile benefits. The official game trailer below provides a brief glimpse into the immersive game world.
For more information, be sure to visit the official wiki or follow World of Warriors on Facebook and Twitter. Better yet, download World of Warriors from iTunes to experience this incredibly epic mobile game for yourself. After all, who can resist a ferociously adorable Brutus? (Well - maybe Caesar could, but that's not the point.)