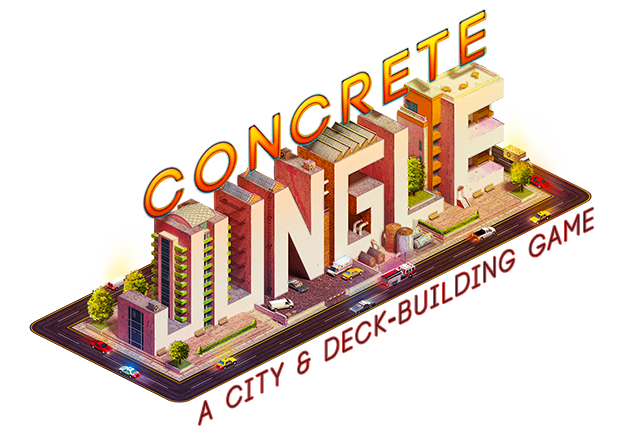 At first glance, you may see Concrete Jungle as your typical city planning game, but it's actually so much more. Yes, this indie game is about city planning, but it swaps micro management for deck-building and strategy. The game has already been Greenlit on Steam and has received phenomenal feedback. With less than twenty-four hours left in the game's Kickstarter, you still have a chance to join over 1,400 other backers in helping Concrete Jungle flourish and succeed. Gamepedia has partnered with the game developer, ColePowered, to present the Official Concrete Jungle Wiki.
In Concrete Jungle, you use cards from your deck to place buildings, with each building affecting its surroundings in different ways. As your city grows and you optimize your deck, city residents will become more demanding and challenging. As stated on the game's Kickstarter page, planned features include:
Over 150 buildings
Single player story mode with 6 unlockable characters
Online high scores system
Competitive mode with challenging AI
Local competitive/co-op multiplayer for up to 4 players
Night Mode
Language Support (At least French, Spanish, & German)
Expanded Soundtrack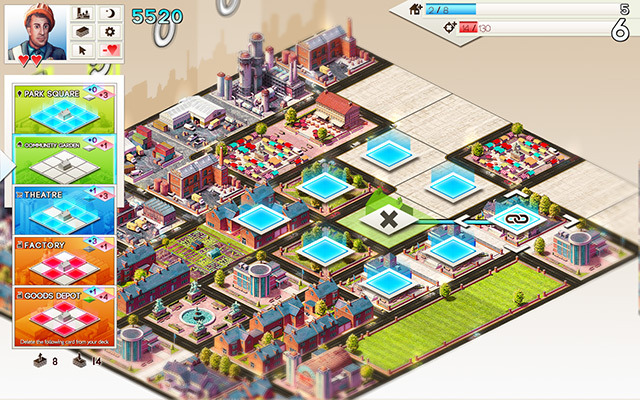 Cole Jefferies, the sole developer and artist for the game, originally created Concrete Jungle as a sequel to his 2011 game MegaCity. He's poured tons of time and effort into this project, and the results of his hard work are fantastic.
Concrete Jungle's Kickstarter has some seriously amazing backer gifts. To start, every single backer will have their name included in the game's credits. If that wasn't great enough, you can also receive access to a preview build, have your name added to the citizen database, have a commercial building named after you, and so much more. The game is currently being developed for PC, but it will also be ported to Mac. Additional ports may be available in the future. The game does not feature any micro-transactions, but there are plenty of features to unlock. To see some gameplay footage, view the YouTube video below.
To receive regular game updates, make sure to follow Concrete Jungle on Twitter and Facebook. You can also visit the Official Wiki to learn more about gameplay, features, and more. If you're interested in being a part of such a worthwhile project, consider backing the game on Kickstarter – you only have 24 hours left!