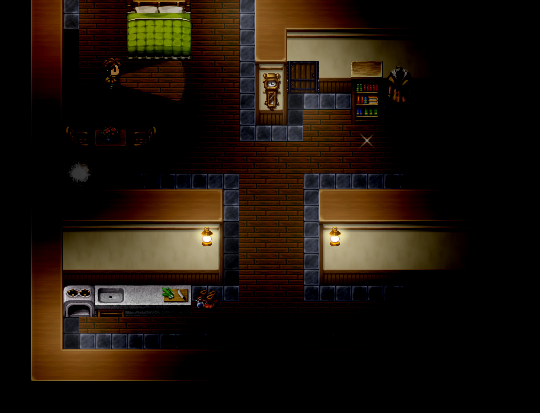 A Camp in the Woods is a 2D adventure-horror game developed by Theck Studios. The Pre-Beta version of the game is currently available on Desura, and new patches are released regularly. The game is now on Steam Greenlight, and has received positive feedback from the community so far. Gamepedia has partnered with the developer to bring you the Official A Camp in the Woods Wiki, a complete resource for all your game-related needs.
In the game, you play as a character that must abandon a sinking ship after the vessel hit an iceberg. You escape using a lifeboat and find yourself on a mysterious island near France. You'll have to explore villages, caverns, and even sewers to find out exactly what happened on this island - and how to escape. A Camp in the Woods features a completely original soundtrack, a rich shadow and lights system, and an eerie, dense atmosphere. To get a closer look at the game, view the gameplay trailer below.
If you're interested in experiencing this 2D adventure for yourself, head over to Desura to access the Pre-Beta version of the game. Also, make sure to vote for the game on Steam Greenlight. Miller Berto is the sole developer behind the game, and he's dedicated to implementing player feedback and suggestions. This indie title will be translated into several languages, including Spanish, Dutch, and Portuguese. For more information about A Camp in the Woods, head over to the Official Wiki.