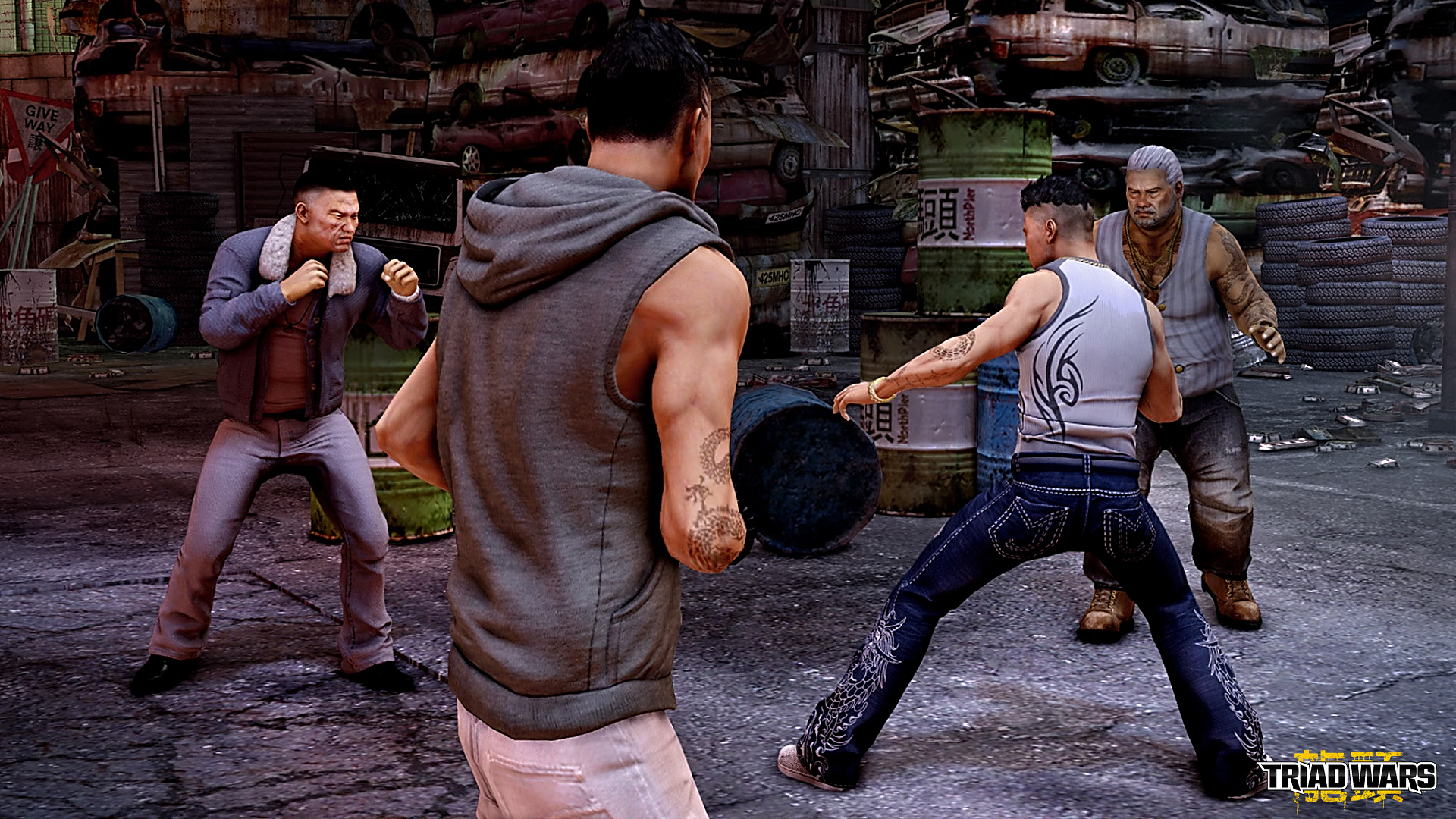 Set out on a new open-world adventure in the Sleeping Dogs universe with Triad Wars, an online adventure game that takes place in the merciless streets of Hong Kong. Created by United Front Games, Triad Wars allows players to experience the criminal underworld as a gangster fighting their way to the top. In collaboration with the developers, Gamepedia is excited to present the Official Triad Wars Wiki, an authoritative source for game information. To celebrate, we're hosting the Triad Wars Beta Access Bundle Giveaway from now until March 2.
In Triad Wars, players will create their own story as they traverse the dangerous underworld of Hong Kong. This online PC title involves raiding your rivals, growing your gang, and building a criminal empire. Players can choose to focus on different aspects of crime, from smuggling goods to extorting money. These choices make each player's experience unique and drastically shapes the way the game is played. The below video gives gamers an in-depth look at what to expect from Triad Wars. You can also view more videos on the Triad Wars YouTube Channel.

In celebration of the Official Triad Wars Wiki, Gamepedia users will have the chance to claim one of 10,000 beta keys for the game. And that's not all – those that receive early access will also unlock two in-game vehicles: a motorcycle and a car. The Giveaway starts right now (Monday, February 23 at 7:00am PST) and keys are distributed on a first-come, first-serve basis. The contest is only open to the residents of North America (US/Canada/Mexico), The United Kingdom, Ireland, Sweden, Denmark, Norway, Finland, and The Netherlands. Interested in claiming a key? Head on over to the Triad Wars Beta Access Bundle Giveaway page on Gamepedia.
If you'd like to be the first to receive the latest game-related news, make sure to follow the developers on both Facebook and Twitter. To learn more about the game, check out exciting screenshots, and share your own Triad Wars knowledge, head on over to the Triad Wars Official Wiki.