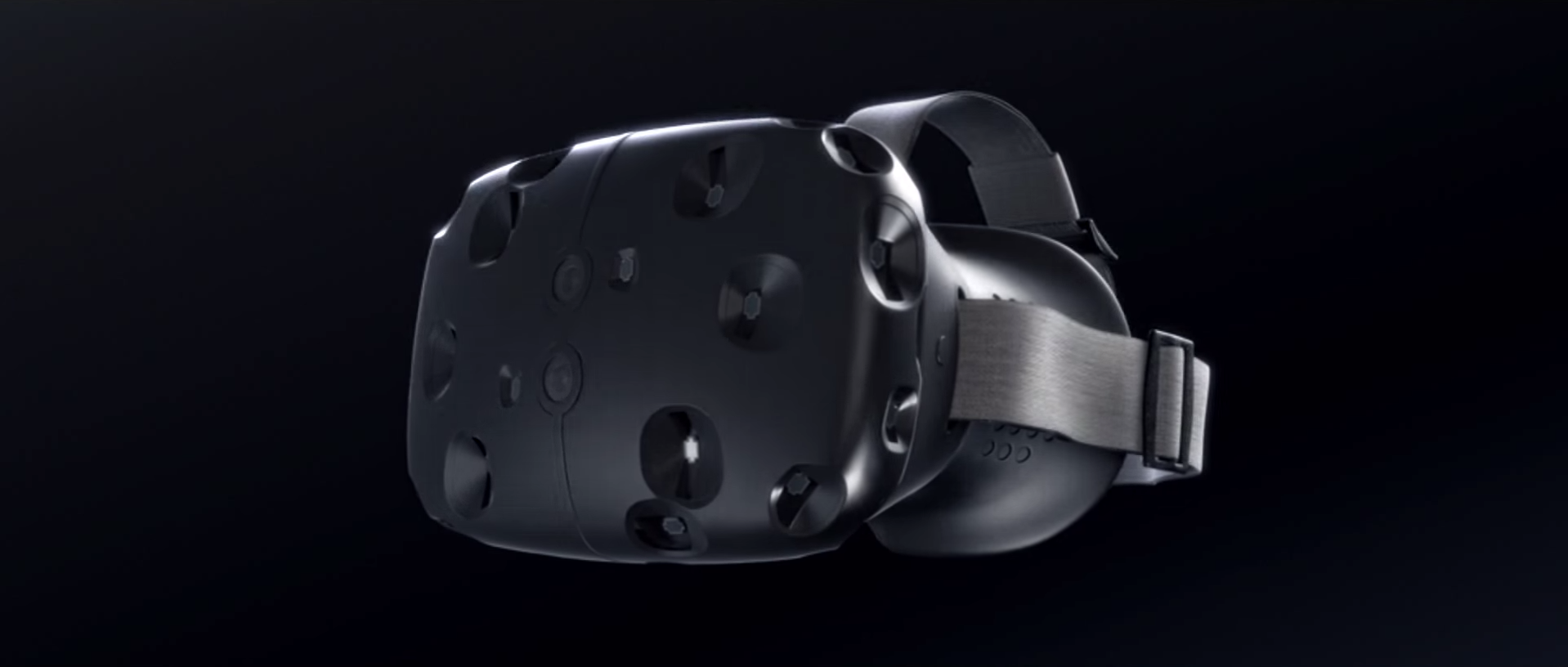 Aside from an actual holodeck, the HTC Vive seems like the next best thing for ground-breaking virtual reality, and it's going to be available by this year's holiday season. With over 70 sensors, wireless controllers, and room-scale tracking, users will become fully immersed in a virtual experience that allows them to explore and interact with their surroundings. The official website paints a dramatic picture of what users can expect from the HTC Vive:
Imagine standing on the bridge of a starship rocketing across the galaxy, or strolling through the streets of ancient Rome, or shrinking down to subatomic size and watching molecules collide. Now Re-imagine.
The headset, powered by SteamVR, will allow users to experience sights and sounds like never before. Here are the specifics that we know so far:
1,200 by 1,080 pixel screen for each eye with 90 FPS
Accuracy to 1/10th of a degree
Pairs with SteamVR base stations to track walking movements in 15 feet by 15 feet spaces
Custom wireless game controllers
Excited yet? Check out the just-released Official HTC Vive video.


The developer kit will be available this spring, and the consumer version is set to appear this holiday season. Yes, you can own this virtual reality headset by the end of this year, and there is going to be plenty of exciting content to experience. Current partners already include Dovertail Games, Fireproof Games, Google, HBO, and Lionsgate. HTC is also creating tools that will allow consumers to build their own virtual reality experiences. Needless to say, the virtual reality market is heating up with this new announcement. To learn more about the HTC Vive, check out the launch website at HTCVR.com.
The HTC Vive will be showcased at GDC this week in San Francisco, so more details are expected to emerge shortly.