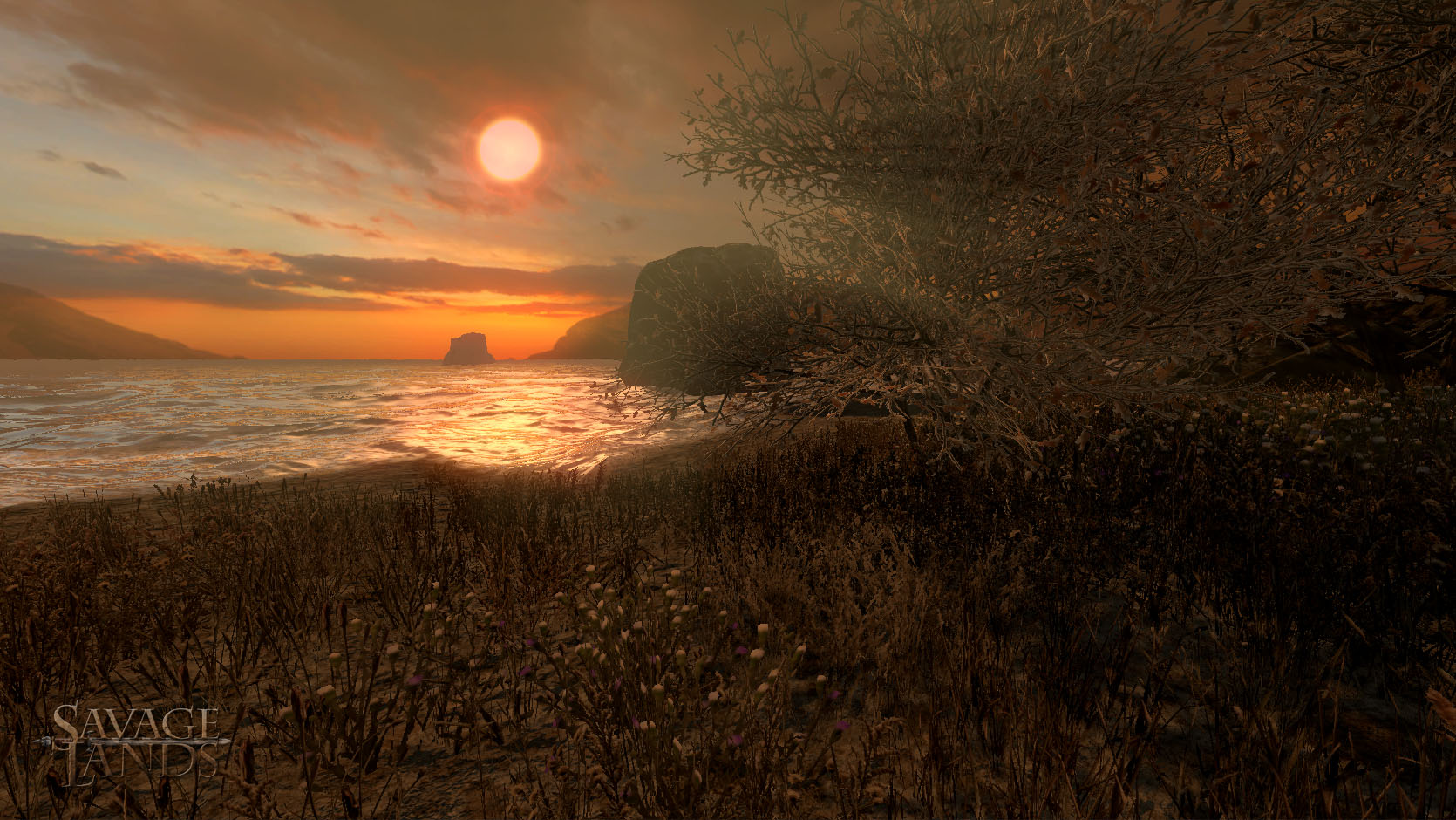 Just last week, Savage Lands, a first person open world survival game, entered Early Access on Steam. The game, developed by Digital DNA Games and published by Signal Studios, drops players in a dangerous, fantasy world where they'll have to fight to stay alive. Interested in learning more about this new title? The Savage Lands Wiki on Gamepedia contains information on the game's health system, crafting, weapons, creatures, and more.
In Savage Lands, you have one primary goal: survive. You'll explore a treacherous world full of bloodthirsty creatures and harsh terrains. To stay alive, you'll need to gather resources, build a shelter, and craft powerful armor and weapons. There's no time to rest in Savage Lands, as your life is under threat constantly. There are no second chances; if you make a mistake, it could be your last. Every creature encounter in the game has the potential to end your life. Game features include:
Huge Open World - The game's realistic world includes day/night cycles, varied weather conditions, and diverse creatures


Extensive Building and Crafting - Create shelters, armor, weapons, food, and more to survive the unforgiving landscape


Advanced AI - All creatures include collision avoidance, situational awareness, and pack mentality


Multiplayer - Explore the game with other players and make (or break) alliances
Want to see the game in action? Check out the Savage Lands Gameplay Trailer below. Gamepedia's video team has also created two information-packed videos to assist new players. These videos, 10 Helpful Tips and How to Survive Your First Day, are available on the Gamepedia YouTube Channel.
Ready to explore the unforgiving terrain on your own? Head over to Steam to grab the Early Access version of the game. It's currently on sale for 40% off, making it only $14.99. For regular updates on game progress, make sure to follow Savage Lands on Facebook and Twitter. To learn more about game locations, crafting, and surviving, stop by the Savage Lands Wiki on Gamepedia.