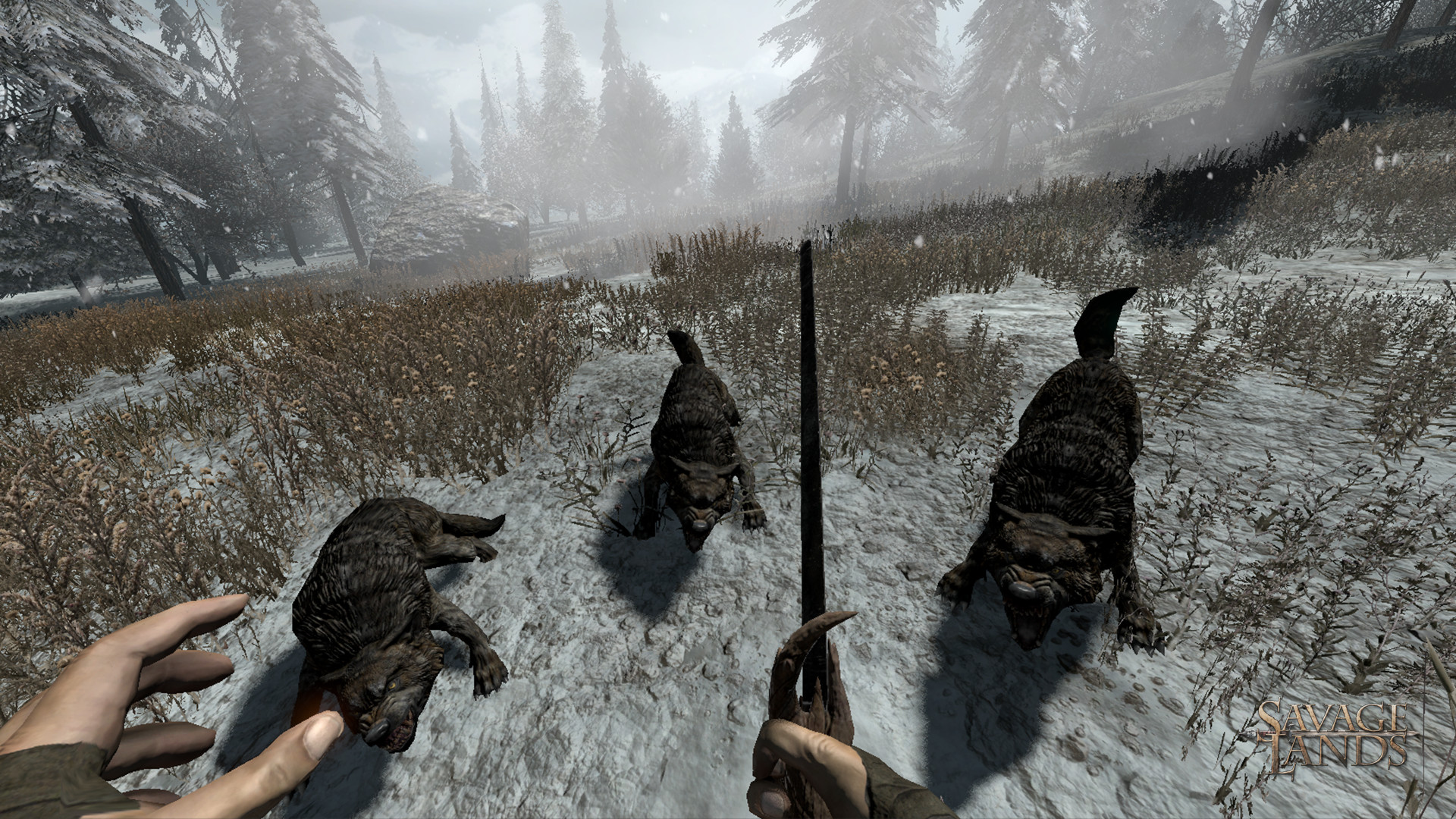 Savage Lands, a first-person open-world fantasy survival game co-developed by Signal Studios and DigitalDNA Games, just added a new game update on Steam that includes plenty of bug fixes, new game content, and – most importantly – support for Mac and Linux operating systems. An Early Access version of the game is currently available on Steam that allows players to experience the title as it moves through development. Gamepedia is proud to announce the Official Savage Lands Wiki on Gamepedia, your ultimate source for everything game-related.
In Savage Lands, you've been exiled from your homeland and abandoned on the shores of a strange isle. You have only one goal: survival. You'll slaughter creatures, gather resources, and craft powerful weapons to stay alive. Every decision you make in the game is very important, as one mistake can cost you your life. In the latest game update, several new features were added to the game, including a repair system, new UI elements, and additional environmental features. To learn more about this latest update, view the official blog post.
Early Release features for Savage Lands include:
Dangerous, fantasy world – You'll encounter twisted and hostile creatures around every turn, and every enemy has the capability to end your life
Advanced crafting and building system – Experience virtually limitless options for armor, weapon, and shelter creations
Multiplayer – Explore the world solo or team up with other exiles in a fight for survival
Advanced AI – The game's advanced AI system includes line of sight, collision avoidance, situational awareness, and pack mentality
Want to see the world of Savage Lands in action? View the below game trailer.
If you'd like to dive into the dangerous world of Savage Lands, head on over to Steam. You can also follow the game on both Twitter and Facebook to receive the latest game-related news and updates. To learn more about the game's diagrams, recipes, and locations, visit the Official Savage Lands Wiki on Gamepedia.