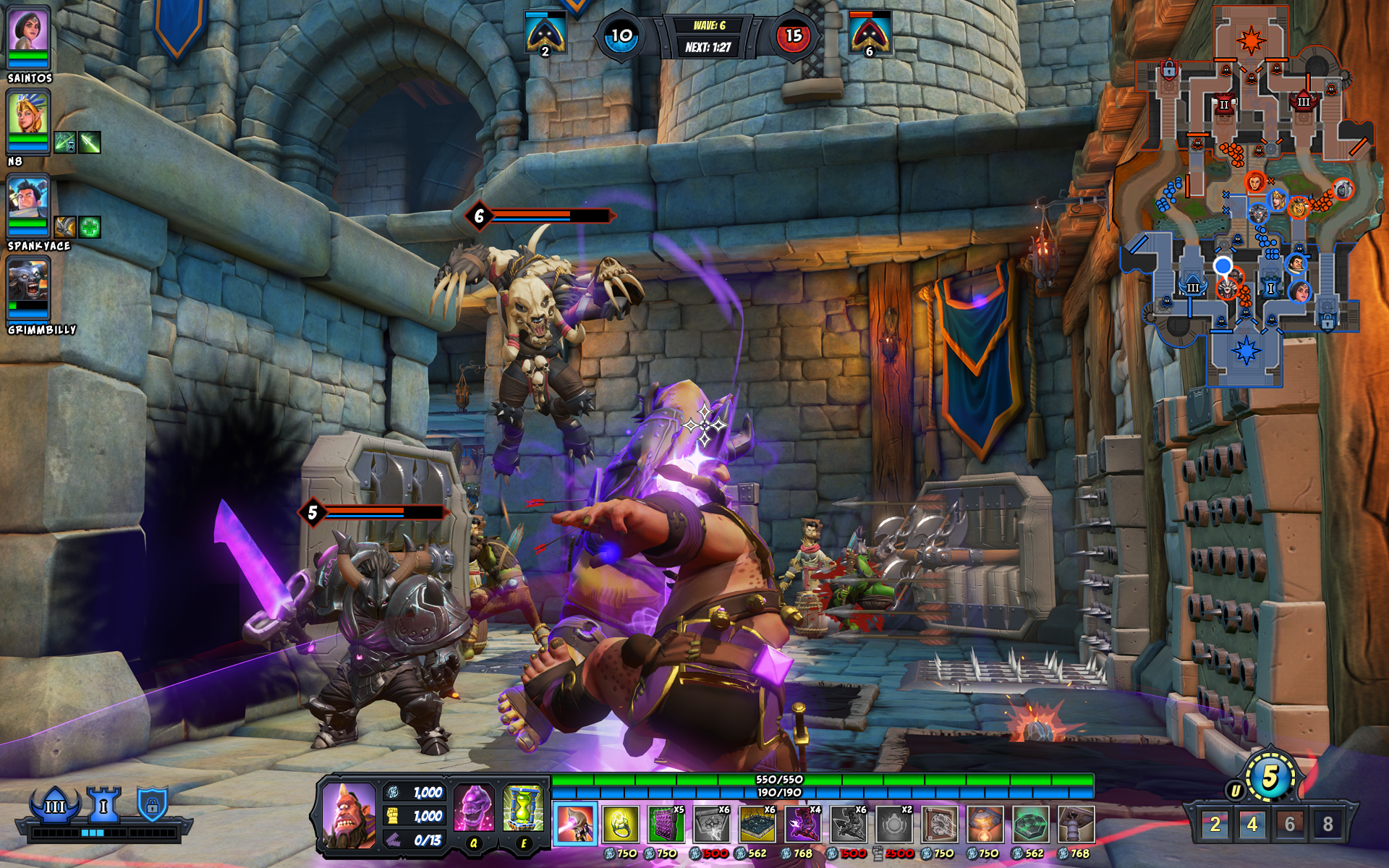 Orcs Must Die! Is the incredibly addictive tower defense franchise that we've all grown to know and love. The newest chapter of the franchise, Orcs Must Die! Unchained, is currently in closed beta, and a huge update has just been released. To celebrate, we're partnering with Robot Entertainment to host an Orcs Must Die! Unchained Beta Key Giveaway where 10,000 NA and EU gamers can grab game keys on a first-come, first-serve basis. Once you're engrossed in the frenzy of battle, use the Official Orcs Must Die! Unchained Wiki to learn more about gameplay and how to emerge victorious.
Orcs Must Die! has consistently received overwhelmingly positive reviews on Steam for a good reason. You get to slay ruthless orcs, defend your ancient stronghold, and experience a co-op game mode with your friends; what's not to love? Judging by past successes, Orcs Must Die! Unchained is going to be the most dynamic, action-packed game we've seen from Robot Entertainment. The newest patch on the closed beta brought in a ton of new game features, including new hero abilities, gameplay changes, and several awesome dashboard changes. To find out exactly what's new in Patch 2.1, check out the informative video below.
Now that you've seen the game in action, I'm sure you're ready to grab your beta key.

Orcs Must Die! Unchained Beta Key Giveaway
Gamepedia has partnered with Robot Entertainment to provide 10,000 lucky gamers (5,000 NA residents and 5,000 EU residents) with a key to the Orcs Must Die! Unchained closed beta. The contest begins for NA residents at 11:00am CDT on April 28th and lasts until May 5th. The contest will become available for EU residents on Thursday, April 30th.
To learn more about the game contents, heroes, and more, visit the Official Orcs Must Die! Unchained Wiki on Gamepedia. You can also follow Orcs Must Die! on Twitter and Facebook to stay up-to-date on game news, updates, and more.