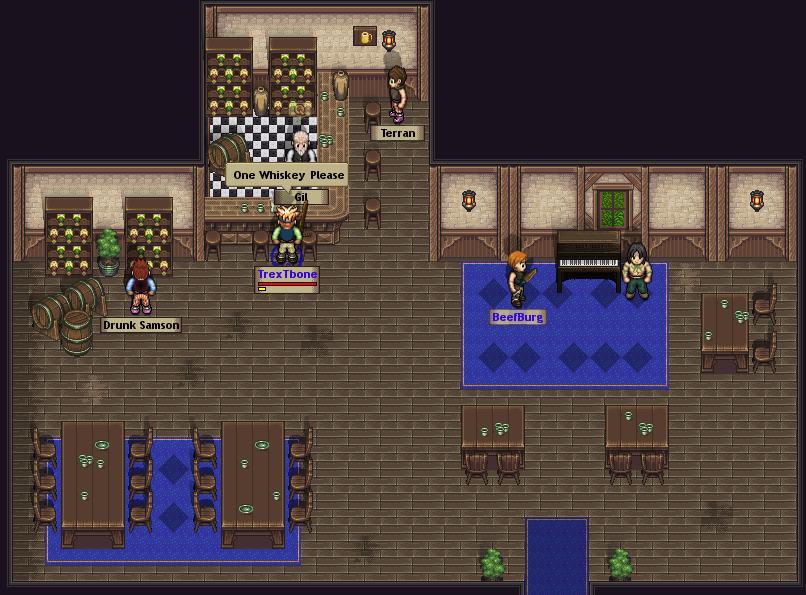 Fantasy Tales Online is a F2P indie 2D MMORPG with randomly generated dungeons, customizable player housing, and epic boss battles. The game is currently hosting a campaign on Kickstarter and is vying to become Greenlit on Steam. Gamepedia has partnered with the game's developer, Cold Tea Studios, to present the Official Fantasy Tales Online Wiki. Here, you'll be able to learn more about the game's features and contribute your own knowledge.
It's a classic tale; you're a brave adventurer exploring an expansive, dangerous world. You'll need to form guilds, battle through dungeons, and construct player cities to become successful. Right from the start, you'll encounter strategy, sandboxing, and exciting quests. You can experience the game for yourself by trying out the Early Access demo on the title's website. Fantasy Tales Online game features include:
Classic Hero Classes – How will you battle your foes and support your guild? Will you be the hard-hitting leader or the responsive healer? Each class features unique battle and adventure skills.


World Exploration – The handcrafted world around you is filled with quests, hidden secrets, random events, and humor.


Randomly Generated Items – Collect thousands of randomly generated magical and unique items. Crush barrels and discover hidden chests to find secret items.


Grind-Free Boss Battles – From the start of the game, experience classic boss battles that require you to use unique strategies and tactics to emerge victorious.


Player Housing – Join your local player town, collect objects to place in your home, and band with friends to upgrade your guild house.
To learn more about Fantasy Tales Online, check out their Kickstarter video below.
If you're interested in supporting Fantasy Tales Online, make sure to vote for the game on Steam and consider becoming a backer on Kickstarter. To stay up-to-date on the latest happenings, make sure to follow the game on Facebook and Twitter. To learn more about in-game items, lore, and the world map, visit the Official Fantasy Tales Online Wiki.