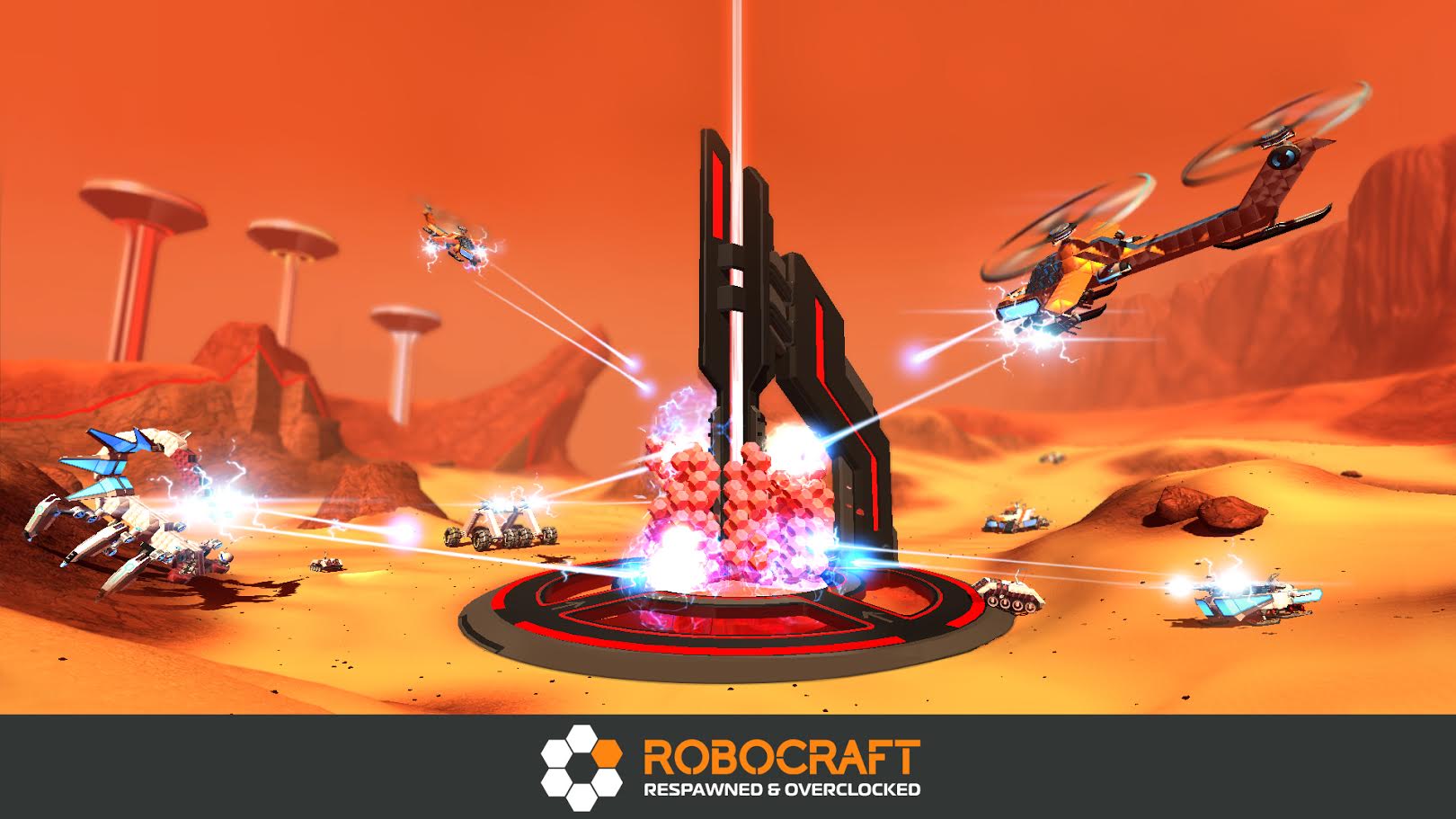 Robocraft, the F2P robot battle game from Freejam, now integrates with Curse Voice, allowing players to seamlessly create and enter voice sessions while in game. In celebration of this integration, gamers that play a match of Robocraft using Curse Voice will be able to redeem two Curse Holoflags and 7 days of Robocraft Premium. We're even hosting a fantastic laptop and keyboard giveaway! If you're new to insane robot battles and could use a little guidance, visit the Official Robocraft Wiki on Gamepedia to learn more about robots, cubes, and gameplay.
If you're just now discovering this action-packed title, it's the perfect time to start playing. Robocraft's newest patch, Respawned and Overclocked, includes tons of new features from a new game mode to several new gameplay elements. To get a closer look at Respawned and Overclocked, check out the trailer below. You can also view the full patch notes here.
Interested in learning more about the new integration? If you're a Curse Voice user playing Robocraft, you'll be able to see a minimal, convenient menu in the bottom-left corner of your screen. You can easily create or join a voice session, and, at the beginning of every battle, Curse Voice will automatically connect you with your teammates using Curse Voice. No more frantic typing while your reactor is being stormed by the enemy – voice sessions will allow your team to communicate more effectively, leading you all to victory. You can read more about the integration here.
As mentioned, gamers that use Curse Voice while playing Robocraft will be granted a handful of exclusive prizes. You'll receive two awesome looking Curse Holoflags and 7 days of Robocraft Premium. Robocraft's Premium membership grants players additional rewards after every match and allows players to level more quickly. It's the perfect head start for anyone new to Robocraft.

The in-game Robocraft perks were just the beginning – we're not finished celebrating! Curse is also hosting a fantastic giveaway that gives you a chance to win an epic Razer Blade laptop and Chromastealth keyboard. The contest is open to residents in the US and Canada and expires a week from today. Visit the Robocraft Giveaway page for your chance to win!
To learn more about the best blocks, weapons, and accessories for your Robocraft vehicle, make sure to utilize the Official Robocraft Wiki. If you'd like to contribute your own Robocraft knowledge, be on the lookout for a wiki editing contest next week!
---
What to Read Next