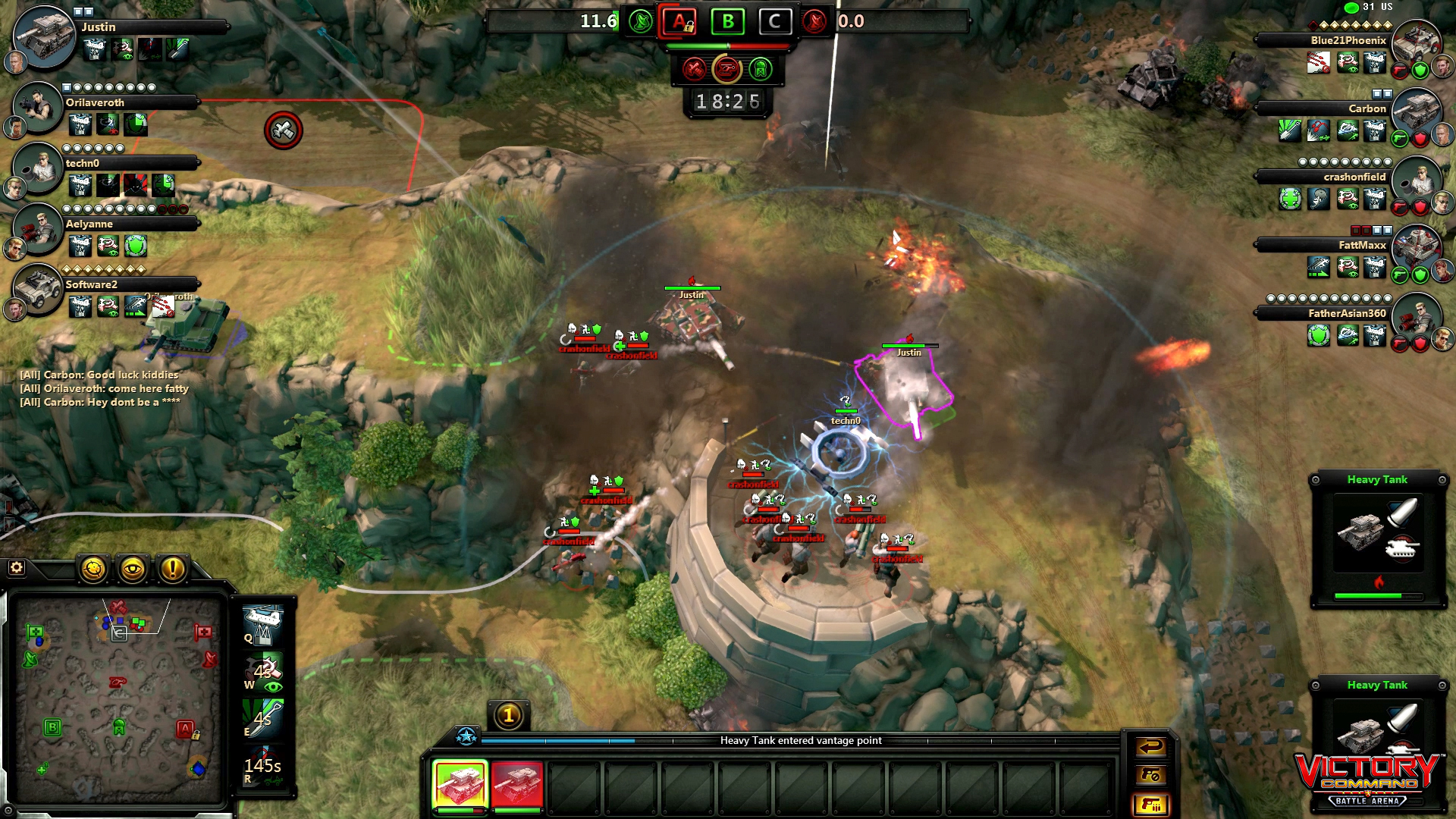 Experience the thrill of the battlefield with Victory Command, a military MOBA from Petrogylph Games. The game combines RTS controls and sought-after MOBA mechanics with open battle arenas, fast-paced matches, and highly customizable companies. To celebrate the game's Early Access Steam launch, We're excited to provide you with an exclusive game trailer and present the Official Victory Command Wiki on Gamepedia.
In Victory Command, you'll control multiple units in a 5v5 match on an open battlefield. You'll engage your enemies with large scale strategies, customize your units with various skills, and cooperate with your teammates to demolish foes. Since entering Early Access, the developers have been extremely engaged in the community, and they welcome any kind of feedback about the title. The game has received positive feedback on Steam thus far, and it's worth checking out if you're a fan of the RTS or MOBA genres. Additional Victory Command game features include:
Open Battle Arena
In Victory Command, you won't be limited to three lanes. There are multiple maps that include a wide variety of features, such as vantage points, infantry-only paths, and water features. Each map has primary and secondary objectives which provide multiply ways to achieve victory.
Customizable Companies
There over 15 types of companies to choose from, so there's something for every type of play style. Every one of these companies is customizable in hundreds of ways; you can mix and match units, choose from dozens of perks, and add specialized talents to suit your preferences. Every company has a set of Commander Abilities to choose from, such as airstrikes, anti-weapon gas, and more.
Fast-Paced Matches
Short, quick battles allow you to earn experience, improve your stats, and unlock knew units to help you destroy your foes.
Get an exclusive look at this Early Access MOBA in the trailer below.
Ready to join the battle? You can try out Victory Command now on Steam. There are different tiers of the game available for purchase, with each tier offering different amounts of starting companies and additional features. To stay up-to-date on the latest game news, like Victory Command on Facebook and follow @VictoryCommand on Twitter. To learn more about drones, gameplay, and companies, visit the Official Victory Command Wiki on Gamepedia.
---
What to Read Next