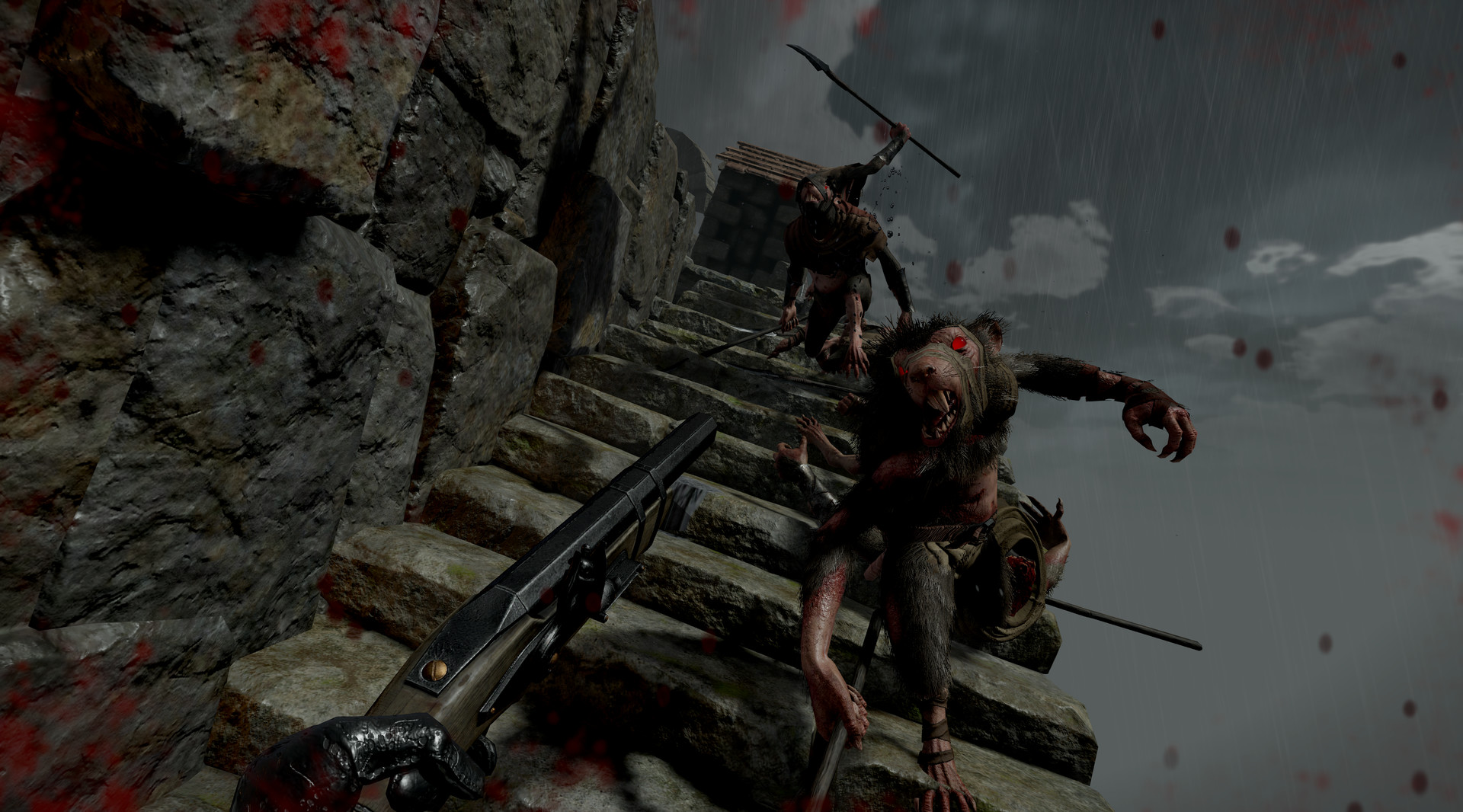 Vermintide is a co-op FPS game set in the End Times of the Warhammer Fantasy Universe. Developed by Fatshark, the game is scheduled to become available in Q3 of this year. Assume the role of one of five heroes and work cooperatively with others to survive the Skaven invasion. While you're fighting off hordes of vicious rat-men, use the Official Vermintide Wiki to learn more about the game's heroes, locations, and universe.
The game takes place in the city of Ubersreik, and the battles will take place in environments ranging from the Magnus Tower to the Under Empire. The game features a co-op survival mode for up to four players, diverse heroes with unique abilities and personalities, an engaging story, and a rewarding loot system.
Using a combination of over 100 unique weapons and trinkets, you'll be able to experience the game in your preferred playing style, whether that be ranged or melee. Learn more about Vermintide's features on the game's Steam page.
To see Vermintide in action, check out the Gameplay Trailer below. You can also check out several developer videos and sneak peeks on the Fatshark YouTube Channel.
Vermintide will be available on PS4, Xbox One, and PC later this year. To stay up-to-date on the latest game news, make sure to follow Vermintide on Facebook and Twitter. You can also check out the game's developer blog, where you'll find several updates about the game's progress. To learn more about the game's universe, visit the Official Vermintide Wiki on Gamepedia.
---
What to Read Next