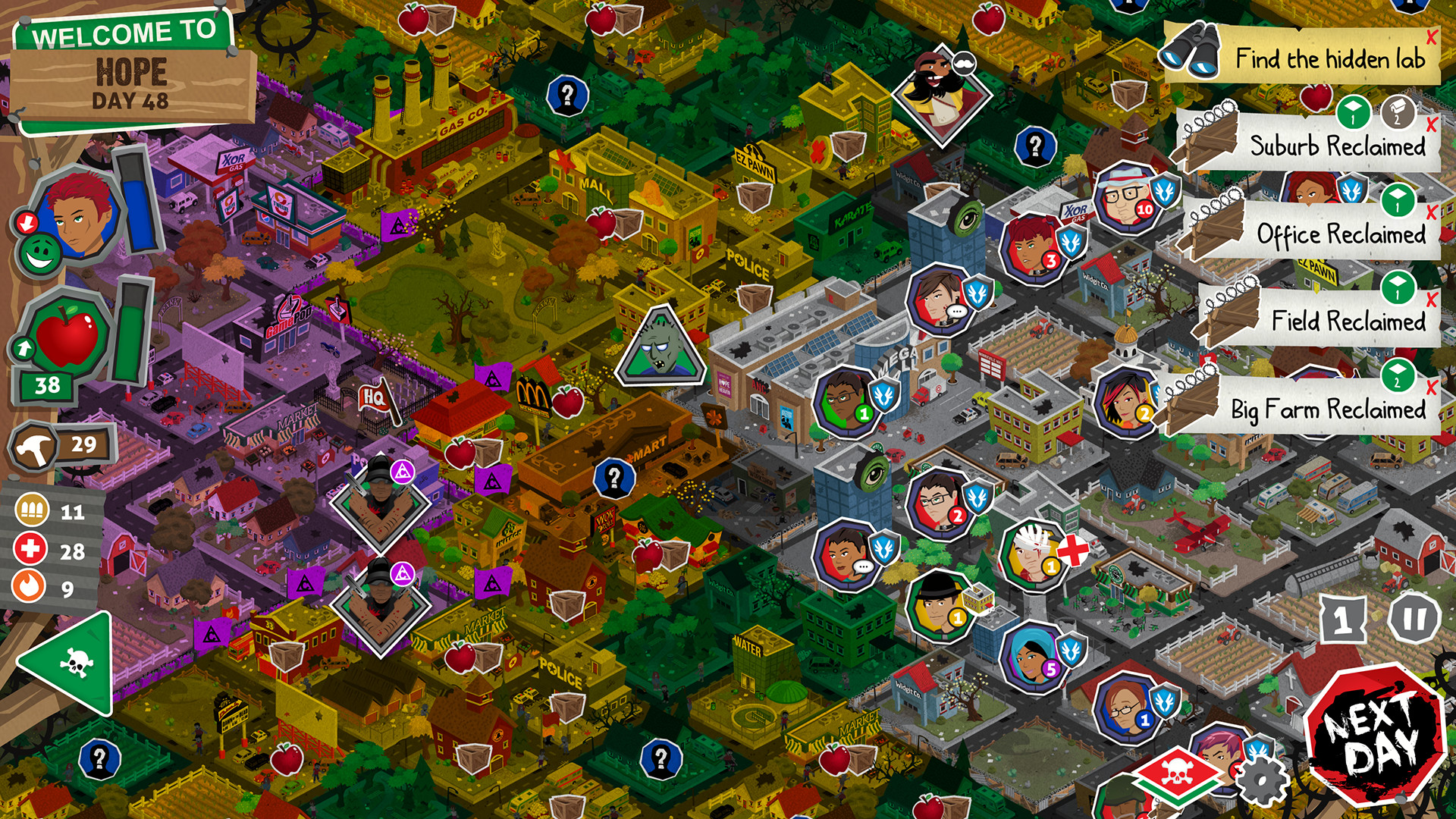 Restore civilization and rebuild a ruined city in Rebuild 3: Gangs of Deadsville, a strategy sim game by Northway Games. The game has just launched on Steam, and a mobile version can be expected in the near future. The Official Rebuild Wiki on Gamepedia is an information-packed resource that provides you with everything you'd ever want to know about the game.
A devastating zombpocalypse has turned the once vibrant world into a wasteland, sending the planet's few remaining survivors into hiding. In Rebuild 3, you'll gather these desperate survivors and attempt to restore what was lost – one building at a time. Rebuild 3 features include 4X style strategy, survivors with individual traits, rival NPC forts, and 50 building types. The game can be experienced in a myriad of ways, from a campaign mode with increasing difficulty to a turn-based playing style.
To see the game in action, check out the Official Trailer below.
If you're a fan of city building games, Rebuild 3 is worth checking out on Steam. Both the standard and deluxe versions of the game are 15% off right now, and the title is available for PC and Mac users. To hear about the latest game news, like Rebuild 3 on Facebook and follow Sarah Northway on Twitter. Learn more about survivors, zombie attacks, factions, and gameplay by visiting the Official Rebuild Wiki on Gamepedia.
---
What to Read Next