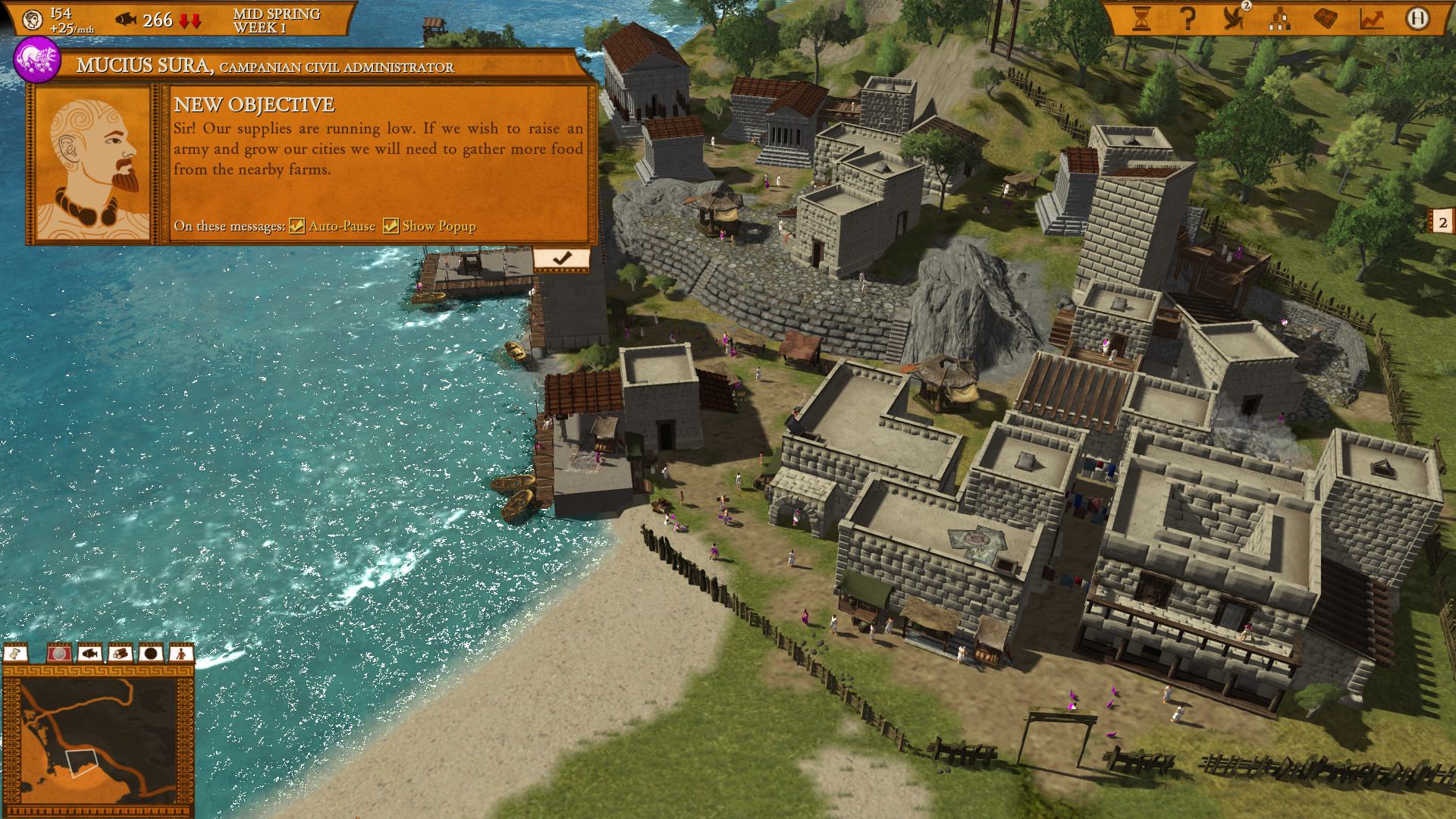 Battle your adversaries for the ancient world in Hegemony III: Clash of the Ancients, an upcoming RTS title from Longbow Games. The game will release on Steam sometime this summer, and it features over 25 factions, a seamless map, and a detailed world creator. Gamepedia has partnered with the developers to present the Official Hegemony III Wiki, an informative resource for learning more about the game.
In the distant past, factions battled one another to become the greatest empire the world had ever seen. Gallic skirmishers fought Roman soldiers, and civilizations clashed over resources and land. In Hegemony III, you'll be able to experience the Mediterranean landscape yourself as you command your own army. Will you rewrite the world's history and change the course of the future? Hegemony III game features include:
Built-in map editor – Design your own worlds to your liking and share them with the community using Steam Workshop.


Over 25 factions – Choose from the Celts, Etruscans, Romans, Latins, Samnites, Greeks, and more.


Dynamic campaign – Repeat history or carve your own path to domination with an exciting campaign mode.


Additional features for this title include faction skills, trade resources, supply line creation, and detailed army control. To get a closer look at the game, check out the trailer below.
Follow the developers on Facebook and Twitter to learn exactly when Hegemony III launches on Steam. If you'd like to learn about gameplay, cities, factions, and more, visit the Official Hegemony III Wiki on Gamepedia.
---
What to Read Next