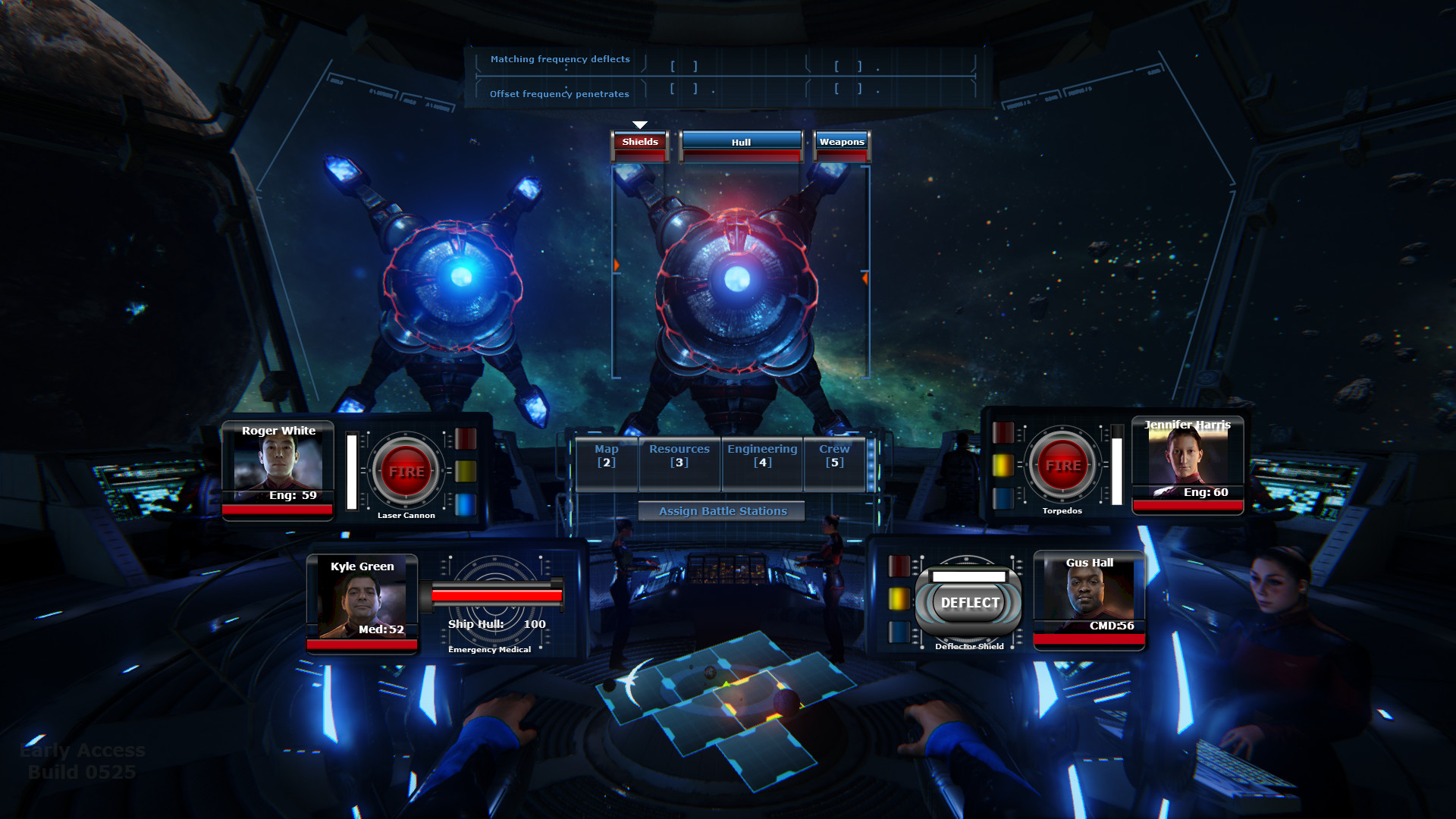 Captain your own ship, hand pick a skillful crew, and journey to the edges of a massive star system with Into the Stars, an open-world space survival simulation game built in Unreal Engine 4. Developed by Fugitive Games and published by Iceberg Interactive, the game currently contains 4 alien races, over 100 events, countless planets, and an original score from Jack Wall (the guy behind the music for Mass Effect and Call of Duty). You can experience the beta version of the game on Steam right now, and the Official Wiki includes tons of game-related information and tips.
In the game, you'll take control of the Ark 13 and set out to establish a new home for humanity. You have the freedom to explore 90 different zones in the star system, each with unique opportunities and challenges. Challenging volley-based combat allows you to choose your target points and battle stations, so wise decisions are paramount if you want to survive dangerous alien encounters. The game is highly replayable, and randomly-generated obstacles can affect the outcome of each mission; it's a different game every time you play.
Into the Stars is anticipated to be in Early Access for a couple months, as the development team hopes to create a balanced experience and introduce new game features. Fugitive Games plans to add gameplay enhancements, additional Steam features, and Mac support before the full version of the game is released. While the game is in Early Access, the price is slightly reduced and will likely increase 25% once the game fully launches. To see the game in action, check out the Early Access teaser below.
If you're interested in commanding the Ark 13 and traversing the star system, check out Into the Stars on Steam right now. For game updates, you can follow the developers on Twitter at @FugitiveGames. Visit the Official Wiki on Gamepedia to learn more about the game's features.
---
What to Read Next