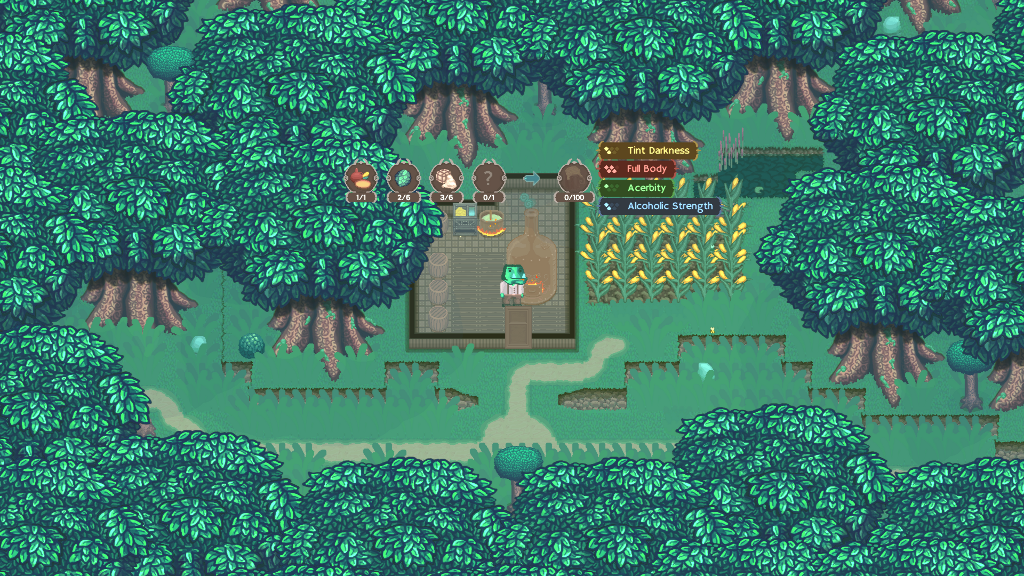 Experience the life of a simple Orc running a popular tavern in Orcish Inn, a tavern simulation game from Steven Colling. At your tavern, your tasks will include tending to the crops and animals, brewing beer, and serving your inn guests in the evening. The game is set to release this year, but a pre-alpha version is currently available. To learn more about gameplay, visit the Official Orcish Inn Wiki on Gamepedia.
Orcish Inn includes many enticing features you'd expect from a tavern simulation game, from brewing beer to managing money. When farming, you'll have to consider wetness, plant density, and other factors to grow the highest quality crops. You'll then use your harvested crops to bake bread and brew beer. When producing the beer, you'll be able to decide how the beer tastes, how strong it is, and more. Finally, when visitors arrive in the evening, it's your job to serve them in hopes of turning a profit. With your earnings, you can purchase new seeds from the hawker, a flying vendor with a crazy personality!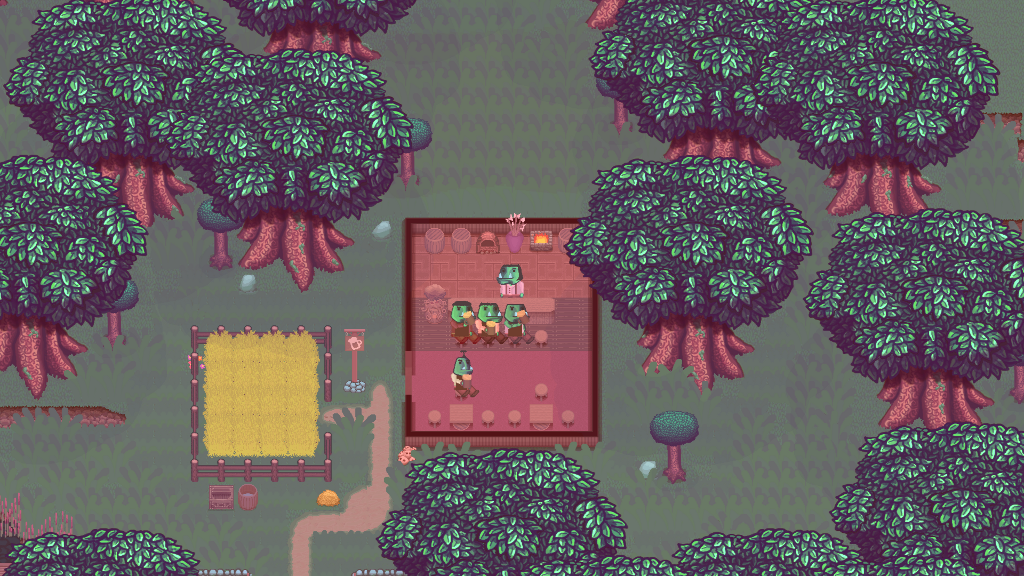 Running the tavern isn't your only responsibility in the game; as an inn owner, you'll also become an architect. Design your inn exactly as you see fit, utilizing a ton of in-game decorations and materials. The game also includes mini games, quests, and other kinds of amusement.
The game has been Greenlit by the Steam Community and is set to first release on Windows this year. The developer also plans to release modding tools, such as a map and quest editor. Both English and German languages will be supported in the game, and Spanish is likely to be added as well. See the game in action in the below Announcement Trailer.
Can't wait to try out Orcish Inn? Check out the pre-alpha version of the game on the developer's website. Learn more about farming, production, and in-game items on the Official Orcish Inn Wiki on Gamepedia. You can also visit Steven's Patreon page to support the game and follow his Twitter to receive game updates!
---