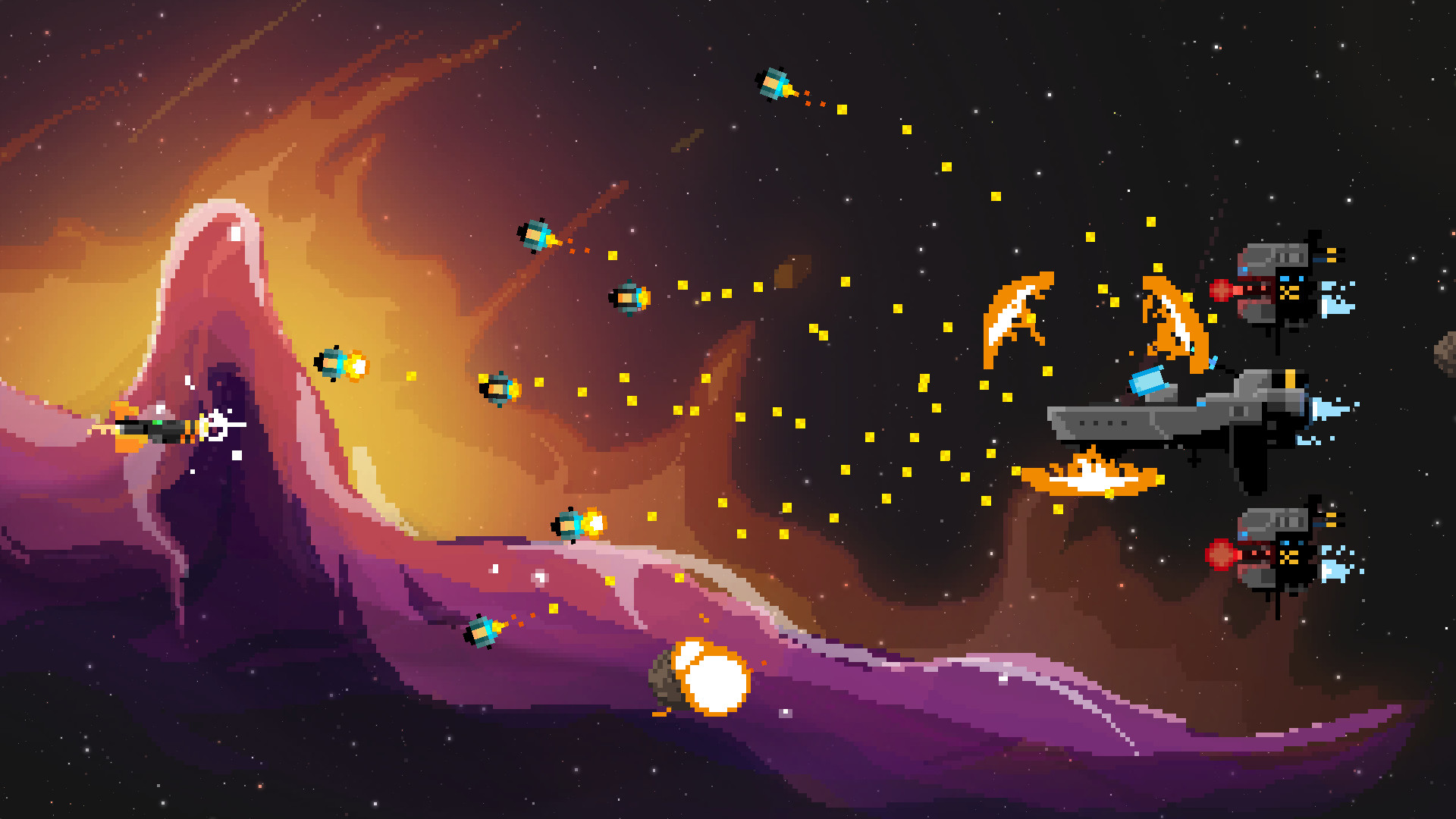 Blast through chaotic space battles with an arsenal of awesome weapons and a hero-worthy soundtrack in Steredenn, an Early Access title on Steam. Developed by Pixelnest Studio and published by Plug In Digital, the game combines shoot 'em up and rogue-like elements with beautiful pixel art, awesome boss fights, and virtually endless replayability. Gamepedia is proud to present the Official Steredenn Wiki, a growing resource for all things game-related.
Gameplay in Steredenn is rather unforgiving, and it will require a combination of skill and strategy to progress through the game. The game is quick and addictive, but it's the game's large variety of weapons that truly stands out. From a flamethrower to a giant space drill to a giant spinning circular blade, you'll use awesome weapons to destroy dreadful space pirates and emerge victorious from dangerous boss battles.
Additional game features include scoring, challenges, endless arcade gameplay, and an arena. To get a closer look at Steredenn, check out the Early Access trailer below.
The game just released a large patch that includes balancing updates, a new game mode, new bosses, and several bug fixes. You can grab Steredenn now on Steam, as it's 10% off while the game is still in Early Access. For game updates and news, follow the developers on Twitter and Facebook. If you're interested in learning more about the game or if you'd like to share your own game knowledge, visit the Official Steredenn Wiki on Gamepedia.
---