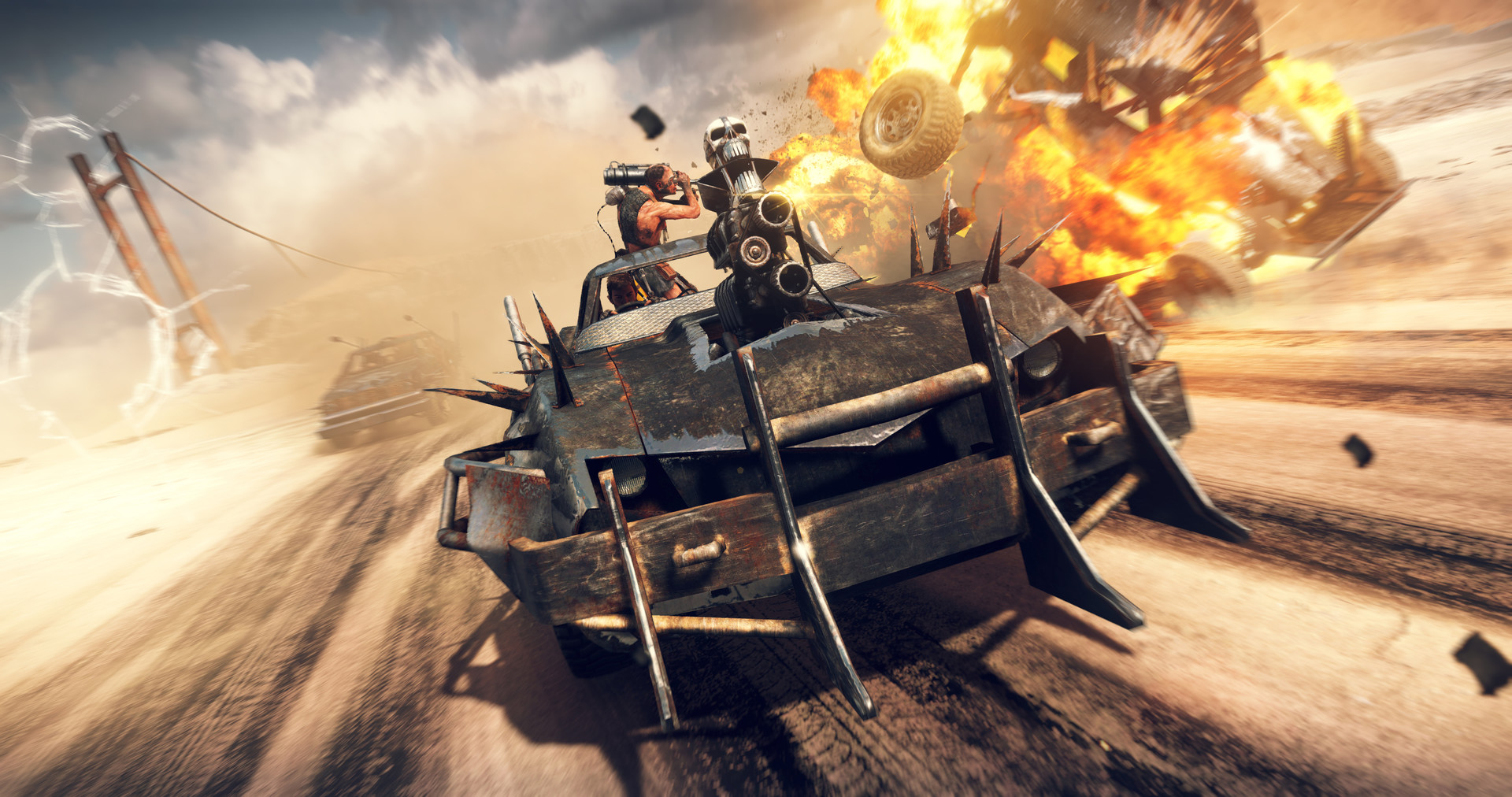 Explore the Wasteland, construct a fearsome war vehicle, and defend against deadly Marauders in Mad Max, the vehicular combat action-adventure game that releases in North America today on PC, Xbox One, and PlayStation 4. Developed by Avalanche Studios and published by Warner Bros. Interactive Entertainment, you'll take the role of Max and roam the treacherous post-apocalyptic world to seek out your lost car, The Interceptor, and to eventually build the ultimate Magnum Opus. To learn more about the game, visit the Official Mad Max Wiki.
Mad Max is set in an open world with terrains such as canyons, caves, and deserts. The game focuses heavily on driving, and there are plenty of terrorizing weapons to use against your enemies, including harpoons, flamethrowers, and Max's trusty shotgun. Along with an unlikely sidekick, Chumbucket, Max will scavenge the world around him for resources, food, water, and upgrades. In addition to the main storyline, the game also includes many side activities, such as participating in time trials and destroying enemy convoys.
To see the game in action, check out the Mad Max launch trailer below. You can also view more Mad Max videos on the game's YouTube Channel.
Follow Mad Max on Facebook and Twitter for the latest game news. To learn more about in-game vehicles, upgrades, and the Mad Max Universe, stop by the Official Mad Max Wiki on Gamepedia. Wikis are community-driven projects, so feel free to contribute your own Mad Max knowledge to share with others! Start exploring the Wiki with the quick links below.
---