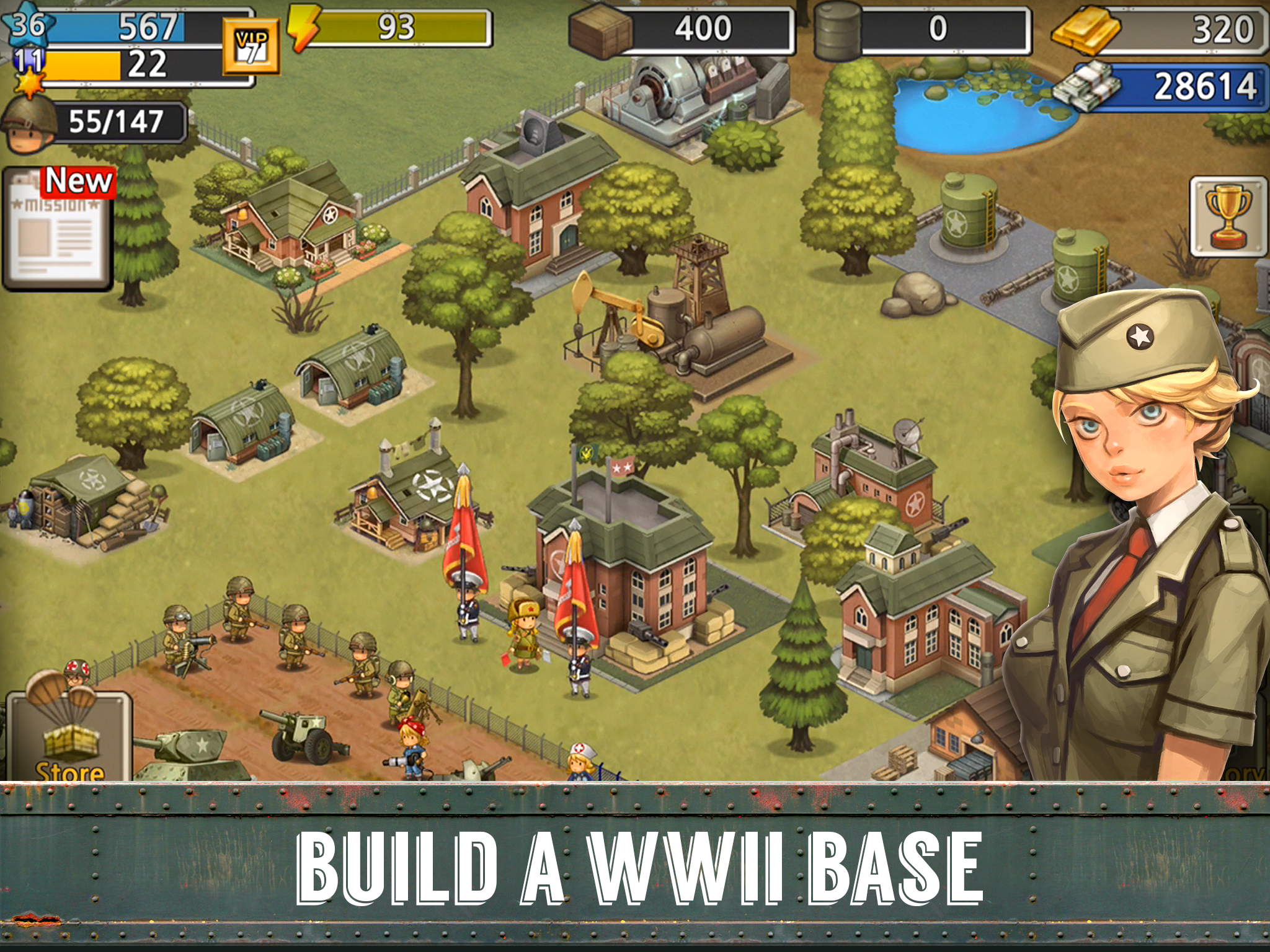 Recruit an army, collect resources, and defeat your enemies in Pocket Platoons, an exciting mobile title from En Masse Entertainment. The game just released on the App Store and will soon be available on both Amazon and Google Play. Gamepedia is proud to present the Official Pocket Platoons Wiki, a growing resource for learning about game mechanics, strategies, and more.
In the game, you'll choose a faction and work to build a powerful army by acquiring upgrades and supplies. You'll create structures such as boot camps and barracks, unlock new troops, research hard-hitting weapons, and upgrade your base. When it's time for battle, you'll deploy your units one-by-one onto the battlefield in turn-based attacks. The game emphasizes tactical strategy, army composition, and unit positioning, making this WWII-themed strategy game truly spectacular.
When you've finished with the game's 300+ campaign stages, you can lead your platoons onto missions, boss encounters, PvP battles, and more. There are plenty of battles to be won in the game - are you up for the challenge? See Pocket Platoons in action in the below game trailer.
You can grab Pocket Platoons now on the App Store. To be alerted when the game releases on Google Play and Amazon, follow the game on Facebook and Twitter. If you'd like to share your Pocket Platoons knowledge or learn more about the game, stop by the Official Wiki on Gamepedia.
---