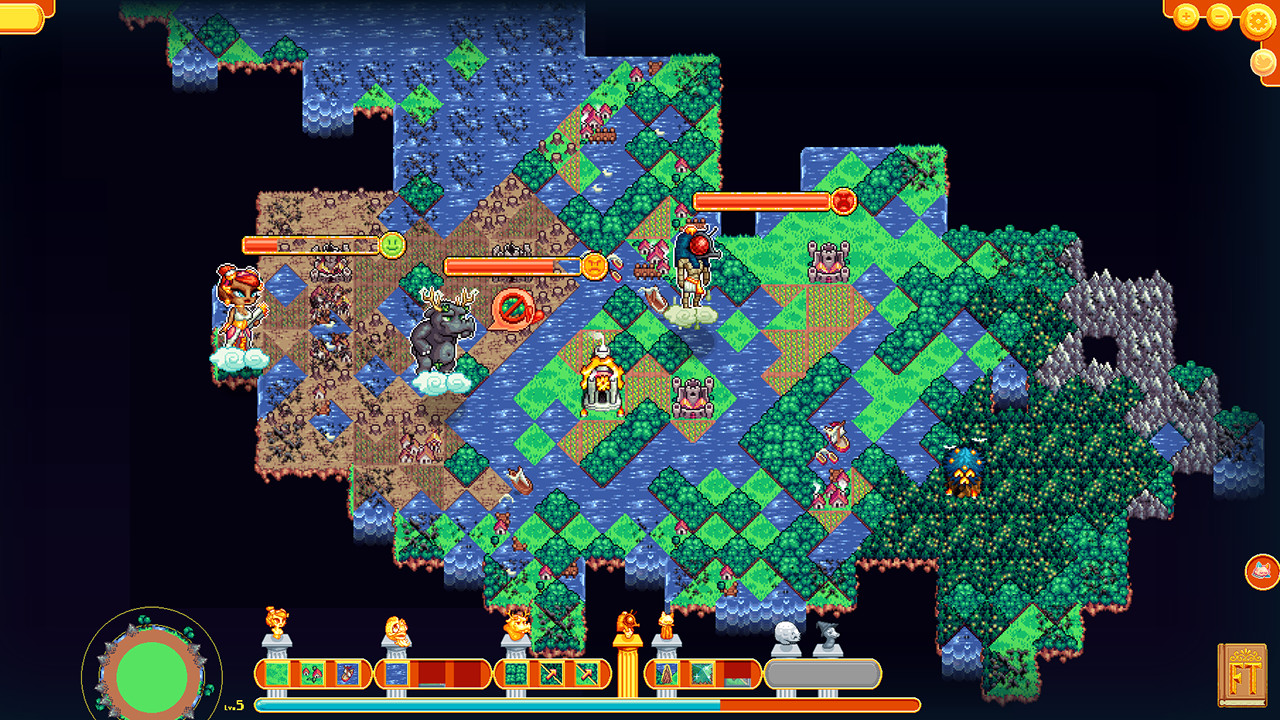 Fate Tectonics, a world-building puzzle game with handcrafted pixel art and a 16-bit soundtrack, is now available on Steam. Developed by Golden Gear Games and published by Toy Temp, the game features a sprawling world, two game modes, and simple, addicting gameplay. Gamepedia is proud to announce the Official Fate Tectonics Wiki, a growing resource for learning more about this new title.
In the game, the key to success is appeasing the god-like Fates. You'll place terrain tiles and expand the world around you – all to get the Fates on your side. Making the right moves is paramount in Fate Tectonics; if you get on a Fate's bad side, you can expect a chain reaction of destruction. You can experience the game in Story Mode, where you'll master the Fates and conquer the impending doom, or Serenity mode, a more open-ended and peaceful experience. The game also includes a variety of accessibility options, including a color palette resistant to Protanomaly, Deuteranomaly, and Tritanomaly.
You can see the game in action in the below Release Trailer.
Fate Tectonics is available now on Steam for PC and Mac users. To receive the latest game updates, make sure to follow Fate Tectonics Twitter and Golden Gear Games on Facebook. To learn more about all of the game's fates, game modes, and more, stop by the Official Fate Tectonics Wiki on Gamepedia.
---