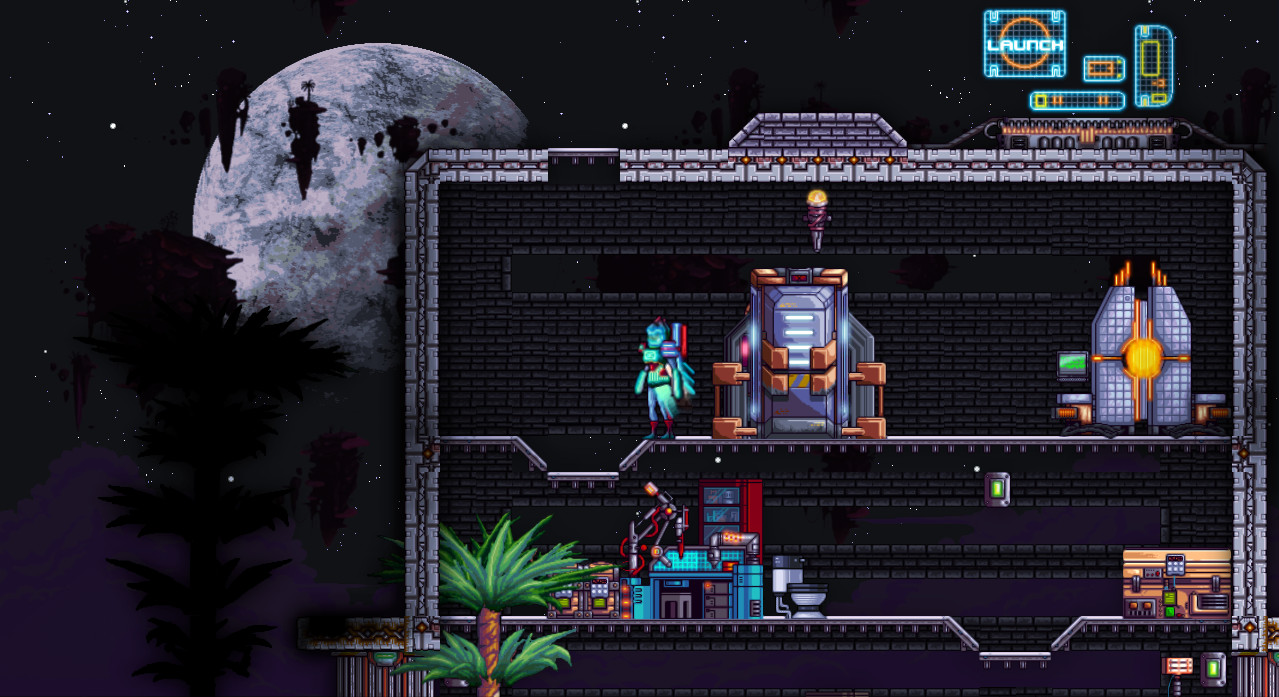 After over two years in early access, Edge of Space is releasing on Steam today. Developed by Handyman Studios and published by Reverb Triple XP, This 2D sandbox adventure features an open world to explore, an advanced crafting system, loads of exciting weapons and armor, and co-op game mode. If you'd like to learn more about the game, make sure to visit the Official Edge of Space Wiki on Gamepedia.
In the game, you awaken from a cryosleep after a long space journey only to find yourself on a strange, dangerous world. As an operative of the Ark Corporation, it's your duty to search of planets to terraform, and you have no choice but to complete your mission. You'll gather resources, craft tools, and terraform the landscape around you, all in hopes of making the planet inhabitable.
You'll venture through a dynamically-generated 2D world with caverns, wormholes, and fierce creatures. The game also includes vehicles, world events, and the ability to create a highly customized command center. To see the game in action, check out the below trailer.
PC gamers can grab Edge of Space now on Steam. For the latest game news and updates, make sure to follow the game on Facebook and Twitter. To share your Edge of Space knowledge or learn more about the game, stop by the Official Edge of Space Wiki. Wikis are community-driven resources, and it's players like you that will help grow this informational resource!
---