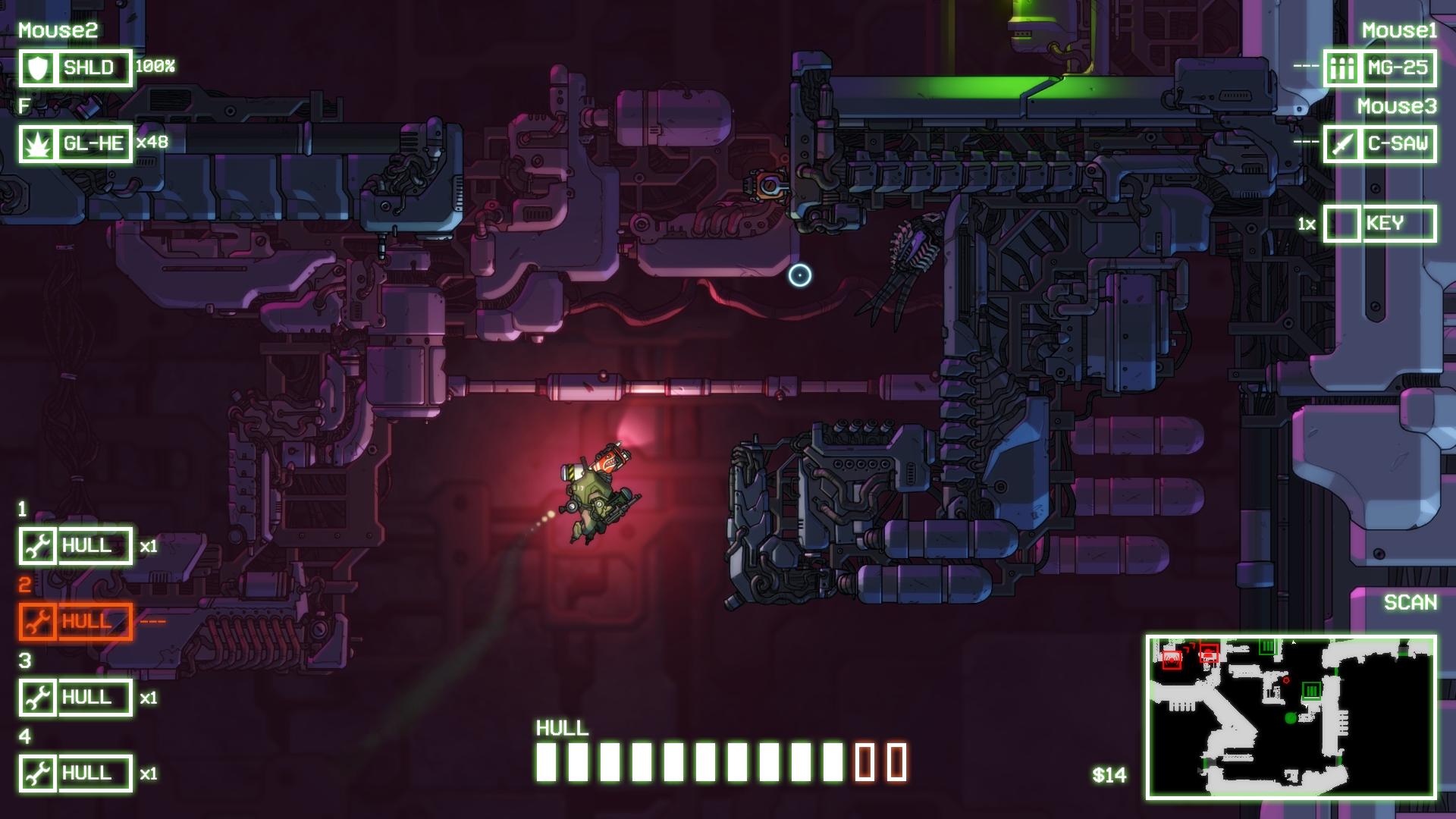 Cryptark, a 2D sci-fi roguelike shooter from Alientrap, has just entered Early Access on Steam. In the game, you'll take a role of a privateer that boards dangerous alien starships and destroys the ship's core to earn government contracts. Gamepedia is proud to announce the Official Cryptark Wiki, a growing resource for learning about the game's weapons, characters, and more.
On the massive alien ships, you'll encounter cyborgs, robots, and intricate security systems. Using improved weapons and equipment, it's up to you to battle through the alien defenses and reach the ship's core. Additional game features include procedurally generated ships, over 60 weapons and items, leaderboards, and an energetic soundtrack.
To see the game in action, check out the below Early Access Trailer.
The game is scheduled to be in Early Access for 6-12 months before a full release. Cryptark is currently playable, and the developers are focused on adding more weapons, ships, and enemies in the coming months. Alientrap hopes to work with the game's community to improve mechanics, refine the game's direction, and gather as much feedback as possible.
If you're interested in trying out Cryptark for yourself, you can grab the game now for 15% off on Steam. To stay up-to-date on the latest Cryptark news, make sure to follow the developers on Facebook and Twitter. If you'd like to learn more about the game or share your own information, head on over to the Official Cryptark Wiki!