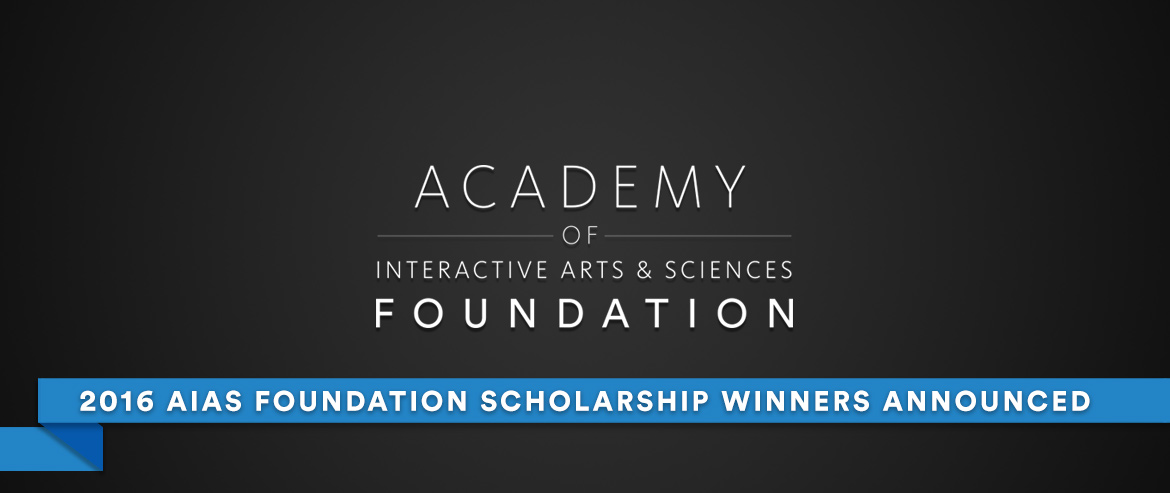 This years' D.I.C.E. Europe has come to a close and the AIAS Foundation, the the philanthropic arm of the Academy of Interactive Arts & Sciences, has announced the following four scholarship winners:
Each year, four students are selected to receive the Randy Pausch and Mark Beaumont scholarships, which include a year-long mentorship program and a complimentary pass to next years' D.I.C.E. Summit and 20th D.I.C.E. Awards show in February 2017.
"We are proud to honor Marchelle Lundquist and Yuanqing Wu, 2016 Randy Pausch Scholarship winners, along with Christopher Kao and Khaila Hall as 2016 Mark Beaumont Scholars," said Don Daglow, President of the Academy of Interactive Arts & Sciences Foundation. "We believe that they are great examples of the innovative creative and business leaders who will develop the future of the games industry."
Hearty congratulations to the future video game industry world builders! To learn more about each winner, click their photo up above.
---
Alongside the scholarship reveals, the AIAS Foundation has announced that their new WomenIn initiative, a program that provides support and guidance to female students and early career games professionals, is now accepting applications.
"Since the beginning of the Academy, we have worked to improve our industry and pushed for the highest standards and appreciation for interactive entertainment," said Martin Rae, AIAS President. "It is the duty of everyone who values the interactive arts to join in the effort to make real fundamental change and address the diversity issues that plague our industry. I urge everyone to get involved with the AIAS Foundation andWomenIn today."
The WomenIn initiative includes a year-long mentoring program, education, and scholarships. You can learn more about the new program, qualifications, and application forms by visiting the AIAS Foundation website. The deadline to apply is October 30, 2016.
---
What to Read Next