We've finally landed on Battlefield 1's global launch day, with players worldwide diving in to relive another tumultuous time in history: World War I. You'll see a lot of familiar features returning to honor the franchise's fifteenth installment, along with more scale, adventure, and stories than ever before.
Fight as infantry, lead mounted charges, or pilot an array of war machines in massive battles with up to 64 players. You can also take part in a series of inter-connected multiplayer battles spread across multiple maps in the new Operations. As an attacker, you'll break through the lines of defenders and push the conflict onto the next map.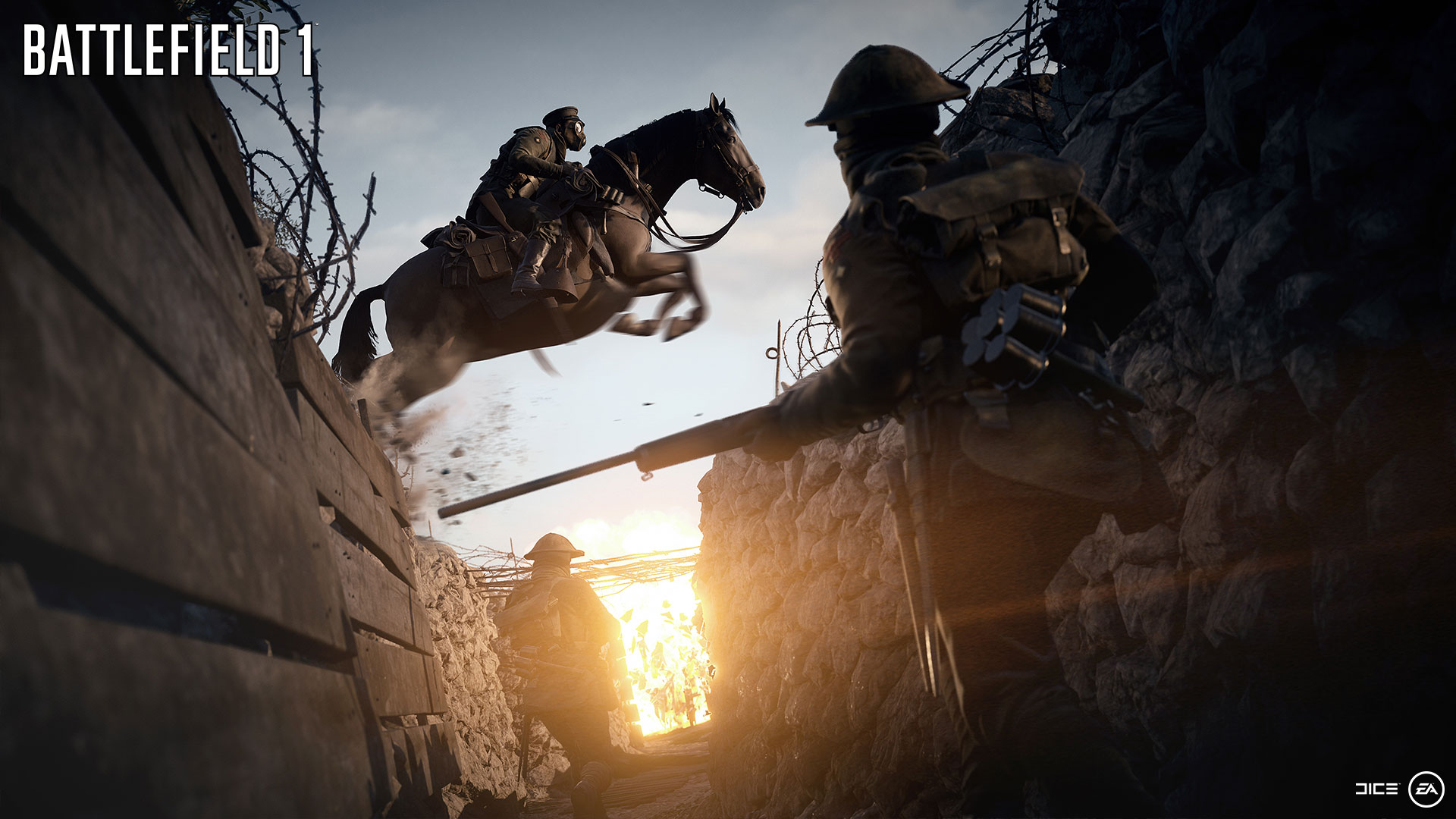 When not joining up with friends, immerse yourself into the brutal war-torn world by focusing on personal stories featuring protagonists of unique backgrounds and skill sets. These campaigns give a front-row seat for the global conflict, which spans from the heavily defended Alps to the scorching deserts of Arabia, fought by land, air, and sea.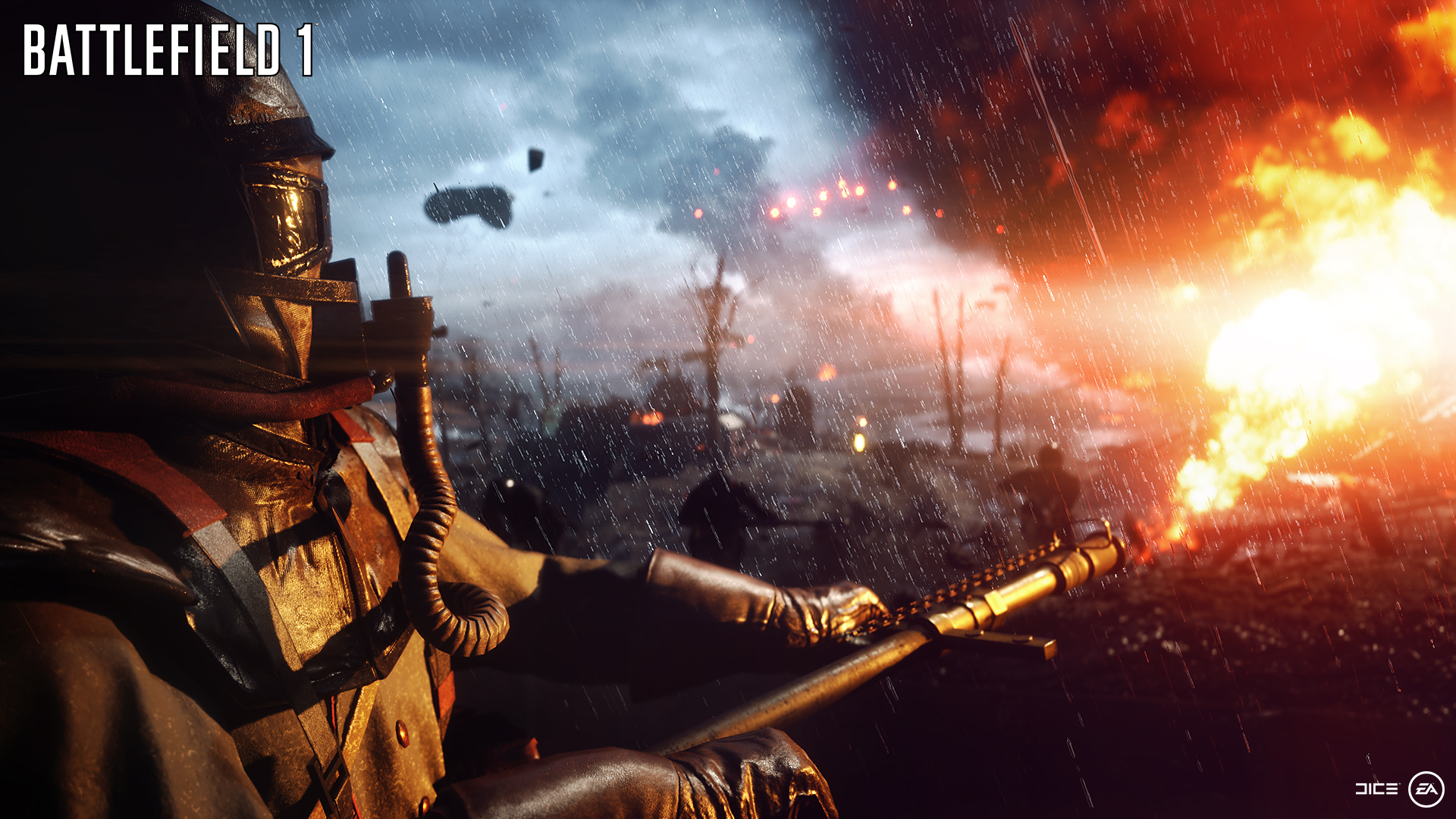 A different battle rages every time you play, complete with dynamic weather and an environment you can decimate to your heart's content - whether with heavy artillery or simple gunfire. And we're talking some heavy artillery -- this Battlefield features some of the largest vehicles in the franchise's history. Rain fire from the sky in a gargantuan Airship, tear through the world in the Armored Train, or bombard the land from the sea in the Dreadnought.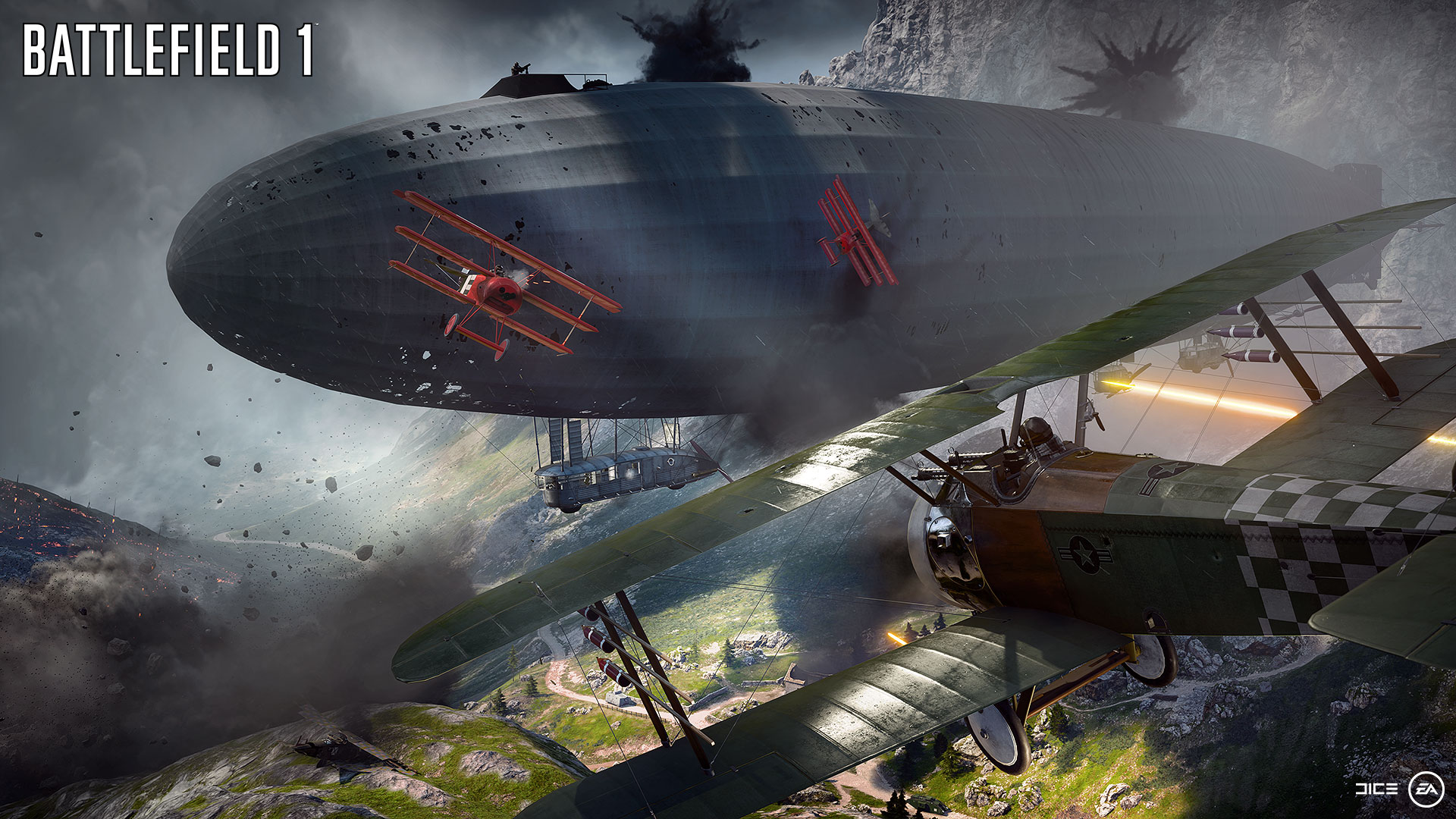 Looking for a competitive edge, or want to share your own tips? Visit the Battlefield 1 Wiki right here on Gamepedia! This resource is filling up fast with details on campaigns, vehicles, weapons, maps, and more, all to make your gaming experience awesome.
This sponsored content is powered by EA.
---
What to Read Next