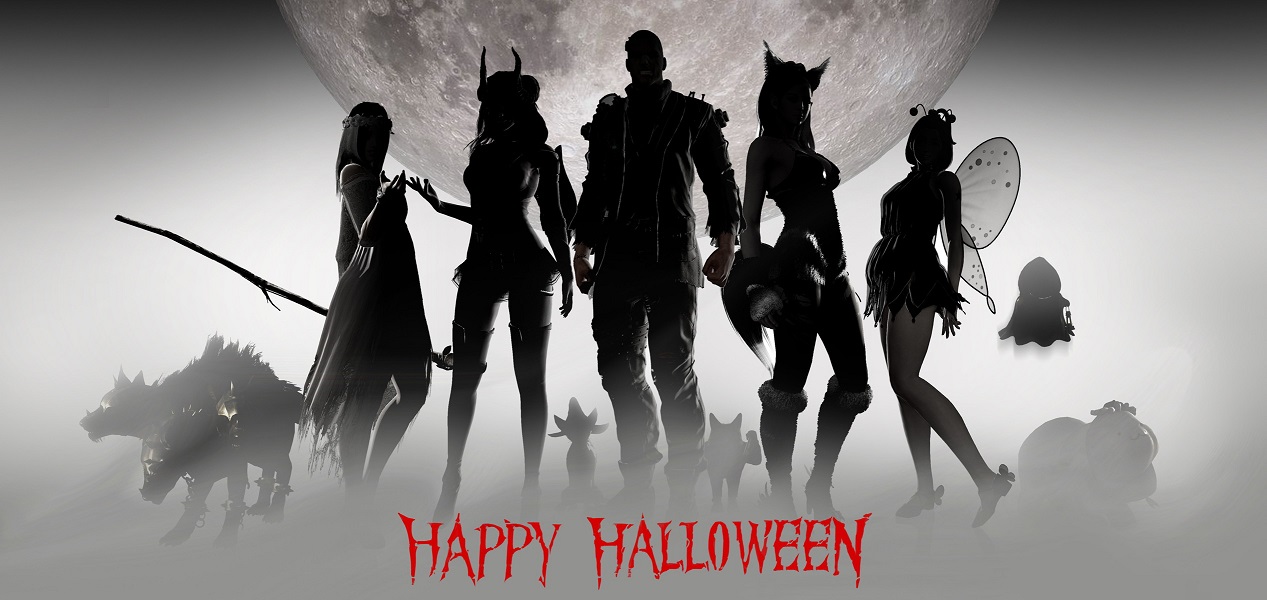 'Tis the season for spooky offerings in games worldwide, and Black Desert Online has fully embraced the witching hour. The realm has been redecorated, and Daily and Event quests are available for all players through November 9th.
Playing for two hours will grant one Halloween Cookie per day. You can also talk to Lara (general vendor in Heidel) to activate the Candies for Children event, which will allow you to collect candies from all over the world. Turn these in three at a time for Halloween Candy Baskets.
Then, place a Halloween Candy Basket and a Halloween Cookie (in that order) in a [-] shape to obtain a Halloween Gift Box.
Possible Halloween Gift Box rewards include:
Resplendent Alchemy Stone of Destruction
Tungrade Earring
Kzarka's Sealed Weapon Box
Ogre Ring
Basilisk's Belt
Centaur's Belt
Giath's Helmet
Red Nose's Armor
Bheg's Gloves
Muskan's Shoes
Ring of Crescent Guardian
Black Magic Crystal - Harphia
Magic Crystal of Infinity - Experience
Sicil's Necklace
Blue Whale Molar Earring
Necklace of Good Deeds
Tree Spirit Belt
Manos Ruby Necklace
Ring of Cadry Guardian
Black Magic Crystal - Sturdiness
Black Magic Crystal - Armor
Sharp Black Crystal Shard Bundle: 3
Hard Black Crystal Shard Bundle: 3
Witch's Earring
Red Coral Earring
Ancient Guardian's Seal
Mark of Shadow
Bensho's Necklace
Ancient Weapon Core
Sharp Black Crystal Shard
Hard Black Crystal Shard
Cron Stone
Memory Fragment
Event Quests will have you accepting requests from various NPCs to defeat monsters. Each of these gives out a unique reward so you can dress for the season, no RNG involved!
Sweet Cone
Hat
Wolf
Nose
Devil Horn
Headband
Jack-O-Lantern
Mask
Scarecrow
Mask
To collect your headgears, seek out Ficy, Gray Biants, Lylina, Amadeo Alejandro, and Mercianne Moretti. For a full description of these event quests, visit the Halloween Events thread on the official BDO forums.
If you're still brooming with enthusiasm (sorry not sorry), go all-out and grab the Halloween Item Bundle for $45/€45 during the event period. This bundle contains:
Bloody Suit
Drifty Ghosphy (Pet)
Skeletal Horse Equipment
Halloween Interior Set
Jack-O-Lantern Mask
375 Pearls
Preview the contents in the video below.
This sponsored content is powered by Black Desert Online. For gameplay tips and tricks, visit the Black Desert Online Wiki, right here on Gamepedia!
---
What to Read Next