This sponsored promotion is powered by Dell.
This year's PAX East was brimming with exciting new titles to play, and the show also brought gamers an incredible selection of the industry's latest and greatest hardware offerings to try out right on the expo hall floor. Dell's booth showcased their new line of Inspiron gaming systems; this range is designed to give gamers a strong machine that runs the latest titles with ease, without the typically associated cost.
The Inspiron 15 7000 Gaming Laptop starts at £899 and features the latest Intel processors, NVIDIA GeForce graphics, advanced thermal cooling design, and more for a top-notch portable gaming experience.
First off, power: Play on max settings with NVIDIA's GeForce GTX 1050 Ti discrete graphics, with enough juice to power modern titles without issue. Looking now at CPU options, up to 7th Generation Intel © Core™ i7 Quad Core processors are available to complement the graphics architecture for pristine visual clarity from the resource-intensive games of today. Not gaming? The CPU handles day to day tasks and heavier CPU-intensive work with ease, so you can take the Inspiron into the office as well.
All the power in the world isn't useful unless your laptop can handle the heat. That's where Dell's revolutionary cooling design steps in, allowing the hardware to work at its full potential without burning your legs off. Optimally-placed rear cooling vents and oversized dual fans run quietly but effectively to push heat away from you and your laptop, meaning you can game on undisturbed.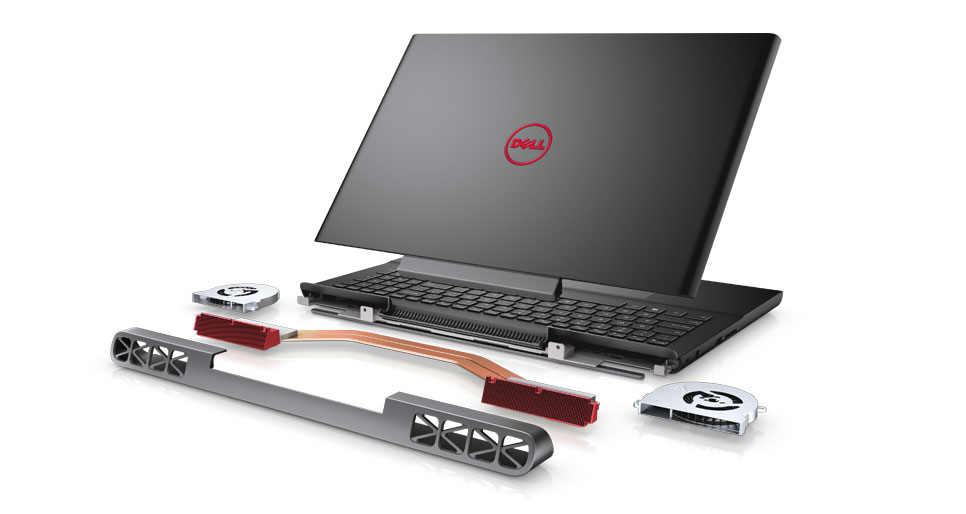 Plus, for the complete experience:
Sound that will blow you away with front-firing speakers, a subwoofer, and Waves MaxxAudio Pro
74 WHr battery to support truly portable gaming sessions with none of the outlet struggle
Backlit keyboard with WASD keys for enlightened in-game control
Scaleable for your needs with room for up to 32GB of DDR4 memory that you can easily add later, giving you future-proofed peace of mind
Ready to customize your own? Build one now.
---
What to Read Next