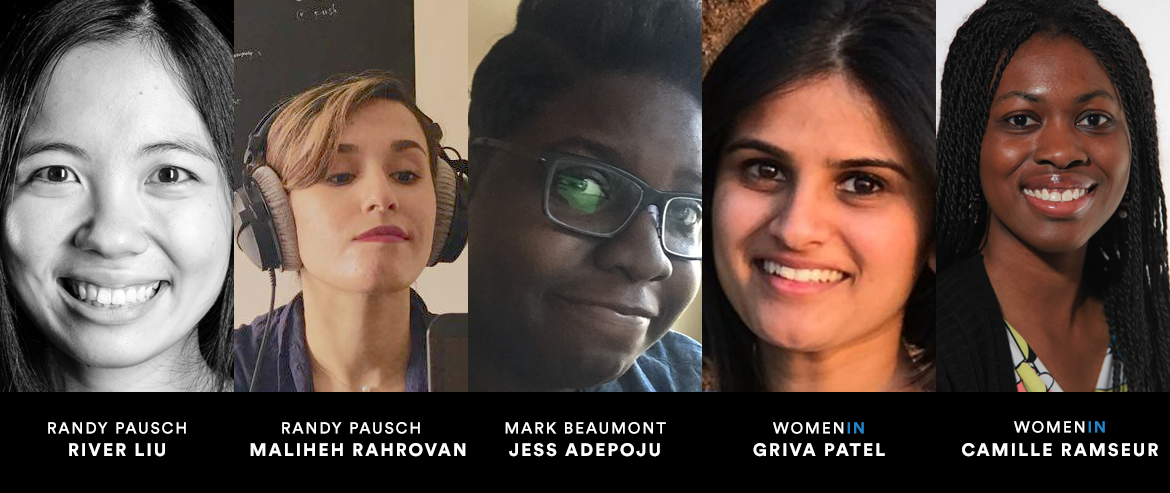 The AIAS Foundation, the philanthropic branch of the Academy of Interactive Arts & Sciences, has just announced their five recipients for their annual Randy Pausch, Mark Beaumont, and WomenIn scholarship programs. Each student has dedicated their education and careers to the advancement of the video game industry, marking them as top picks for this years' round of candidates. The winners will receive $2,500, participate in a year-long mentorship program, and will be eligible to receive a complimentary pass to next years' D.I.C.E. Summit and 21st D.I.C.E. Awards show.
"The global impact of video games reflects the make-up of our scholarship recipients this year – international and diverse," said Meggan Scavio, President of the Academy of Interactive Arts & Sciences. "Each recipient is looking to affect positive change and I have no doubt they will make their mark in their respective areas of code, leadership, education or world building. Congratulations to our Academy scholars!"

"This year's AIAS Scholarship applicants are pursuing careers in every part of the games industry," said Don Daglow, President of the AIAS Foundation. "The winners of these highly competitive awards each displayed natural talent, personal passion and deep commitment to their work."
Winners
Randy Pausch Scholarship
Maliheh Rahrovan, student at Rochester Institute of Technology
River Liu, student at Carnegie Mellon University
Mark Beaumont Scholarship
Jess Adepoju, student at Stanford Graduate School of Business
WomenIn Scholarship
Camille Ramseur, student at Carnegie Mellon University
Griva Patel, student at Carnegie Mellon University
---
Also announced, the WomenIn program -- a mentoring, education, and scholarship opportunity for female and early career games professionals -- is now accepting applications. The deadline to apply is September 30, 2017.
To find out more about this year's winners and the WomenIn scholarship application process, visit www.aiasfoundation.org.
---
What to Read Next